This is what MEPs in Brussels really think about David Davis' Brexit negotiations
One member of the EU Parliament's Brexit steering committee pointed out how Davis was 'clueless' when it came to how the EU actually operates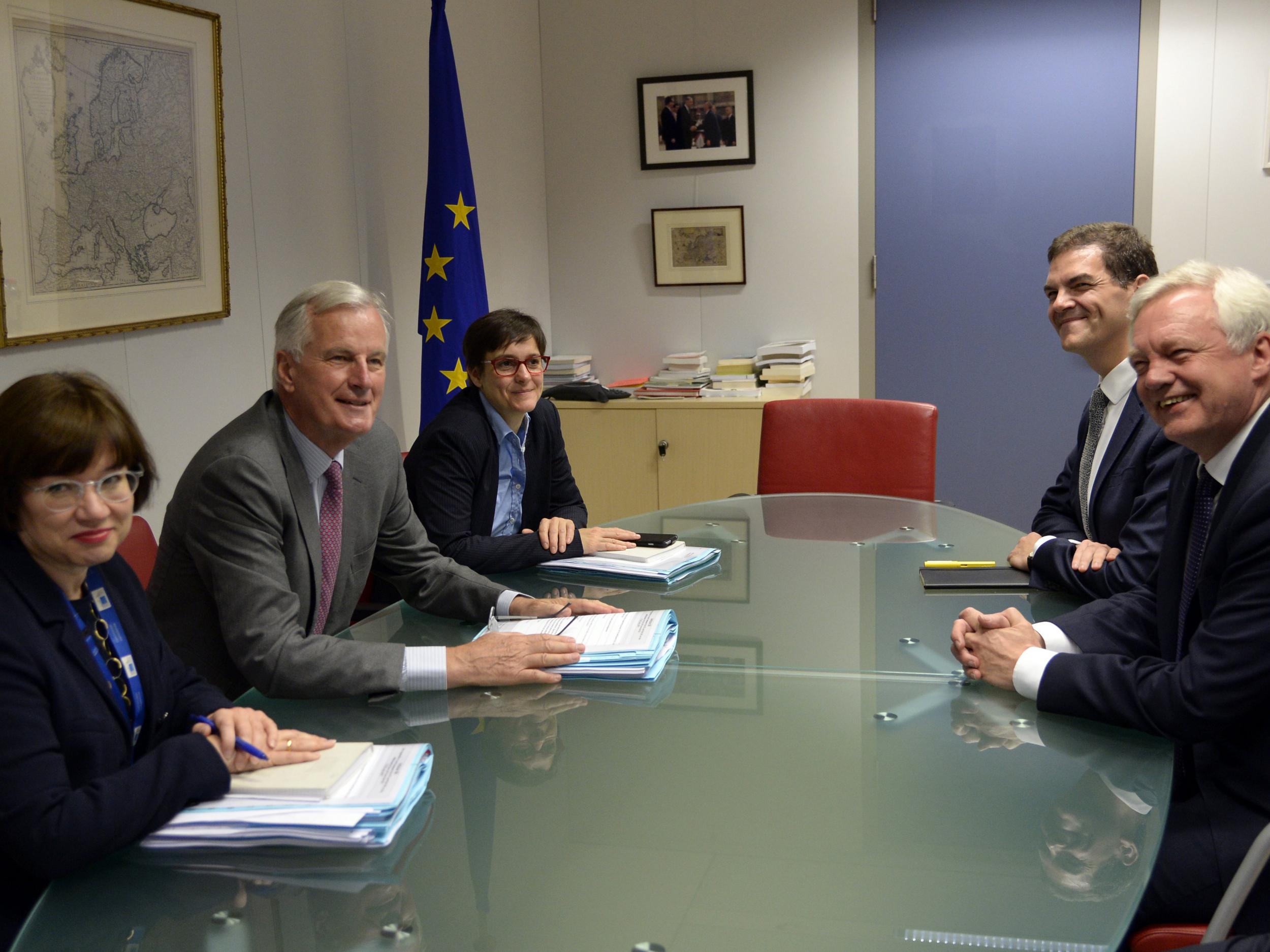 The second round of Brexit negotiations are underway and the EU's chief negotiator Michel Barnier and Brexit Secretary David Davis will continue discussions on the "divorce deal". As agreed, the separation will be finalised before work commences on a potential trade agreement and the tone of the divorce will, without a doubt, impact the manner in which the subsequent talks are held.
In recent months I've spent time at the European Parliament speaking to politicians and it is becoming increasingly clear that Davis and Theresa May are rubbing their European counterparts up the wrong way.
In one conversation with a member of the EU Parliament's Brexit steering committee they pointed out how Davis was "clueless" when it came to how the EU actually operates. The Brexit Secretary had previously claimed Britain would strike a unilateral trade deal with Germany – something which is of course impossible under the terms of EU membership. For a man who was once Europe Minister, and now responsible for the entire negotiation process, this ill-advised comment damaged the credibility of Britain's reputation as effective negotiators.
No other countries will follow Britain in leaving the EU, says David Davis
Guy Verhofstadt, the European Parliament's Brexit co-ordinator told me that the only way to describe the current negotiating strategy was "chaotic", while Seb Dance MEP, informed me May and Davis were antagonising their European counterparts with unrealistic and brash statements. One of their colleagues, Richard Corbett MEP, added that Europe was "fed up to the teeth" with Britain and that our attitude and lack of professionalism thus far during the negotiations was not leaving a good impression. If we're hoping to get a good trade deal, poisoning the atmosphere and destroying any goodwill during the divorce negotiations is certainly not the way to do it.
May's initial proposals and meetings have also not been particularly well received by the press either. Her discussion with Jean Claude Juncker at Downing Street, which was described as "constructive" by the UK government, was slammed in the German media. In a leaked document there were claims that Juncker thought May "lived in another galaxy" and was "deluding herself". Although this was dismissed as "Brussels gossip" by May's team, the idea that Britain is incompetent is resonating across Europe.
The argument usually given to defend May and Davis is that we are negotiating with Europe and not trying to make friends. They shouldn't be impressed with what we have to say and if anything the reaction from the continent proves all is going well. If we deviate from our approach now, Europe will have the upper-hand and punish Britain for leaving the EU to ensure the stability of the trade bloc.
In pictures: European parliament Brexit discussions
Show all 12
This could not be further from the truth and even Davis himself has said he doesn't believe any other European nation will choose to follow Britain's route in leaving the EU. I asked Urmas Paet MEP, the former Foreign Minister of Estonia, whether there was any chance the Brexit deal will intentionally make an example of Britain and he told me that "Brexit was punishment enough". Sadly, he has a point. Since the referendum we have gone from the fastest growing economy in the G7 to the slowest, international investment flowing into Britain has fallen and the sterling has lost 11 per cent of its value. The markets are punishing us enough as it is, so Europe doesn't need to.
These negotiations are critical to Britain's future and they will shape the next few decades both economically and politically. If Britain is hoping to get a good deal, one which allows us to have a functioning relationship with Europe for years to come, May must change her method. It doesn't matter what side of the political spectrum you sit on, a good deal is what we all want and to get it May needs to stop being the antagoniser and start being an effective diplomat. Continually rubbing Europe up the wrong way is not the answer.
Join our commenting forum
Join thought-provoking conversations, follow other Independent readers and see their replies