If the Government carries on quietly letting go of welfare laws, Brexit will be worse than a nightmare for animals
The European Union (Withdrawal) Bill, published in July, omits Article 13 of the 2009 Lisbon Treaty. This article recognises that animals are sentient beings and requires EU member states to 'pay full regard to the welfare requirements of animals'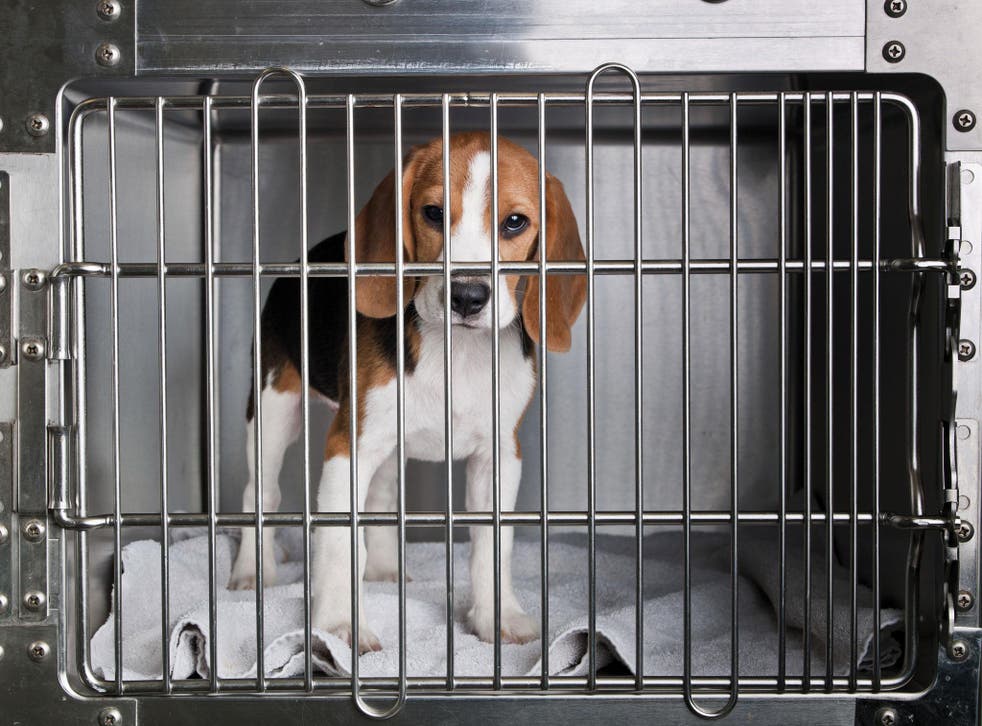 As the UK prepares to leave the EU, everyone who resides here has an opinion on how our lives may be affected, but those who may be most profoundly affected by this sea change – animals – have hardly received a mention in the public discourse. Today, the welfare of animals is at a critical crossroads, and selecting the route ahead will determine the fate of billions of cats, dogs, cows, chickens, pigs and others.
Irrespective of our personal opinions about Brexit, Britain has a great opportunity to strengthen animal protection laws and improve animal welfare. But if the transition isn't handled carefully, it could also undo vital, hard-fought-for protections established under EU regulations, which would make the UK a far scarier and more dangerous place for animals.
One troubling development has already taken place: the European Union (Withdrawal) Bill, published in July, omits Article 13 of the 2009 Lisbon Treaty. This article recognises that animals are sentient beings and requires EU member states to "pay full regard to the welfare requirements of animals" when developing policies. Maintaining this element is vital, as recognising that animals are sentient – able to feel joy and sadness, pleasure and pain – is fundamental to ensuring that living beings are treated with the respect, compassion and dignity they deserve.
It's crucial that Britain maintain – and build upon – the strong animal welfare standards that are written into EU law. The EU's groundbreaking ban on testing cosmetics and their ingredients on animals, for example, prevents mice, rats, rabbits and other animals from being poisoned, blinded, burned and killed in cruel experiments.
Britain should at a minimum keep this ban and, better still, go one step further by joining the Netherlands and other countries in working to phase out the use of all animal testing.
New Orleans woman saves more than 100 shelter animals from Hurricane Harvey
Another EU regulation worthy of keeping is the historic ban on importing seal fur and substances derived from seals. No country that calls itself civilised should trade in the barbarity that is seal slaughter: sealers bash baby seals in the head with hakapiks (heavy wooden clubs topped by a barbed metal hammer head) or shoot them with rifles and drag them across the ice – often while still alive – by a hook to the eye or mouth, before skinning them.
As a leader in animal welfare, Britain should take the additional step of banning imports of fur from all animals. Numerous investigations of fur farms across many fur-producing countries, including those with supposedly high welfare standards, have documented atrocities, including animals with untreated infections, missing limbs and festering open wounds (some so deep that their brains are visible); babies kept in cages with the rotting corpses of their mothers; and animals which exhibit neurotic behaviour as a result of psychological damage.
Fur farming is already illegal in the UK, so it would make sense at this juncture to put an end to the importation of fur from animals farmed in other countries.
Animals used for food endure some of the worst abuses and have very few protections – but the EU's 2013 ban on sow stalls prevents mother pigs from being locked in tiny, barren metal cages throughout their entire pregnancies. Britain must ensure that this rule is maintained, while also working to phase out factory farming, which causes misery on a massive scale and devastates the environment.
Where not to visit if you love animals

Show all 9
And while the cruelty involved in foie gras production would make it illegal to produce in the UK – ducks and geese are force-fed up to four pounds of grain and fat daily, causing their livers to become grossly distended, sometimes up to 10 times their normal size – it's still perfectly legal to import this vile substance from elsewhere. Brexit is a golden opportunity for Britain to stop sending a mixed message and take a stand against this "torture in a tin" by banning imports and sales of foie gras.
We claim to be a nation of animal lovers and were even the first country in the world to introduce animal-protection legislation. Whatever side we're on in the Brexit debate, we can agree that this is a turning point in Britain's history and a moment to honour that legacy and define the type of country that we want to be in the future. Let's be one that protects the most vulnerable and treats all species with kindness – and let's make it the law.
Mimi Bekhechi is the Director of International Programmes for PETA
Register for free to continue reading
Registration is a free and easy way to support our truly independent journalism
By registering, you will also enjoy limited access to Premium articles, exclusive newsletters, commenting, and virtual events with our leading journalists
Already have an account? sign in
Join our new commenting forum
Join thought-provoking conversations, follow other Independent readers and see their replies