Could a legal loophole leave some EU migrants at risk of being deported after Brexit?
Many EU nationals had no idea that they needed Comprehensive Health Insurance if economically inactive during any of their stay in the UK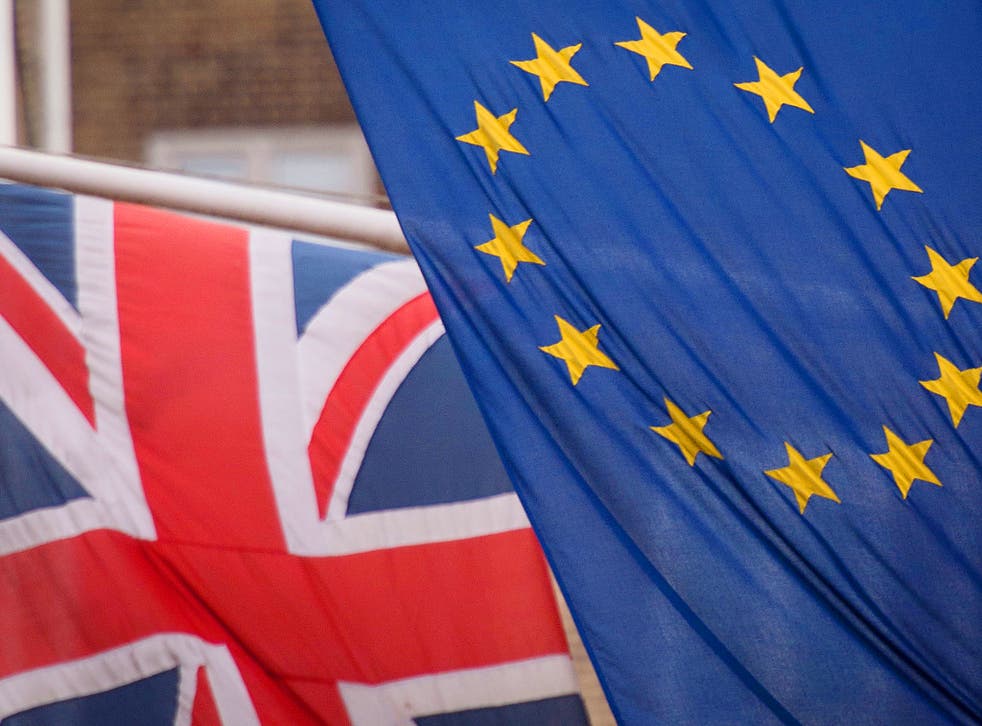 Many European Union nationals who thought they would be immune from the impact of Brexit because of their residency in the UK are finding that this is just not the case.
To qualify for UK permanent residency, an EEA national needs to have lived here, in the UK, for five years continuously – during which time they need to have been either in employment, self-employed, engaged in studies or self-sufficient. If self-sufficient, they must not have been reliant on public funds.
To the surprise of many and the alarm of some, the law provides that if for part of the five-year period required to qualify for permanent status an EEA National was not economically active, then they needed comprehensive sickness insurance (CSI).
Even though many of those affected were fully entitled to use the NHS, it transpires that having CSI – effectively a private health insurance policy – is a requirement for any time that an individual was not economically active.
In pictures: European parliament Brexit discussions

Show all 12
Despite the Government passing laws on CSI, it has been very poorly publicised, and many are only just finding out that it exists. It is a European wide requirement, but has been largely sidelined until it became an issue in the build-up to Brexit.
Sadly, and unusually for the EU, what has become clear as people have started to come forward is the legislation penalises women. In fact, it is fantastically discriminatory. This is for the simple reason that women more often take employment breaks for maternity and child-rearing purposes.
With many economic migrants tending to be young, there are two typical scenarios; the first being a woman who comes to the UK with her spouse to work and then chooses to start a family. The second scenario is that of a single woman who comes across to work, and then finds a partner and chooses to start a family. Although these women have often been self-sufficient during this time, without CSI for the period not in work they no longer qualify for permanent residency.
In my experience, this has left many women with spouses and children settled in this country, often for many years, who are now learning that they do not have the accrued residency needed to remain in the country.
There are reports too of large numbers of students being affected, with universities not making students aware of the CSI requirement – no doubt because they weren't aware themselves.
Theresa May: Corbyn would be 'naked and alone' on Brexit
Many will rightly argue that the reasoning behind the CSI requirement is sound. It is the fact that so many EEA nationals here in the UK had no idea that it even existed that is causing such contention.
The Home Office has previously stated that the Government will not remove EEA citizens from the country if they do not have CSI. However, new regulations were introduced as recently as February this year, which suggest that the Home Office can remove anyone it doesn't consider to have the right to reside in the UK. The status of those affected is far from clear. Commentators argue that the Home Office has indicated CSI is not necessary but those indications are far from sufficient and practitioners are not finding that to be the case.
Of course, there are other avenues those affected can explore. Article 8 of the Human Rights Act could offer protection to those who have put down firm roots in the UK, with friends, family and/or work. Others may have the right to visas related to their marriage or children. Some may have a case on the grounds of the length of time they have been here.
What can't be ignored, however, is the immense distress this can cause – not least because of the uncertainty, but because female EEA nationals had no idea that their residency could be at risk because they gave birth at some point during their stay in the UK. It beggars belief that this would not have been considered when the government considered the permanent residency of EEA nationals post-Brexit.
With so many people caught out, and with the government currently unclear on how they intend to document everyone here already, an amnesty could prove the only sensible way forward. The legislation is discriminatory against women, and a country leaving the EU wasn't adequately factored into it. The UK must either grant amnesty to those nationals – or face a huge backlash post-Brexit.
Tamara Rundle is a specialist in Immigration Law at Moore Blatch
Join our new commenting forum
Join thought-provoking conversations, follow other Independent readers and see their replies