This is why Theresa May's Brexit will kill off her own plans for a green car revolution
The reason every single expert in the civil nuclear industry, the nuclear medicine industry and scientists alike are so baffled by the Government's decision, is that it is completely unnecessary and has zero benefits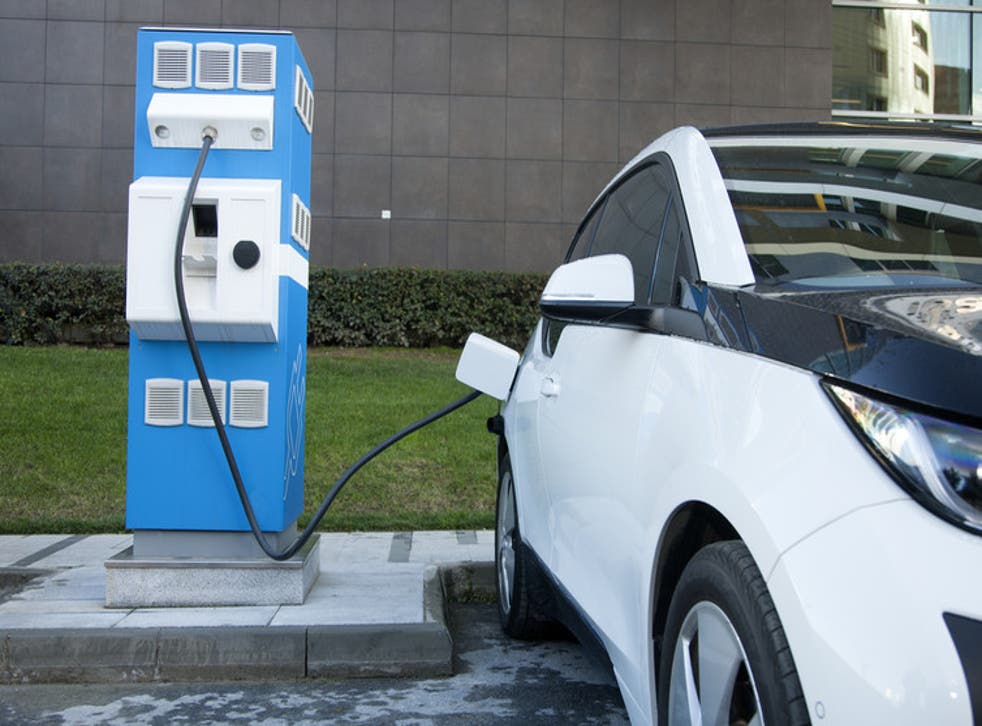 The Government's announcement last week that the UK will ban the sale of petrol and diesel cars by 2040, and redouble its efforts to promote the uptake of electric vehicles, is a positive step in the UK's decarbonisation journey.
It will help us reduce our CO2 emissions, a huge proportion of which come from transport, and support the roll out of new technologies. However, the electrification of our transport over the next decades will place enormous stresses and strains on our electricity infrastructure.
In decades past, we would have built cheap coal power stations – but this would somewhat defeat the point of low-emissions vehicles. Instead, we will need to meet this huge increase in electricity demand with a range of low-carbon technologies: wind-power, solar, tidal, batteries and crucially nuclear power. Nuclear has provided about 20 per cent of the UK's electricity supply for several decades, and it has done so reliably and without producing any CO2 emissions.
10 photographs to show to anyone who doesn't believe in climate change

Show all 10
The Government recognises this, which is why it plans to incentivise a new fleet of nuclear power stations. But that simply replaces our existing ageing power stations and doesn't factor in this new source of demand that will come from transport.
National Grid have estimated that electric vehicles could create as much as 18 gigawatts of extra demand for electricity – equivalent to six Hinkley Point power stations.
That makes the UK's decision to withdraw from the Euratom treaty, which has become a high-profile issue in the last few weeks, even more concerning. Euratom ensures we can access the nuclear materials that we need to power our existing, and future, nuclear power stations. It ensures all the proper safeguards and inspections take place in a way that is consistent with international rules and regulations.
Euratom has operated quietly and effectively from the day we joined in 1973. It has also supported closer collaboration with our European allies in areas such as Fusion, which could revolutionise the way we generate electricity.
Over time, the UK will likely be able to closely replicate the relationship that currently exists with Euratom; however, we will have to leave Euratom in March 2019, giving us just 20 months to replicate something that has taken decades to create.
Many experts think it will take at least five years to put in place all the necessary arrangements, and that is generous given the Government is struggling over issues such as chlorinated chicken.
The reason every single expert in the civil nuclear industry, the nuclear medicine industry and scientists alike are so baffled by the Government's decision is that it is completely unnecessary and has zero benefits. The best case scenario is that we spend an enormous amount of money, time and resources to create the same situation we have now. No one is calling for anything other than close scientific cooperation with our allies.
However, the risks are immense.
If we leave Euratom without the necessary arrangements in place, then we will be unable to import the material to power our nuclear power stations. Our scientific collaboration will be hindered, and funding may dry up.
Greenpeace activists unfurl banner at Chicago's Trump Tower targeting Trump's climate change stance
The Government has been clear about the need to decarbonise our electricity supply and that our transport should be powered by ever-greener electricity. This requires investment, policy certainty and a pragmatic and sensible approach to how we shape our energy policy.
Our decision to leave Euratom delivers none of these things. It is short-sighted, counter-productive and dangerous. That is why there is not a single advocate for our leaving Euratom – other than the Government's lawyers.
Leaving Euratom without a viable alternative will only worsen our security of supply position, which is already challenging. Rapid roll-out of electric vehicles over the next decade and beyond will further worsen this situation if we don't have the policies and investment in place to meet demand, and the Government risks creating a major challenge to delivering reliable, affordable and low-carbon energy.
Theresa May and her team must stop and rethink this policy, and identify and pursue a sensible position that has the faith of industry and experts alike.
Professor Martin Freer is Head of Nuclear Physics and Director of the Birmingham Energy Institute at the University of Birmingham
Register for free to continue reading
Registration is a free and easy way to support our truly independent journalism
By registering, you will also enjoy limited access to Premium articles, exclusive newsletters, commenting, and virtual events with our leading journalists
Already have an account? sign in
Join our new commenting forum
Join thought-provoking conversations, follow other Independent readers and see their replies