If you voted for Brexit hoping for a house price crash, you made a huge mistake
While house prices in the capital are appallingly expensive for British buyers, the pound's Brexit-induced slump has made them very much cheaper for foreign investors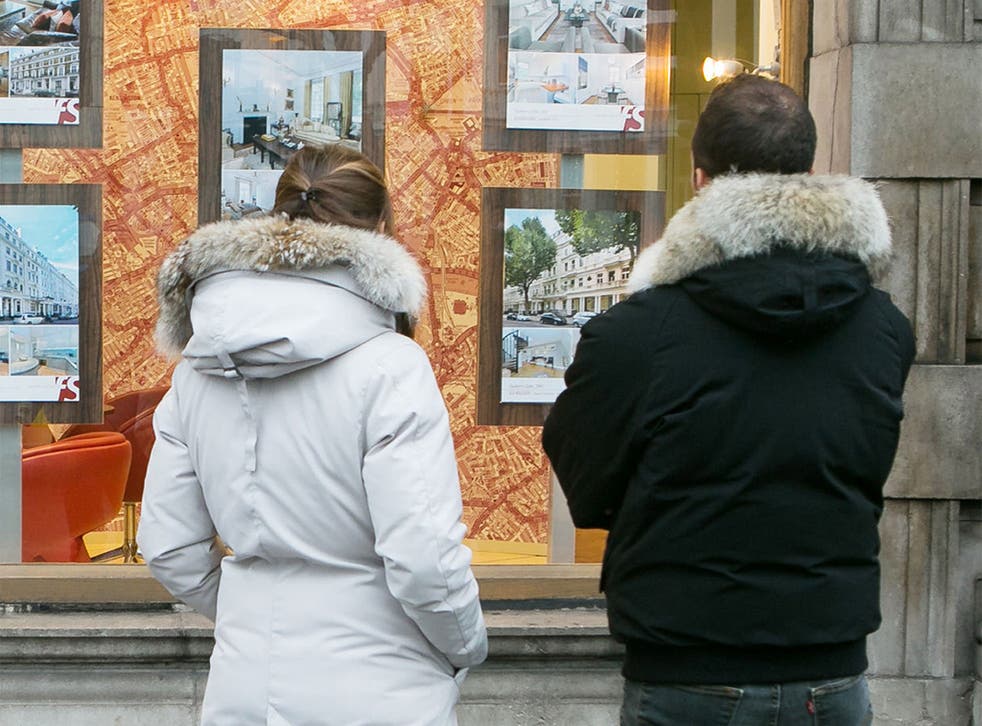 A number of people I talked to during the EU referendum campaign cited Britain's soaring and increasingly unaffordable house prices as a reason for backing Brexit. Their argument went something like this: if we pull out of Europe, prices will come down, particularly in London. The economy will take a hit. The "bally forrenurs" will all pack up and leave. We'll be able to stop any new ones from coming in. The net result? We'll be able to afford the home of our dreams. So will our kids – and the ungrateful, Remain-backing so-and-sos might even thank us for it.
Shall we have a look at how that one has worked out? Savills, the estate agent, has just reported a huge surge of business from overseas investors looking to nab a piece of the London property market on the cheap. While house prices in the capital are appallingly expensive for British buyers, the pound's Brexit-induced slump has made them very much cheaper for foreign ones.
Not wanting to pass up on such a golden opportunity, they've steamed right in – with the result that Savills has become the belle of the stockmarket ball (its shares put on 10 per cent shortly after the release of its results), while house prices in the capital have been pushed higher still.
House prices - London Live
Those people that thought Brexit would lead to them being able to get a des res in one of the better parts of London are out of luck. They're going to have to settle for renting, possibly from one of the new overseas owners who will be raising a glass of something fizzy and expensive to Nigel Farage with the money.
It isn't just happening in London either. In the last few weeks, developers such as Persimmon and Barratt have said they've been making pots of cash through the increase in their average selling prices. Their shares have soared, just as Savills' have. At the end of last month Nationwide Building Society put the increase in average prices at 4.5 per cent during 2016, about twice the rate at which wages are rising. They'll continue to rise this year.
The housing market is behaving like it is, not so much because of immigration from the EU or because of the actions of bureaucrats in Brussels, but because of the failings of successive governments here in Westminster. Britain hasn't been building enough new homes, and the Government has repeatedly missed the house building targets it has set itself. The ones that have been built are often of the wrong type. Local authorities have been starved of funds, causing the planning process to seize up in some places, further slowing the pace of new developments.
Those who are particularly worried about housing in London might care to remember that its former mayor, a man named Boris Johnson, played a rather important role in the Leave campaign that has led to the flood of foreign money pouring into the capital's housing market and the consequent pricing out of many Britons.
If there is one benefit to be had from Brexit, it is not going to be cheaper house prices. But it might be this: people like Johnson will no longer be able to resort to blaming Europe for problems that they have created. As house prices continue to rise, and the property-owning democracy Johnson's heroine Margaret Thatcher said she wanted to create becomes an increasingly distant dream for most Britons, some of his supporters might start to realise that they were lied to.
They might then start to realise who is really at fault for the fact that if you want to buy something better than a half million pound broom cupboard in London your only chance, if you're not an investment banker, is to find a winning lottery ticket.
Register for free to continue reading
Registration is a free and easy way to support our truly independent journalism
By registering, you will also enjoy limited access to Premium articles, exclusive newsletters, commenting, and virtual events with our leading journalists
Already have an account? sign in
Join our new commenting forum
Join thought-provoking conversations, follow other Independent readers and see their replies