As a doctor and an MP, I believe we need informed consent from the British public on Brexit – that's why I'm backing a Final Say
If a patient decides, on the advice of their doctor, to undergo an operation but subsequent tests show the patient could avoid surgery, would the surgeon be right to say: 'Sorry – you've agreed to me cutting into your heart and I'm jolly well going to do it'?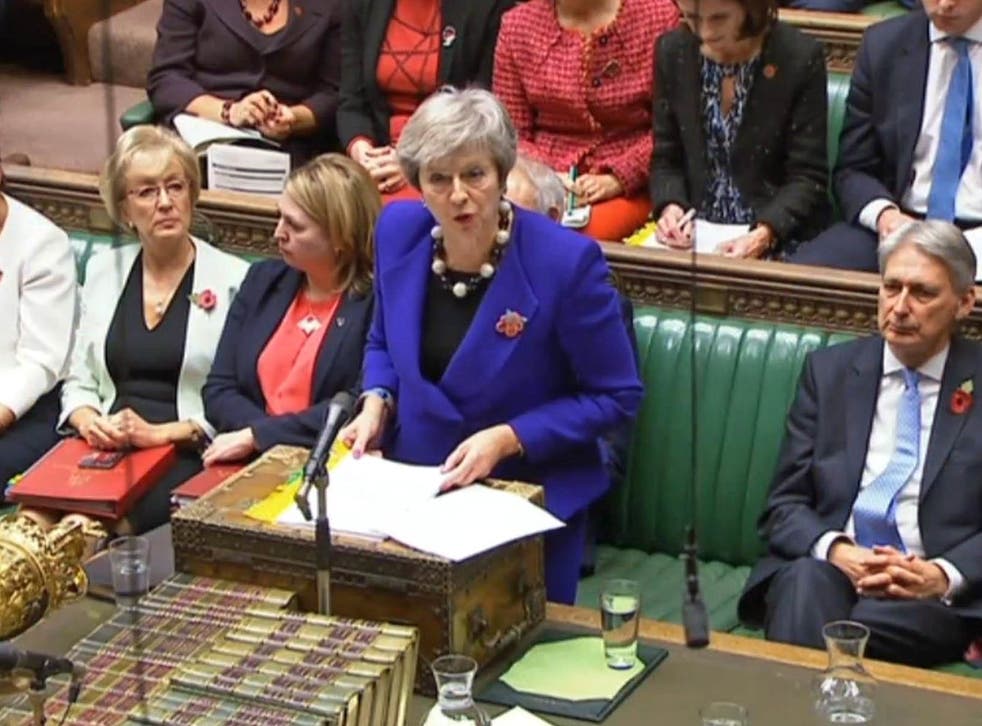 As we enter the final stages of the government's Brexit negotiations and the contours of a possible agreement emerge, doctors from across the parties in parliament have come together to urge the government to get the people's informed consent.
It is becoming increasingly clear that, if the government secures a deal, they plan to confront parliamentarians with a false choice: "my deal" or "no deal". This will, of course, be preceded by a PR campaign. A contemporary version of a British leader returning from continental Europe, waving a piece of paper triumphantly, and proclaiming the equivalent of "peace in our time". And choreographed media appearances by establishment figures.
But cut through the spin and what will we be left with? A flimsy agreement that does just enough to tip the UK into the uncharted waters of a so-called "implementation period". Basically, one almighty fudge on the issue of the Irish border with a commitment to keep the whole of the UK in a customs union while we, our leverage greatly diminished, try and strike a trade deal.
During that period, the UK will be subject to virtually all of the EU's rules and regulations with no say over them. This is what my Brexit-supporting friends call "vassalage" and it's hard to disagree. Who voted for any of this in 2016? We will also get a non-binding declaration on our future economic partnership. Warm words and bold intentions, short on detail and big on ambition, not worth the paper they are written on.
A historic moment: thousands march to demand Final Say on Brexit

Show all 65
This means that parliamentarians will face a reckless choice between a blindfold Brexit and leaving the EU without a deal. That is anything but the "meaningful vote" the prime minister promised, even if we turn a blind eye to the government's efforts to bend the rules to stop parliament from doing its job properly. And, now that we know how much harder either of those choices will make life for ordinary people, it is the height of irresponsible government to force them through. Instead, the government must get people's informed consent.
Informed consent is a central tenet in medicine. Let's say that a patient decides, on the advice of their doctor, to undergo heart surgery. However, subsequent tests show the patient could avoid surgery. Would the surgeon be right to say: "I'm sorry – you've agreed to me cutting into your heart and I'm jolly well going to do it"? Or should the new option be put to the patient?
This is where we are now in the Brexit process. Fortunately for us as patients, most MPs are not allowed to perform surgery, because many would stick blindly to the original decision. But we clinicians act on the basis of evidence, not ideology. That is one of the reasons people trust us, while politicians are the least trusted of any profession to tell the truth. As doctors and politicians, we believe that the only responsible course of action is to give the patient – the British public – the right to decide again once we know what Brexit entails.
Earlier this year a number of my fellow doctors co-sponsored my successful amendment to the Brexit Trade Bill to oblige the government to seek continued and timely access to medicines and medical products in any future trade deal. We doctors are coming together again, this time to urge the government to get people's informed consent. We will sponsor an amendment to make the Brexit deal subject to a new vote.
The truth is that no responsible politician can honestly say that Brexit on any of the terms on offer is in all our people's best interests. A people's vote will bring the results of the negotiations back to people, asking: "In 2016, you voted to leave the EU in theory. This is what it's actually going to be like in practice. Would you still like to proceed?"
If the nation says yes, the government could have no stronger mandate. If they say: "On reflection, no thanks," then we can move on to other pressing matters. Either way, it is far better that our country should have a "People's Brexit", than a "Politicians' Brexit".
Phillip Lee is a GP and Conservative MP for Bracknell and former parliamentary undersecretary for youth justice, victims, female offenders and offender health
Register for free to continue reading
Registration is a free and easy way to support our truly independent journalism
By registering, you will also enjoy limited access to Premium articles, exclusive newsletters, commenting, and virtual events with our leading journalists
Already have an account? sign in
Register for free to continue reading
Registration is a free and easy way to support our truly independent journalism
By registering, you will also enjoy limited access to Premium articles, exclusive newsletters, commenting, and virtual events with our leading journalists
Already have an account? sign in
Join our new commenting forum
Join thought-provoking conversations, follow other Independent readers and see their replies