The biggest political decision for a generation was based on a lie about £350m – the NHS will never see that
The generation most likely to need the NHS voted for a promise of extra funding that simply will not materialise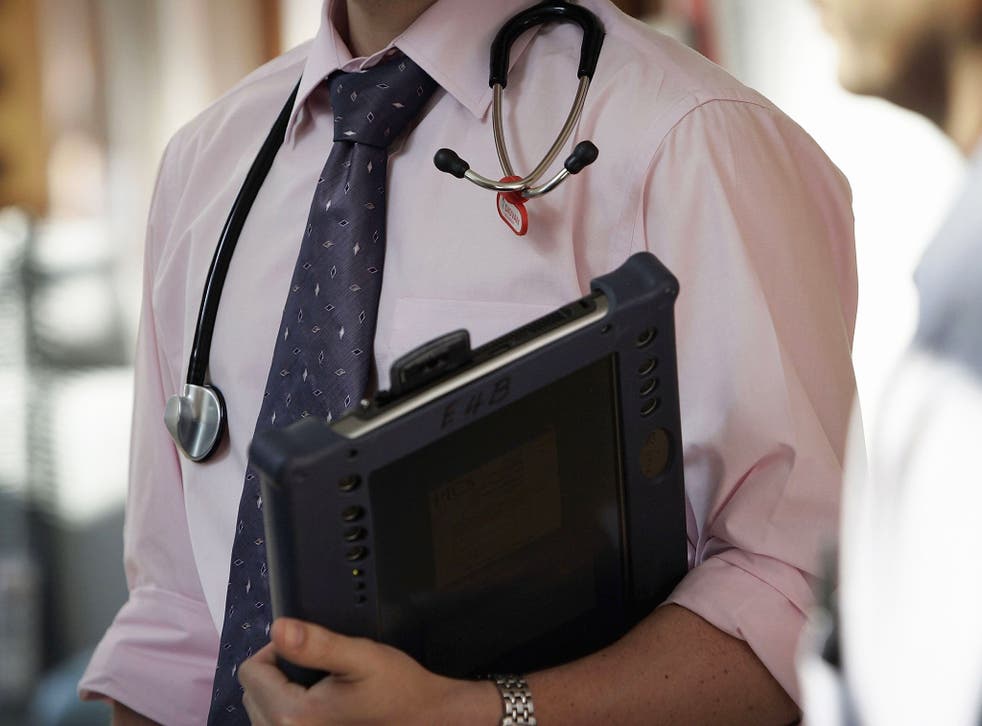 Minutes after the news broke that Britain had voted to leave the EU, already a promise was broken. The £350m a week that "could" be used for the NHS in the event of Brexit will likely never materialise, as Ukip leader Nigel Farage stepped back from his original pledge. As a doctor, I know that's £350m that could go some way to plugging the gaping financial wound that the NHS suffers - or it would be, if it actually existed.
I've been awake all night. It all started out so hopefully: Gibraltar, a rocky outcrop of Blighty on the Iberian Peninsula, voted Remain. But by about 3am it became clear that the Brexit camp would win. Even before the official announcement, the economic fallout began. The pound tanked and by mid-morning, after the official result, was at its lowest in three decades.
Farage Makes Brexit Address
We've told our biggest trading partner that we don't want to be part of the club. This will probably not go down well with our former partners – and will have dire consequences for our economy, and our public finances.
In Britain the NHS is an unofficial second state religion. A unique service, free at the point of delivery, it is so celebrated that we sang "ring a roses" around the logo in the London 2012 opening ceremony. But is has long been abused as a political football.
Staffed by a significant number of people from overseas, including migrants from the EU, it is a world class health service richer for the hard graft of those we've invited to the UK to work in our hospitals and doctors surgeries. These are the "decent and ordinary" people Farage claims to be behind.
Of particular interest is how voting patterns in the EU referendum varied by age. The majority of younger voters opted for Remain, but a swell of Baby Boomers opting for leave. The generation most likely to need the NHS voted for a promise of extra funding that simply will not materialise. They have been hood winked by the Brexit campaign, in a shared longing to turn the clock back to another time.
I've never been a massive fan of the Conservative Government we have today. Austerity has seen beloved UK institutions funded out of usefulness. Through health and social care cuts, "efficiency savings" for the NHS, and wholesale pillaging of the budgets of frontline services, it is the "decent and ordinary" who have suffered. But, we were told, voting out of the EU was somehow going to help us fix this, and invest in our public services including the NHS.
Now we know, from Farage's own admission, that this is a false dichotomy. Outside the EU, our public services are more likely to suffer than to flourish.
More than half – 52 per cent – of the electorate have made our bed, and now we've all go to climb in together and lie in it. Let's hope it isn't too soiled. And, fact or fiction, some of that £350m clawback must be diverted to the NHS – there are people dying for it.
Matthew Picaver is a GP with a background in Forensic Science
Register for free to continue reading
Registration is a free and easy way to support our truly independent journalism
By registering, you will also enjoy limited access to Premium articles, exclusive newsletters, commenting, and virtual events with our leading journalists
Already have an account? sign in
Register for free to continue reading
Registration is a free and easy way to support our truly independent journalism
By registering, you will also enjoy limited access to Premium articles, exclusive newsletters, commenting, and virtual events with our leading journalists
Already have an account? sign in
Join our new commenting forum
Join thought-provoking conversations, follow other Independent readers and see their replies