How much damage has Brexit caused? Listen to economists instead of journalists if you want the truth
Reporting of economics in a good deal of the UK press is hopelessly biased by politics – but one thing is sure, the impact is large and permanent, and we will not know exactly how large for years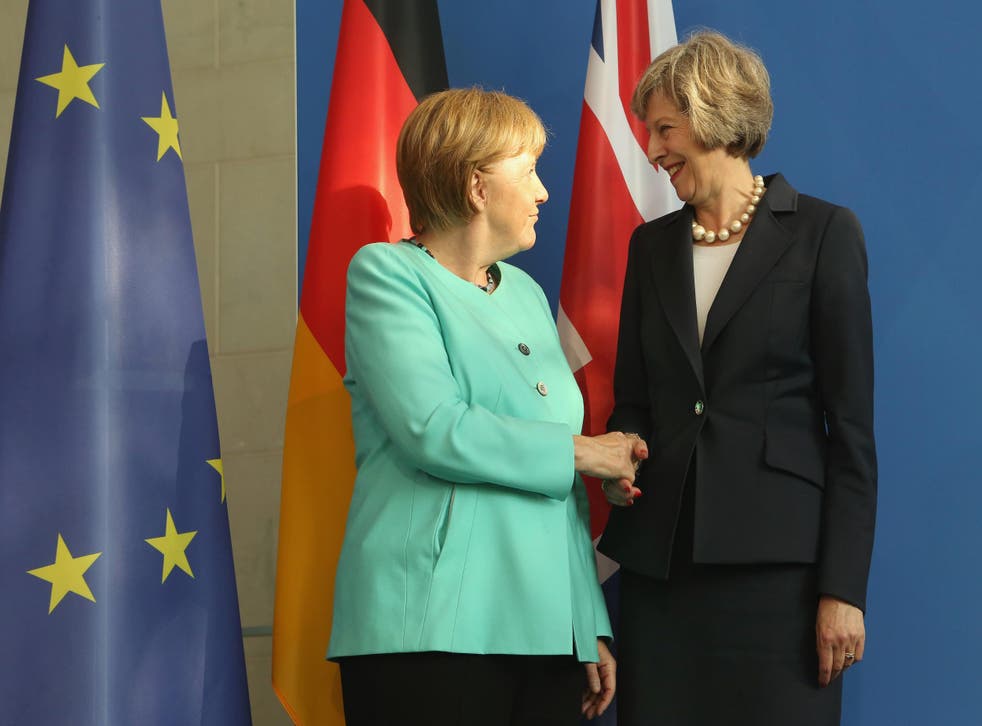 What does a macroeconomist say when confronted with evidence that output has stopped growing since Brexit, but that retail sales growth is strong and employment is holding up?
The first thing they would probably say is that monthly figures are erratic, and we really should wait and see (although the Bank was right to cut rates as a precautionary measure given the negative evidence we already have).
Second, they might also say that a short term burst in the consumption of consumer goods made overseas is quite a sensible response to the collapse in sterling, as there is often a lag before an exchange rate fall is passed through into higher prices in the shops. Buy your washing machine now before the price goes up.
Third, they might note the collapse in sterling has (for good economic reasons) preceded the negative impact of Brexit on trade, and trading firms might benefit from that in the short term. The real worry about the short term impact of Brexit is a collapse in investment, as firms put projects on hold until the nature of the Brexit deal becomes clear, but it is very difficult to guess how large that effect will be.
Theresa May says she has an 'open mind' over Brexit negotiations
But finally they would also note that if the depreciation in sterling we saw as the vote was announced is permanent, that means every person in the UK is poorer as a result. That has to be reflected in lower consumption eventually.
What does a journalist say confronted with the same evidence? If they voted for Brexit they say economists forecast Armageddon, and it has not happened. They say "it is obvious that the sky has not fallen in as a result of the referendum, and those who said it would look a bit silly."
This is an old trick. Completely exaggerate what the other side says, and then cry victory when that exaggerated fiction does not come to pass. I remember 2013, and how the first sign of UK growth (growth in income per head that was at best on trend, rather than above trend as you would expect in a recovery) was proclaimed as vindication of 2010 austerity. When I pointed out that this argument made zero economic sense, I was referred to statements by someone or other that said growth would never happen under austerity. Of course they did: when governments are doing stuff that is causing serious harm and appear not to be listening it is human nature to overstate your case.
Brexit racism and the fightback

Show all 9
Exactly the same no doubt happened over Brexit. But most economists, most of the time, have been absolutely consistent. The real damage that Brexit will do is medium/long term, and results from the straightforward fact that making it more difficult to trade with our immediate neighbours will harm growth. How much harm varies depending on the type of Brexit (which is still to be determined) and which study you look at, but in most cases the impact is large and permanent, and we will not know exactly how large for years. Economists also said there would be noticeable short term disruption caused by uncertainty about the exact nature of Brexit, but how large that short term impact would be is very difficult to estimate, and it was of secondary importance compared to the longer term costs. They did not talk about Armageddon, and they did not talk about the sky falling in.
The lesson of all this is that the reporting of economics in a good deal of the UK press is hopelessly biased by politics. Of course academic economists are not immune from this failing (and it is a failing), but most try not to succumb. Any group that is so consistently misrepresented in the press, and whose advice is so consistently ignored, would organise some form of resistance and defence. Just how much harm has to be done to the UK economy before academic economists do the same.
Join our new commenting forum
Join thought-provoking conversations, follow other Independent readers and see their replies