I talk to students up and down the country about Brexit. They are firm supporters of a second referendum
It's no surprise then that more and more people are coming around to the idea of backing a final say on the deal. Not a rerun of the 2016 vote, but a final say on the package that the government manages to put together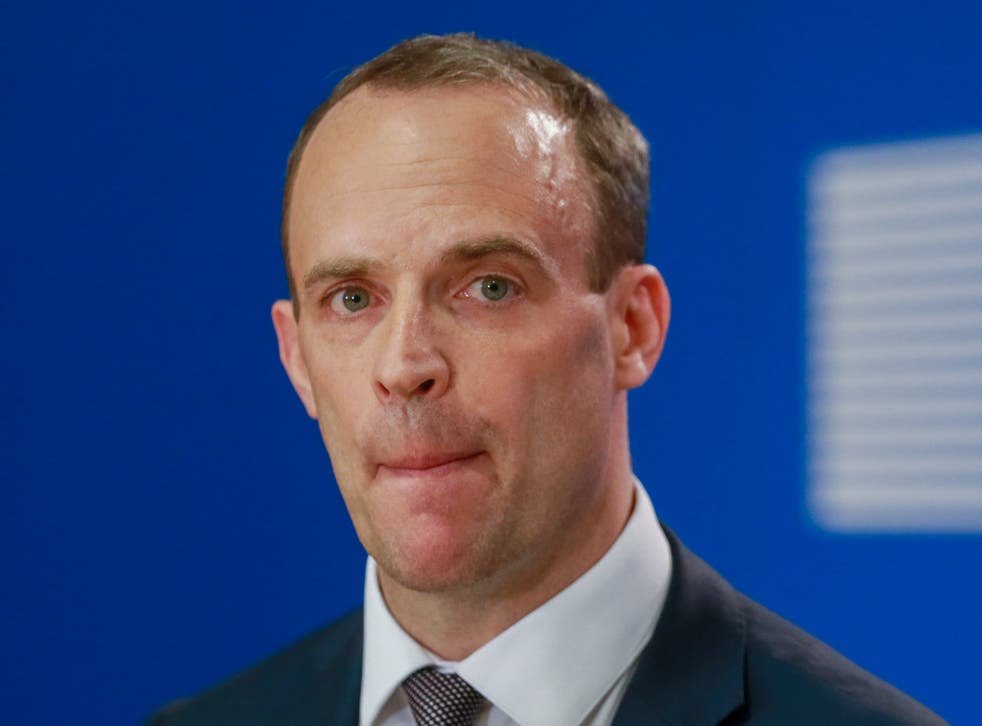 It's a story as old as campaigning. First, they laugh at you, then they fight you, and then you win. Yesterday's YouGov poll showing a 2 per cent lead for support for a second referendum demonstrated we're firmly in the fighting stage now.
The rolling resignations, the disgraceful scenes of seriously ill people being wheeled into the Commons to vote and, in the case of Jo Swinson on maternity leave, the breaking of longstanding conventions on pairing show how desperate this government is – less than a year from the Brexit deadline. Lurching from crisis to crisis, the public can see that the government has little chance of securing a deal, let alone a good one.
It's no surprise then that more and more people are coming around to the idea of backing a final say on the deal. Not a rerun of the 2016 vote, but a final say on the package that the government manages to put together. You wouldn't pay a bill without knowing what it's for, and the British public shouldn't be expected to swallow a Brexit deal they haven't had a say on.
I'm backing a second referendum because I was elected to represent the interests of students, and because as a young person I know it's our generation that will have the most to lose if this charade is allowed to continue.
It's also why I'm so heartened to see The Independent's Final Say campaign. A movement is now building across all sections of civic society, and with new polling reporting a majority of students now backing a vote on the final deal, I can firmly say that students are with you.
When I travel the country to visit students' unions, I speak to students who are deeply concerned for their future and for that of the UK. These are not citizens of nowhere; they're citizens of Edinburgh, Manchester, Sunderland, Kent, Newcastle, Belfast and Cardiff. They are young people who care passionately about the world they live in and are committed to fighting for its future.
There are those who tell us Britain needs to be more global and that the way to achieve that is by severing all ties with Europe, once and for all. Nothing could be further from the truth. As a member of the European Union our students have access to research, funding and expertise from a continent of 350 million people. The chaos of the current Brexit negotiations puts those things at risk and places our world-class universities in the firing line. When so much is at stake, isn't it right that we are a given a final say? Not only to hold the government's feet to the fire, but also to ensure that any deal has the consent of the generation that will be affected the most?
That's why I, and the millions of students we represent, are now backing a second referendum.
The news that the momentum is with the Final Say campaign and the People's Vote should send shivers down the spines of Boris Johnson, Dominic Raab and Liam Fox. Likewise, Theresa May's homage to project fear, talking up the disaster of a no-deal Brexit so that the public swallow her agenda, is coming apart at the seams.
Brexit casualties

Show all 10
As the battle plays out in the Conservative Party over a hard or less hard Brexit, the people are growing tired of the endless bickering. A vote on the final deal would be a logical, fair and democratic way of ending a process that began two years ago with the vote to leave. From big business CEOs to the doctors and nurses who keep our NHS on its feet and us in good health, more voices are coming forward to outline how even Theresa May's less-hard-but-still-hard Brexit won't work for them. When all those people are on the same side of a debate and saying this isn't a good idea, you'd be a fool to ignore them – but that's exactly what our government is doing.
Michael Gove famously said during the referendum campaign that "people are sick of experts". Well, now people are sick of empty promises. Virtually every one of the promised benefits of Brexit has turned to dust since the referendum and just last week we were told by Jacob Rees-Mogg that it could take up to 50 years for the "benefits of Brexit" to be felt. Well that might work for Jacob, but it doesn't work for me and it doesn't work for the students I represent. It's time the public, and particularly the 1.4 million young people who have turned 18 since 23 June 2016, to have an opportunity to vote on the final Brexit deal.
Amatey Doku is vice president for higher education at the National Union of Students
Register for free to continue reading
Registration is a free and easy way to support our truly independent journalism
By registering, you will also enjoy limited access to Premium articles, exclusive newsletters, commenting, and virtual events with our leading journalists
Already have an account? sign in
Register for free to continue reading
Registration is a free and easy way to support our truly independent journalism
By registering, you will also enjoy limited access to Premium articles, exclusive newsletters, commenting, and virtual events with our leading journalists
Already have an account? sign in
Join our new commenting forum
Join thought-provoking conversations, follow other Independent readers and see their replies