Britain, stop kidding yourselves. As a European, it's clear to me that most of you want Brexit
Voters are free to express their own views and push media and political hypocrisy to one side, if they feel they're being taken for a ride. But look at the polls: the British public clearly don't feel this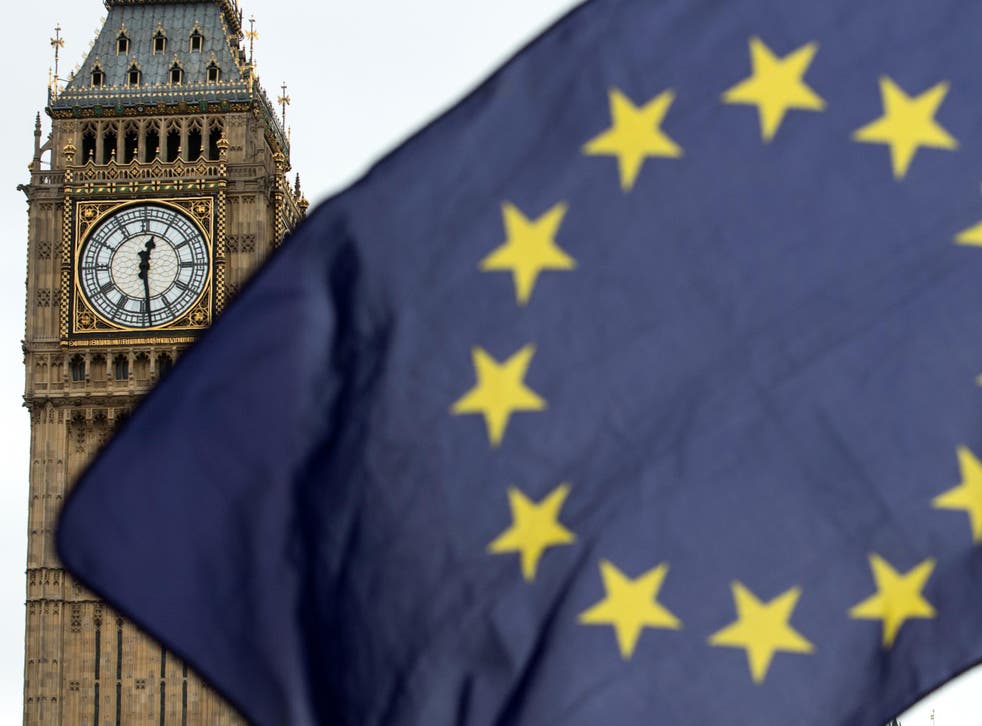 From a European perspective, it seems as though there are more in Britain who support Brexit than the 52 per cent who turned out to vote in the EU referendum. The prevalence of arch-Remainers seems to dwindle as the days go on.
It is quite surprising to see how little support the idea of a second referendum has garnered in the UK, as a way of making the plebiscite more structured. Never more so than well before June last year, as David Cameron tiptoed around the murky waters in which he finally drowned.
A straightforward yes or no on such an important membership was always going to be specious. But the feelings many harboured were genuine. Were they in the real majority? Yes, and quite possibly by far more than a few per cent.
UK General Election 2017

Show all 47
Perhaps some of you are also under the impression that more people than the 52 per cent are in favour of Brexit. The 48 per cent who turned up with their Brussels-made swords knew deep down their country was anti-Europe, but they were still up for the fight. In real terms, they had no chance of winning the referendum.
Before you couldn't say this for certain – now you probably can. According to the latest polls, the Lib Dems are gathering meagre support – and that's the only party offering voters a tangible chance of staying in the EU via a second referendum (it is worth noting that the Green Party are pushing for a ratification referendum). It should be getting plenty more endorsement, and it tellingly isn't.
Polls are showing a three point drop for the Lib Dems, the vocal anti-Brexit party.
Whatever the case, newspaper pundits and mainstream politicians alike are not supposed to indulge – and they don't – in narratives dissing the sacred 23 June referendum outcome, as this would sound neither reasonable nor fair. It would be sacrilege to do so.
Yet, voters are free to express their own views and push media and political hypocrisy to one side, if they feel they're being taken for a ride. But look at the polls now: the British public clearly don't feel this. Brexit is, seemingly, alright with the majority.
Home Secretary Amber Rudd says she doesn't know if reports of Brexit negotiations are true
At this point, my understanding is that a clear (not a narrow) majority of Britons want right out of Europe – perfectly in line with a palpable sentiment I've witnessed first-hand as a foreigner and continental EU citizen. Either that, or people are at this stage simply not bothered. The country will survive, and a "keep calm" kind of attitude has descended upon the country.
Besides, how many of those who didn't vote on 23 June could be persuaded then the EU is a good thing for the UK? We can debate this until the cows come home, but one thing is certain: they didn't think bothering to vote in the referendum was all that relevant to them. Jeremy Corbyn has known this all along, and that's why he can afford to be very critical of the EU and unabashedly wave through Theresa May's plans: only very few will turn him down purely because of his views on Brussels. (It's worth noting that Corbyn has been harshly criticised in various centre-left European newspapers like El País and Süddeutsche Zeitung.)
YouGov has reported that 51 per cent of voters would like the UK to remain a member of the European Single Market: a case of having your cake and eating it. Who wouldn't want that? Labour has narrowed their distance with the Tories in the polls, mainly because they have been capitalising on this dream that the UK can extract itself from the EU while keeping the benefits of membership.
The referendum result has been upheld – a manifestation of a supposedly sacred direct democracy – but this level of fairness finds no equivalent when faced with an agreed set of EU rules: as everyone knows, membership and free movement can't be separated. Don't get me wrong: it is wholly legitimate to want to leave – providing you do it properly. Labour is promising a pipe dream for prospective voters.
Europe has never ever captured the imagination of a critical mass beyond the Channel, and the post-referendum rhetoric has shown that a clear majority of the British are just being true to themselves and have finally let their inner voice be heard – and good for them, if that's what they want. The EU shouldn't take them to the cleaners for expressing this – acrimony isn't in the European post-war spirit.
Register for free to continue reading
Registration is a free and easy way to support our truly independent journalism
By registering, you will also enjoy limited access to Premium articles, exclusive newsletters, commenting, and virtual events with our leading journalists
Already have an account? sign in
Join our new commenting forum
Join thought-provoking conversations, follow other Independent readers and see their replies