Chris Grayling wants the UK to grow its own food after Brexit – start planning your cabbage patches now
When one French onion costs a fiver, when you have to take the mortgage deeds to Tesco to arrange a long term loan for a Spanish tomato, what choice will there be but to dig up the rose bush and plant your own?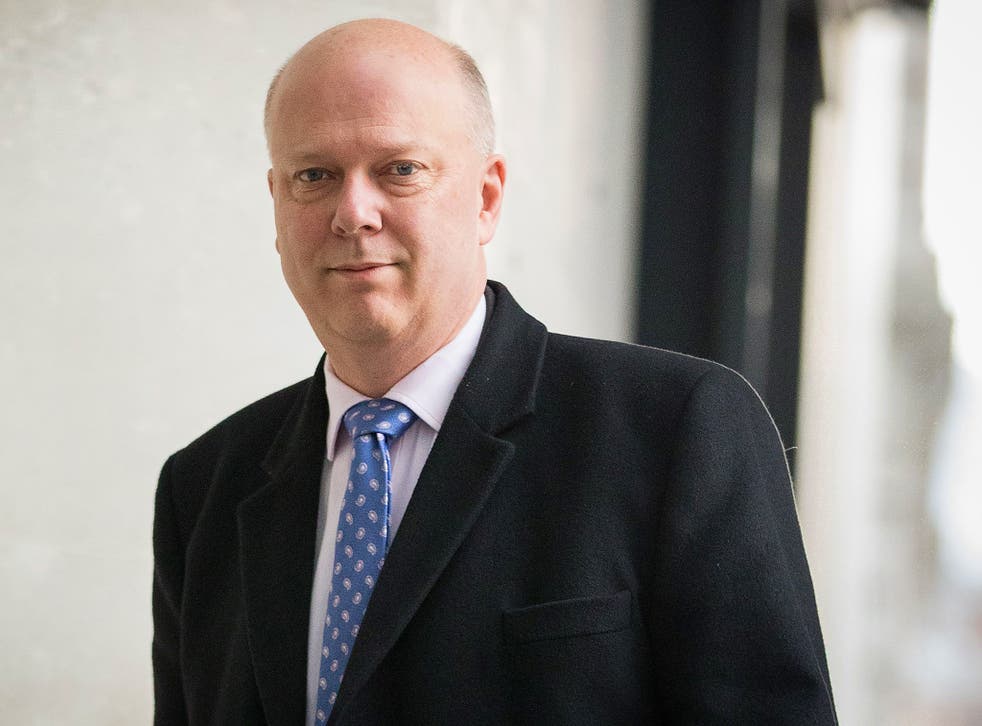 If turning for comfort to one of political history's premier buffoons is an alarming sign, how bad must things be when you find yourself turning to two of them?
The Tweedledee and Tweedledunce in question are that erstwhile dossier-nuancer Alastair Campbell, and quarter witted environment secretary, Chris Grayling. Both have been fantasising out loud about Brexit, though from slightly different perspectives.
Campbell has written the speech he (and about 25 million of his compatriots) would like Theresa May to give. In it, she is driven by her "profound sense of duty" to fess up that Brexit "cannot be done … without enormous damage to the economy." She pledges to publish that legal advice about her right to revoke Article 50 at will, and acknowledges the need for a general election and/or second referendum. She concludes that "the only sensible decision I can see (is) … not hard Brexit or soft Brexit, but no Brexit."
This is not just the speech Campbell dreams about hearing. It's probably the speech which May, as she lies dreamless, sweating and fretful at 3.30am beside her Arthur Askey husband, fantasises about giving. Pump her full of a truth serum, and she'd say pretty much what Campbell has optimistically written for her.
Reverse Brexit with second referendum to save your economy, OECD tells UK
One presumes that from her adamant refusal to share in the slightest detail how she imagines Britain prospering outside the EU. She often states, as a matter of incontrovertible fact that it will. But a few nights ago, a mini cab controller stated, as a matter of incontrovertible fact, that the car would arrive in two minutes. Ten minutes later, he restated it with equal certainty. Ten minutes after that, I did what Brussels appears to be closer than ever to doing to May, and told him to sod off.
So where, you wonder, is the vision? A report calculates that Brexit will cost the average household £500 a year. This winter's NHS hospital crisis is expected to be more horrendous than usual. Thousands are poised to have literally no money for six weeks when universal credit begins. The police are retiring from policing. Britain is broke and broken already. Who in government will offer a guide to how Brexit will reverse rather than deepen the decline?
Ladies and gentlemen, I give you Mr Chris Grayling.
In itself, what Grayling said a couple of days ago was every inch as imbecilic as we have learned to expect from his time as the wilfully ignorant, insouciantly callous Justice Secretary who took a sledgehammer to the legal aid and prison systems.
Asked about a no deal Brexit's effect on food prices, he didn't deny that tariffs will make imported goods much more expensive. He merely stated as a matter of fact that British farmers will compensate by growing more themselves. He passed over the absence of Eastern European migrant workers to pick all the extra fruit, and didn't say whether and to what extent farmers will be compensated for the loss of EU subsidies that keep so many from bankruptcy. Like May, he contented himself with an unsupported statement of fact (one derided since as cobblers by farming unions).
Yet buried beneath the vacuous claim was a vision. Self-sufficiency won't work for the farmers when his own department's modelling foresees no deal Brexit causing "cataclysmic collapses in many agricultural sectors". But self-sufficiency might just work for the rest of us (or those with gardens and allotments).
Brexit: the deciders

Show all 8
When one French onion costs a fiver, when you have to take the mortgage deeds to Tesco to arrange a long term loan for a Spanish tomato, what choice will there be but to dig up the rose bush and plant your own?
Conventionally in times of terror, the paranoid stockpile bottled water and tinned beans. Facing an economic nuclear winter, the time approaches to stock the lawn with four hens and a rooster (in urban areas, remember, eggs can be traded for crystal meth); a small acorn-fed pig (no one wants to give up Iberico ham); and a pair of milk-producing goats (who has space for a cow?).
In my entire life, I have grown nothing but fat, beards and some allegedly benign skin lesions on the scalp. But looking at my anarchic leaf-strewn garden, I'm mapping out cabbage and potato patches and dwelling on the potential of Shepherd Bush soil for the cultivation of asparagus.
We always suspected that, to the nostalgic likes of Nigel Farage and Iain Duncan-Smith, Brexit was more about going back to the Fifties than anything else. What we didn't guess was that it was about going back to the 1550s, early in Elizabeth I's reign before the transformation into a global trading power.
With hindsight, the revival of Henry VIII powers was a warning about a regression to the Tudor economic model of an agrarian society in which smallholders subsisted on what they could grow. This wasn't exactly what Churchill had in mind in the 1950s when he talked about a new Elizabethan age. But Churchill believed Britain's future security and prosperity lay within Europe, so what did he know?
If the Grayling Vision strikes you as outlandish fantasy, perhaps it is. The tragic thing is that the Campbell Vision of the Prime Minister trusting the public with the truth about the oncoming disaster, and doing her duty to avert it, seems more outlandish still.
Register for free to continue reading
Registration is a free and easy way to support our truly independent journalism
By registering, you will also enjoy limited access to Premium articles, exclusive newsletters, commenting, and virtual events with our leading journalists
Already have an account? sign in
Join our new commenting forum
Join thought-provoking conversations, follow other Independent readers and see their replies