When it comes to abortion and equal marriage, the DUP is fine having different rules to the rest of the UK
The DUP has constantly blocked any efforts to extend equal marriage to Northern Ireland, or to liberalise its draconian abortion laws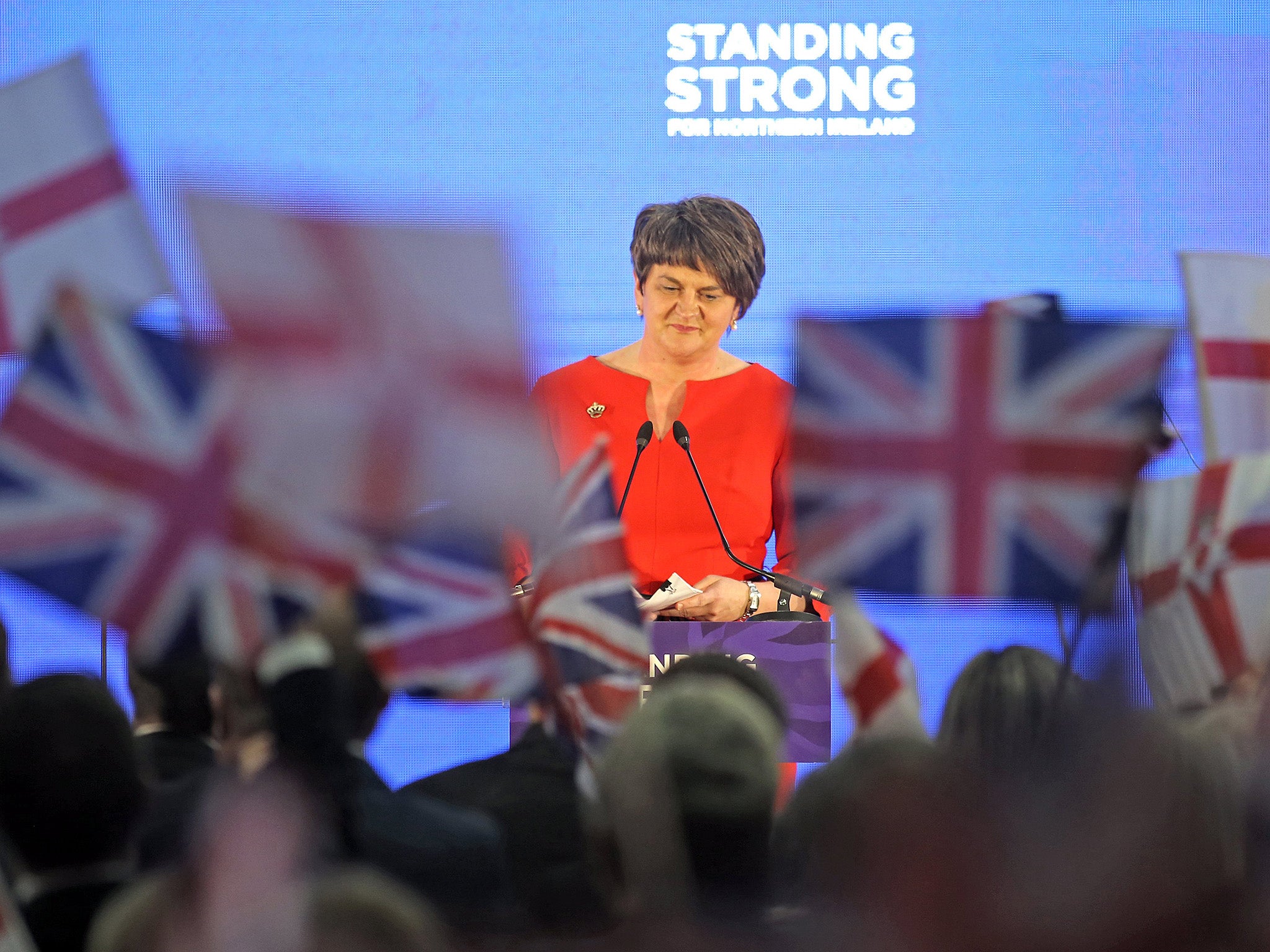 Yesterday morning it looked like the British Government and the European Union had finally agreed a deal on phase one of the Brexit talks.
Commentators and politicians across Europe were poised for negotiations to progress to the next stage, after it appeared that Theresa May's Government and EU negotiators had reached a compromise on the issue of Northern Ireland.
However, it soon became clear that the morning's optimism had been misplaced. Within hours the DUP leadership at Stormont was at pains to emphasise its refusal to support any special status for Northern Ireland.
By 5pm, the "deal" was off, with many journalists speculating that the Prime Minister had been forced to climb down following DUP leader Arlene Foster's condemnation of the proposed "regulatory alignment" between Northern Ireland and the EU.
Brexit: No deal in Brussels after Theresa May and Jean-Claude Juncker meeting to break deadlock
In her statement, Foster said that the DUP would "not accept any form of regulatory divergence which separates Northern Ireland economically or politically from the rest of the UK".
This is quite an entrenched position for a party, which has regularly refused to toe the UK line on other matters.
The DUP has constantly blocked any efforts to extend equal marriage to Northern Ireland, or to liberalise its draconian abortion laws.
In Northern Ireland - unlike England, Scotland and Wales – equal marriage is still illegal, vetoed most recently by the DUP in Stormont in 2015.
Brexit: the deciders
Show all 8
The 1967 Abortion Act, 50 years old this year, was never extended to Northern Ireland. As a result the laws restricting abortion are among the most severe in Europe, with women facing life imprisonment if they procure a termination there.
Indeed, it seems that the DUP are more than happy for their policy to match the Republic of Ireland, rather than the rest of the UK, when it comes to bodily autonomy for women and girls.
They also believe that the power to set corporation tax should be devolved to Northern Ireland, and are happy to lobby Westminster for special status on issues of air passenger duty – where for example the UK's higher rate of air passenger duty makes Belfast International Airport less attractive an option than directly competing airports in the Republic of Ireland.
Northern Ireland's geographical position means there are some issues, where it's in everyone's interest to be a bit flexible. But human rights issues are different.
There is no reason for Northern Ireland to be out of step with the rest of the UK on equal marriage or abortion access. The majority of the population strongly support liberalisation on both these issues – it's the DUP, sometimes with support from other Northern Irish parties, other times alone, who have consistently blocked changes to the law.
Yesterday, showed that the DUP are only prepared to argue for Northern Ireland to receive special status on issues that suit them.
When it comes to supporting rights for women, or for LGBT+ people, against the wishes of Northern Irish people, they're happy to strike out on their own.
Caitlin de Jode is a member of the London-Irish Abortion Rights Campaign
Join our commenting forum
Join thought-provoking conversations, follow other Independent readers and see their replies