We're about to find out if Remainers feel strongly enough about Brexit to throw out Zac Goldsmith
The constituency has the highest proportion of graduates in the UK: 64 per cent of its adults hold a degree or the equivalent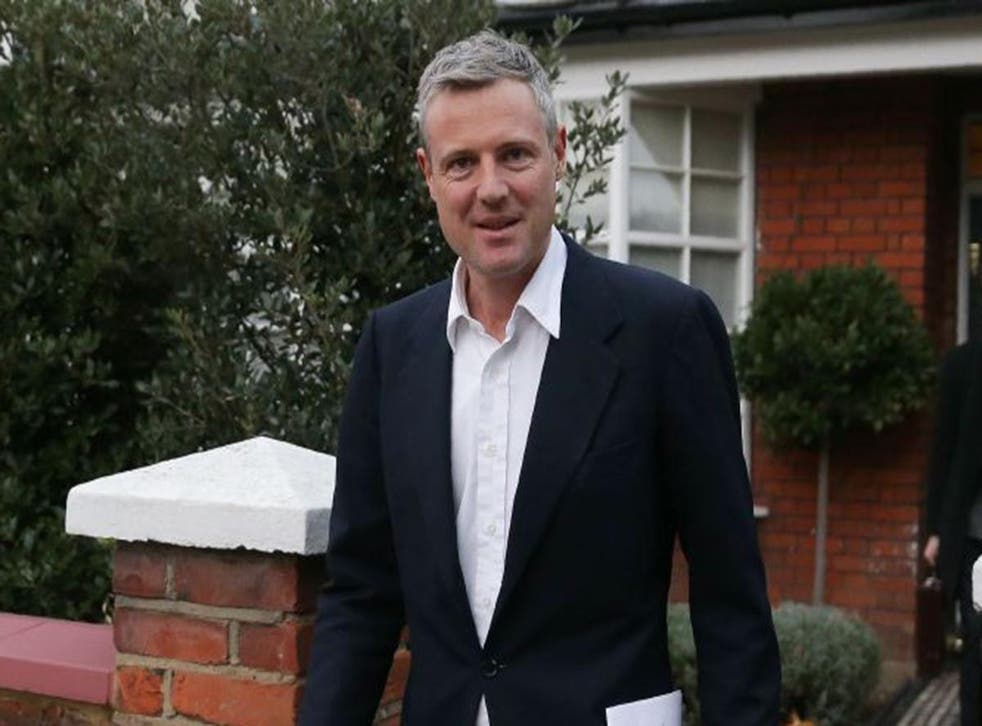 Ominously for Zac Goldsmith, most of the people who thought Britain would stay in the EU and Hillary Clinton would be president say he will hold his seat in the Richmond Park by-election on Thursday.
In the political prediction business it ought now to be respectable to say "I don't know". So I don't know if Goldsmith will win or if Sarah Olney, the Liberal Democrat, will pull off a sensational victory – a victory so sensational that it will immediately be rationalised as completely predictable if only we had had but eyes to see it.
The big question is how strongly the well-educated electorate of Richmond Park feel about Brexit, compared with how strongly they feel about Heathrow Airport and how warmly they regard Goldsmith, their MP of six years.
When I say well educated, I mean the constituency has the highest proportion of graduates in the UK: 64 per cent of its adults hold a degree or NVQ level 4. Level of education is most strongly correlated with support for EU membership. Chris Hanretty of the University of East Anglia estimates that the Remain vote in Richmond Park was 72 per cent.
What experts have said about Brexit

Show all 11
But it is also the constituency most strongly opposed to Heathrow expansion, by the less decisive margin of 52 per cent to 37 per cent. The Heathrow effect is complicated because all the main candidates oppose the third runway – Government approval of which prompted Goldsmith's resignation and caused the by-election.
Goldsmith's campaign have tried to blunt Olney's anti-Heathrow pitch by pointing out that her husband worked on Terminal 5. And they make a lot of their candidate having kept his word. He said he would resign if the Government went ahead with Heathrow expansion and he has – even if, they don't add, it is a fairly pointless gesture.
That said, electing Olney as an anti-Brexit protest would also be a gesture only. There is no question that there is a large majority in the House of Commons for triggering Article 50, if that is what the Supreme Court requires. But if there is a place in Britain where the voters feel a pointless Remainer gesture needs to be made, Richmond Park may be it.
Goldsmith, of course, is a longstanding Eurosceptic, so that is a stark difference between him and his challenger.
There has been only one opinion poll, by BMG, which put Goldsmith on 56 per cent, well ahead of Olney on 29 per cent. But that was a month ago: since then Lib Dem activists have flooded the constituency. In by-elections, opinion can change quickly and turnout is low.
Zack Goldsmith says by-election 'must be a referendum on Heathrow expansion'
Nor is history much of a guide. By coincidence, the swing needed by the Liberal Democrat, 19.5 points, is almost the same as that achieved by the party's unsuccessful candidate in the Witney by-election last month, 19.3 points. But MPs do not often stand down and then put themselves forward for re-election, when they might benefit from a local following. David Davis did it in his incomprehensible protest against CCTV and other instruments of the New Labour police state in 2008, and was re-elected. Bruce Douglas-Mann did it when he left Labour for the SDP in 1982, and he lost.
If Goldsmith does win, I suspect his majority will be smaller than the Labour vote. That would re-open the controversy caused by Labour MPs including Clive Lewis, whose views are close to Jeremy Corbyn's, and who called for Labour to stand aside to maximise the chances of defeating Goldsmith. But Corbyn refused to follow the example of Ukip, who stood aside and backed Goldsmith, and the Greens (also deeply divided on the question), who stood aside and backed Olney.
But if the by-election does come down to the strength of feeling against Brexit and that against the Heathrow third runway, then Olney will win.
Join our new commenting forum
Join thought-provoking conversations, follow other Independent readers and see their replies