Brexit will be a disaster for the social care sector, leaving women at a particular disadvantage
There will be fewer workers in the social care sector five years after leaving the EU, costing women over £315m a year in lost earnings as they are forced to give up work to fill this gap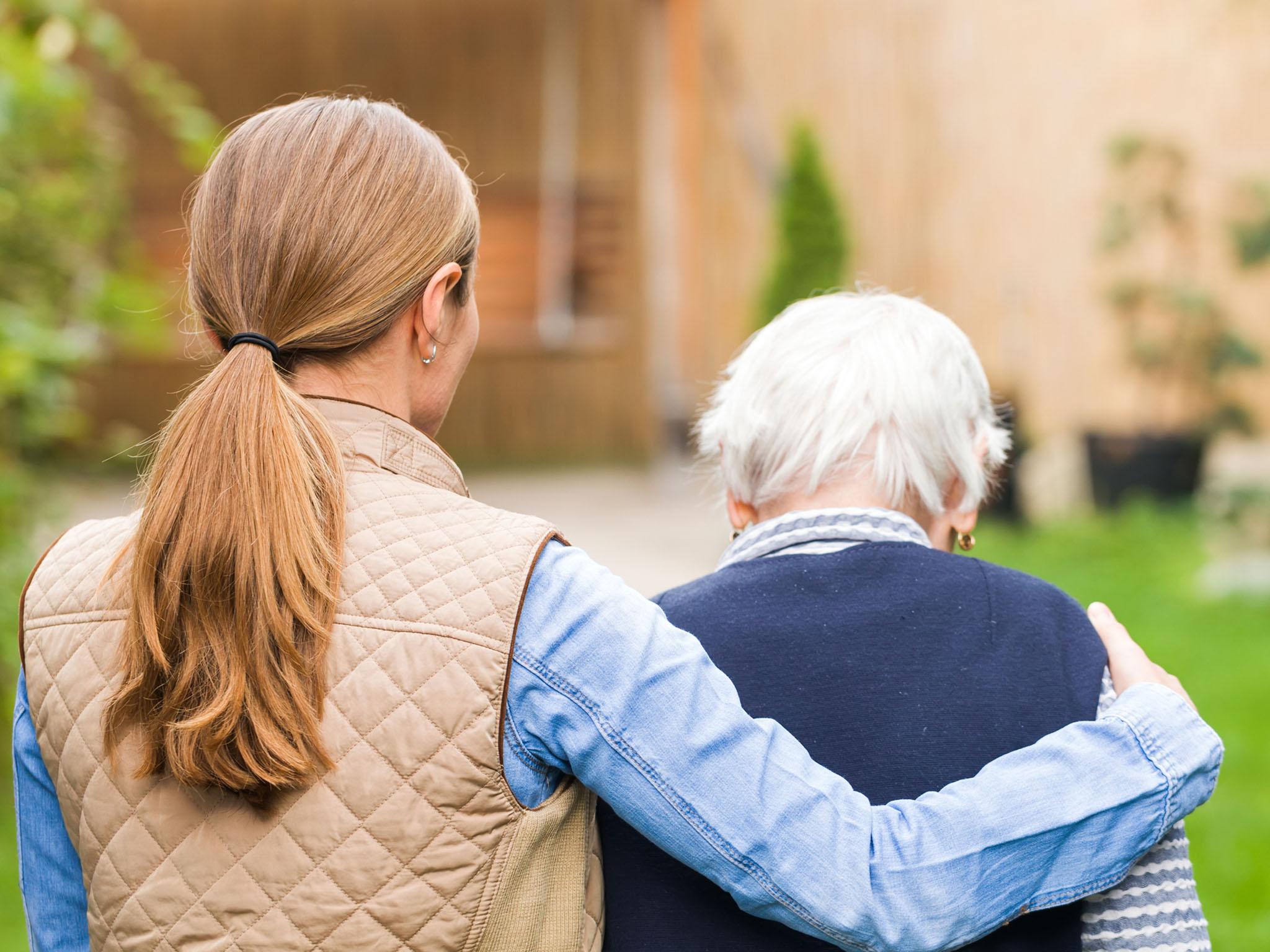 Anyone with elderly or poorly relatives knows that the UK's social care system is under significant strain. Its workforce is underpaid and undervalued and demand for its services is ever growing. The sector is heavily reliant on overseas workers and, after Brexit, existing recruitment and retention problems will only worsen.
A failing social care system will have long-lasting repercussions for all, but it is women who are likely to be worst hit. It is overwhelmingly women who will plug the gaps in care provision, sacrificing paid employment to look after family members.
Social care from cradle to grave is a huge concern for us all. Over 79 per cent of families in England with children – that's 4.4 million families, or 6.3 million children – access a nursery or other early years care. Meanwhile a massive increase in demand for elderly care is predicted in the coming years. More than 1.2 million older people will need some form of care by 2040, according to the Department of Health and Social Care. That's double the number of people compared to 2015.
It is extremely concerning that demand for social care will grow just as recruitment and retention problems will be increasing. Care providers cannot fill all the vacancies they have now and fear that recruiting will only get harder after Brexit. Eight per cent of roles in adult social care are vacant today, according to Skills for Care, a body for workforce development in adult social care in England. This translates into 110,000 vacancies at any one time.
The Department of Health itself estimates that there could be 28,000 fewer workers in the social care sector in England five years after leaving the EU. It also warns that this could have a knock-on effect on women's participation in the workforce as they move out of paid employment to take on informal care roles. The result of this would be thousands of hours' worth of lost earnings, mainly for women.
An analysis by Women for a People's Vote suggests that the cost to women in lost earnings will be over £315m a year as they are forced to give up work to care for their nearest and dearest.
Six per cent of childcare workers are EU nationals, according to the National Day Nurseries Alliance. Currently some 7 per cent (90,000) of the adult social care workforce comes from the EEA. Most of these workers (69,000) are employed in low-paid direct care roles.
This is why Skills for Care has welcomed the recent statement of intent from the Home Office clarifying the settlement status of existing EU workers, but is concerned that not enough attention is being given to the future supply of health and social care workers from overseas. I share this apprehension.
The Independent Care Group, a care providers group, is also warning that the care sector could face a staffing crisis if low-skilled care workers are not given preferential treatment in a post-Brexit immigration system. Responding to a recent report by the Migration Advisory Committee (MAC), it called on the government to classify social care staff as skilled workers to ease recruitment pressures.
Support free-thinking journalism and attend Independent events
However, the report, while conceding that EEA migrants "contribute much more to the health service and the provision of social care in financial resources and through work than they consume in services", did not recommend "an explicit work migration route for low-skilled workers with the possible exception of seasonal agricultural workers".
It looks like caring for the most vulnerable in our society could be yet another casualty of Brexit, with over-stretched and potentially unsafe care services and a reduction in female employment another unforeseen consequence.
Luciana Berger is the Labour MP for Liverpool Wavertree, member of the Health and Social Care Committee and a leading supporter of the People's Vote campaign
Join our commenting forum
Join thought-provoking conversations, follow other Independent readers and see their replies