It's too late for Theresa May to claim Britain won't be 'defined by Brexit' – it already is
The Prime Minister's ambitious social mobility agenda is welcome, but how can she insulate the struggling families she prioritises against Brexit's economic chill?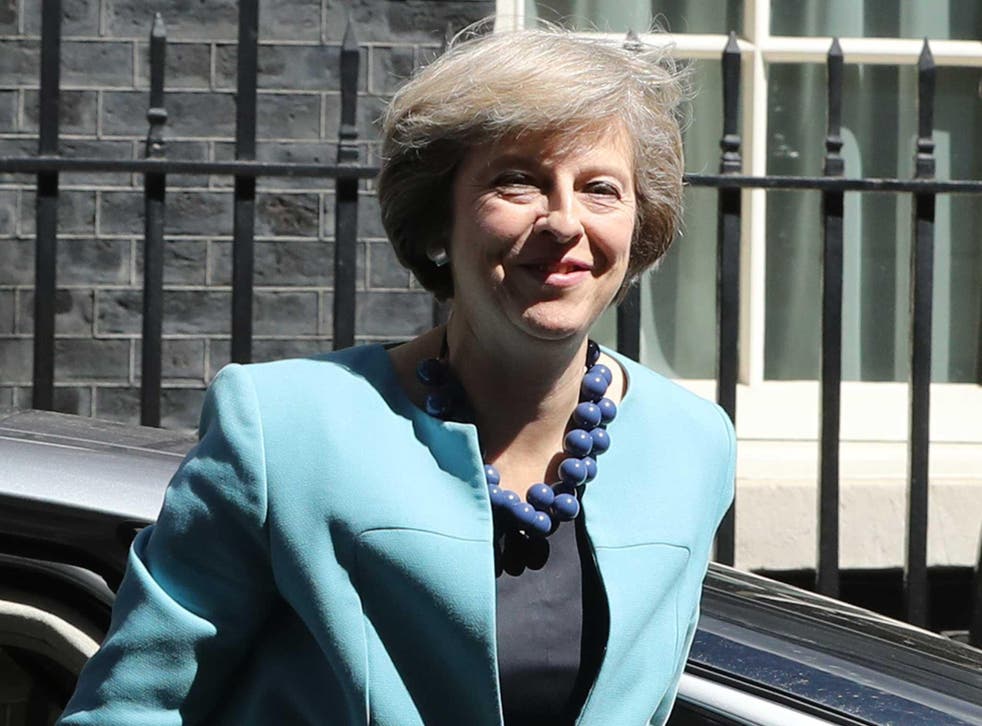 "We will not allow the country to be defined by Brexit," Theresa May told her new Cabinet at its first meeting on Tuesday. The Prime Minister's words were well-intentioned, as part of her edict to all ministers to pursue the social justice agenda she outlined last week.
It is true that life must and will go on after Brexit. People like me who voted Remain must accept that the best course now is to make the best of the referendum decision rather than try to overturn it. There might come a time for a second referendum on the terms of our EU exit deal. But several conditions would have to be met: a bad agreement; many people who voted Leave regretting it; strong opinion poll support for another referendum; and the economy doing badly, which I hope doesn't happen but fear will.
This week I have seen with my own eyes the "chilling effect" on the economy that the Remain campaign predicted after a Brexit vote. Firstly, I went to an Italian trade fair in London, where some food and wine importers reported that much of their business is on hold until the new UK-EU relationship is resolved. They feared that the introduction of tariffs could drive them out of business. Worryingly, a new trade agreement might not be struck until well after the two-year exit negotiations, so the impact on the economy as business postpones decisions is obvious.
Secondly, a French friend went for interviews in London for two jobs for which he was well-qualified, and was told to come back in a year because it would be clearer by then whether he would be able to stay in Britain. Memo to May: we need to guarantee residency rights for EU nationals urgently.
German woman didn't leave her house for 3 days after Brexit in fear of being abused
My two tiny examples will be replicated thousands of times over across the UK. And we are only at the start of a complicated process that senior Whitehall officials believe will take 10 years to play out.
So May is playing fantasy politics if she really believes that Brexit will not define the country while she is in power. She must know deep down that it will; this is the biggest thing to happen to the UK since the Second World War. Prime ministers often allow themselves false hopes. Tony Blair hoped his third term would not be defined by something that happened in the second – the Iraq War – but it cut short his time in Downing Street. David Cameron hoped that his optimistic "let sunshine win the day" agenda would not be eclipsed by the financial crisis, but austerity won the day.
May will now run into the same problem. Her ambitious agenda to boost social mobility is welcome but, even though she has abandoned George Osborne's plans to run a budget surplus by 2020, government spending will remain on a tight leash. So how will she insulate the struggling families she prioritises – those who will be most at risk from Brexit's economic chill? She has not inherited a good hand from Cameron.
Yes, 2.4 million jobs have been created since 2010. But a job is no longer guarantees a path out of poverty. As the Institute for Fiscal Studies pointed out in a report on Tuesday, two-thirds of children classified as poor are poor despite at least one of their parents being in work. The good news is that poor families rely more on wages than benefits than they used to. The bad news is that this makes them more vulnerable to changes in the labour market – which we will surely see after Brexit.
May believes the Government can do more with less, as she did at the Home Office. It is true that on her watch, fewer police officers accompanied a fall in crime, but this was in line with international trends. She believes that education holds the key to extending opportunity to all. But the schools budget is "flat" and so spending per pupil will fall. And then there are the real pressures on NHS and social care, where staff already know all about doing more with less.
Whether May likes it or not, Brexit will define both the country and her premiership.
Register for free to continue reading
Registration is a free and easy way to support our truly independent journalism
By registering, you will also enjoy limited access to Premium articles, exclusive newsletters, commenting, and virtual events with our leading journalists
Already have an account? sign in
Register for free to continue reading
Registration is a free and easy way to support our truly independent journalism
By registering, you will also enjoy limited access to Premium articles, exclusive newsletters, commenting, and virtual events with our leading journalists
Already have an account? sign in
Join our new commenting forum
Join thought-provoking conversations, follow other Independent readers and see their replies