Theresa May needs to focus on changing the attitudes of British businesses as much as she does on Brexit
Philip Hammond was exceedingly cunning. For hidden among the many measures announced in his Autumn Statement was this: 'I am funding…(a)…business-led initiative to boost management skills across British businesses'. This is the proverbial cat being let out of the bag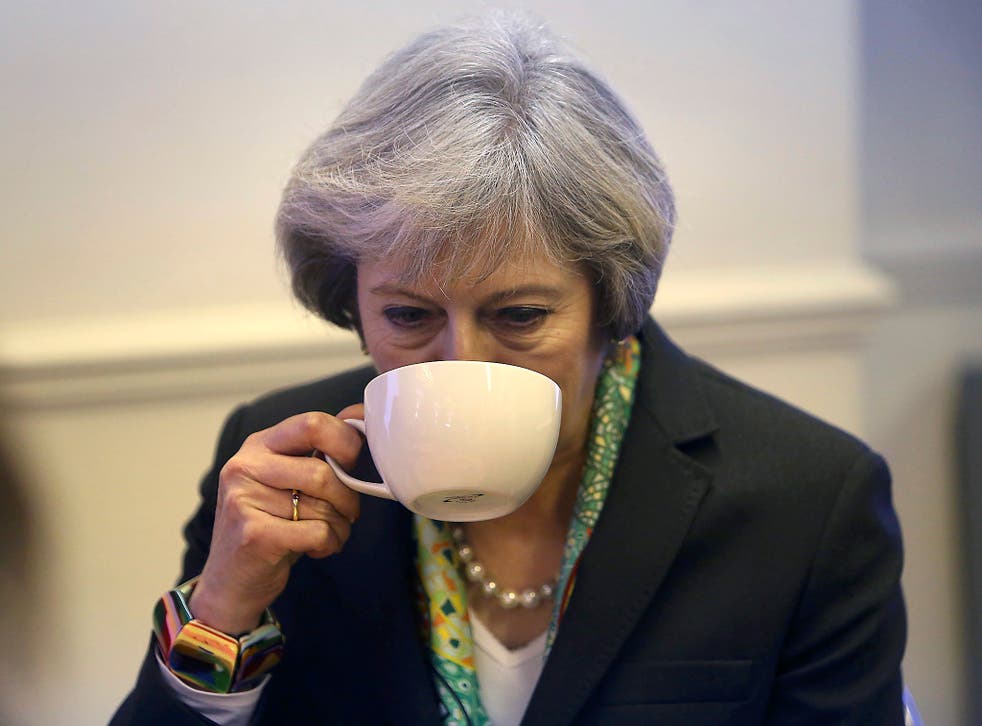 When you listen carefully to the speech due to be given by the Prime Minister, Theresa May, on Brexit plans, remember that what she negotiates is only half the story. The other half – and perhaps it is really three quarters – will be how well British business performs in the new circumstances. And while I have faith in Theresa May's bargaining skills, I don't see how anybody can be impressed by the average quality of British management.
My first witness is Andy Haldane, the Chief Economist of the Bank of England. He is gifted, self-confident and able to think creatively. I was very struck by what he said recently at a meeting organised by the Institute for Government. He was speaking without notes, thinking aloud.
In the key passage of his speech, Haldane started from the basic proposition that "productivity is fundamental in determining living standards across the economy over time". From which it follows, it seems to me, that productivity – business efficiency – will be fundamental in determining whether leaving the European Union is a success or not. Haldane went on to describe what he called a tale of two sorts of company.
Brexit Concerns

Show all 26
"There is a cohort of firms out there who are flying high. They are very productive – even more so than in the past". Are these winners found in particular industries, say those based on advanced technologies? Or, are they common in particular regions of the country, like London and the South East, and not in others? No, says Haldane. "Interestingly" they are "not sector-specific" or even "region-specific". He went on: "the better performing regions, productivity-wise, have a larger number of these high-flying frontier firms, but all regions have some of them". They have "high productivity, high skills, high profitability".
However, "sitting alongside" the well-managed companies – and here comes the crucial passage – is "a long tail of companies – low skills, low productivity, low profitability. And every sector, every region of the country has that long tail. And, boy, that tail is long. I am talking of between 75 per cent and 90 per cent of all companies". Note the despair in Haldane's remarks.
No wonder, because these aren't failing companies in the technical sense. They are not expecting the bailiffs. But "their productivity has been stuck for the better part of two or three decades. It has flatlined. And as their productivity has flatlined, so, too, have the income prospects of those that work for those companies." Now, because this poor performance is not explained by technological or regional factors, it leaves as the major explanation, quite simply, poor management.
Jeremy Corbyn says Theresa May risks 'trade war' with Europe over Brexit strategy
My second witness is Philip Hammond, the Chancellor of the Exchequer. In his Autumn Statement made on 23 November, he said that the decision to leave the EU made it "more urgent than ever the need to tackle our economy's long-term weaknesses. Like the productivity gap". He commented that the productivity gap was "well known, but shocking nonetheless". And he gave these productivity comparisons: "we lag the US and Germany by some 30 percentage points. But we also lag France by over 20 and Italy by eight. Which means, in the real world, it takes a German worker four days to produce what we make in five; which means, in turn, that too many British workers work longer hours for lower pay than their counterparts."
Now, hardly anybody in an official position likes to focus on the failings of British management. Not a Bank of England economist, however brave. Nor any Conservative MPs, for supporting business is an article of faith. Nor, for that matter, Labour MPs. Nor even journalists, for what do we know about running businesses?
This is where Hammond was exceedingly cunning. For hidden among the many measures announced in his Autumn Statement was this: "I am funding…(a)…business-led initiative to boost management skills across British businesses". So there is something wrong with British management skills after all! This is the proverbial cat being let out of the bag.
So what I hope is that the Prime Minister's Brexit speech will be followed up by a similarly weighty address that announces a plan to tackle the widespread management failings of British business. For without this, Brexit will fail.
Join our new commenting forum
Join thought-provoking conversations, follow other Independent readers and see their replies