Theresa May's 'no deal is better than a bad deal' Brexit logic could end up destroying the British economy
After Theresa May originally used the 'no deal' formulation in January, many pointed out its foolishness, its lack of realism. And she stopped using it for a time. So why is it now in the Conservative manifesto? Is it because she's afraid the hardliners in her party might topple her?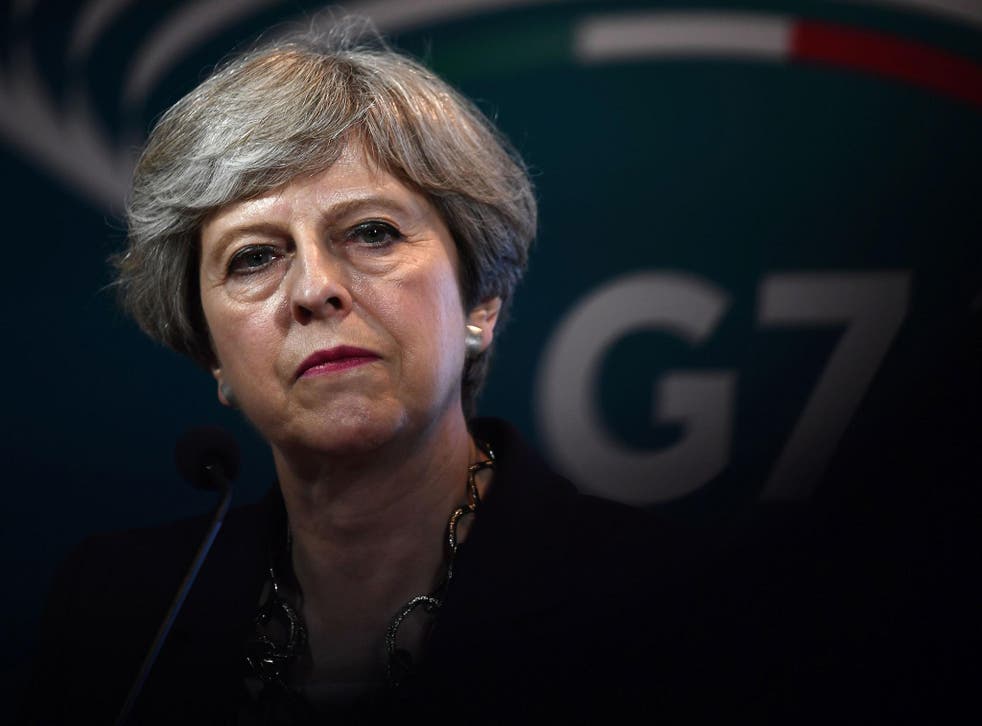 "No deal is better than a bad deal." Those fateful words made it into the Conservative manifesto, in relation to Brexit.
It sounds plausible, of course. And rather like the Leave campaign's "take back control" slogan, it rings true on an emotional level. Why on earth should we accept an insulting and punitive deal offered by Europe? Better, surely, to just walk away.
But it's a delusion; a perilous mis-framing of the situation Britain faces going into in these negotiations.
No deal might indeed be better than a bad deal if we were trying to negotiate a fresh trade arrangement with China or America, which, for example, involves us dismantling our product safety regulations or granting corporations unwarranted powers to veto legitimate political choices. We could walk away from that proposition having wasted time and energy in the negotiations but without additional harm.
But remember where we stand with the EU commercially. Like Siamese twins, we are deeply economically intertwined already. Half our exports go to the EU. Many major UK manufacturing firms, employing tens of thousands of people, have integrated supply chains across the European continent. We are part of a common regulatory framework. We are part of a customs union.
Theresa May dodges questions on NI, NHS funding, dementia tax and fuel allowance
All that means "no deal" is itself a "deal" of sorts. It would be a catastrophic settlement, in which we would rip ourselves out of the European economic body with no anaesthetic. It would be the ultimate bad deal. As the Centre for European Reform spelled out in a briefing paper last week, the consequences of leaving the EU single market and customs union in 2019 without a new trade deal, or at least a transitional trading arrangement giving us time to conclude such a deal, would be utterly disastrous.
More than half of the cars we export each year go to the EU. And all of these vehicles would instantly face a 10 per cent levy. All manufacturing exporters would likewise instantly be subject to intrusive customs checks. British-based airlines would not be able to fly to EU member states. British pharmaceuticals and chemicals firms would lose EU accreditation for all their continental sales. Credible independent forecasts put the damage from this kind of cliff-edge Brexit at between 2.6 per cent and 5.5 per cent of GDP, or between £50bn and £110bn, by 2020.
These points will be familiar to regular readers. But I make no apology for repeating them. For this cliff-edge Brexit is a far greater risk to the public's finances than any of the various hazards singled out by the Institute for Fiscal Studies in its audit of the three main parties' manifestos last week. And "no deal is better than a bad deal" is economic logic that presents far greater dangers to our living standards than policies on tuition fees, nationalisation, capping energy prices, funding social care, or any of the economic issues that have dominated this election campaign. It's senseless to discuss a party's economic and fiscal credibility without talking about its position on Brexit.
John Prescott's Theresa May impression as he calls the PM 'a fraud'
After Theresa May originally used the "no deal" formulation in her Lancaster House speech in January, many pointed out its foolishness, its lack of realism, for all the reasons outlined above. And she stopped using it for a time. So why is it back?
One interpretation is that this is a negotiating tactic from the Prime Minister. Economic game theory suggests that if you're not prepared to signal that you are prepared to walk away from the negotiating table, you reveal that you are the weaker party and can ultimately be rolled over.
But there's also a possibility that Theresa May and her team are actually describing their own circumstances, rather than those of the country, when they say no deal is better than a bad deal. It's distinctly possible that a mutually advantageous transitional post-Brexit trade arrangement, probably involving continued UK payments to the EU budget and freedom of movement for EU citizens, would be dismissed as a "bad deal" by the right-wing press and her hardline Brexiteer backbenchers. And they might well turn their guns on the Prime Minister if she signed up to it.
They could topple her, even if that transitional deal were firmly in the economic interests of the British public. That threat is obviously greater if her parliamentary majority, as seems increasingly possible, turns out to be relatively modest. And, for May, the prospect of such a backlash from her media allies and backbenchers might seem worse than the bad deal, even if she fully understands the economic consequences of no deal for the country.
As well as game theory, economists talk of the "principal-agent problem". This describes how agents can sometimes be incentivised to work in their own interests rather than the principals who commissioned them. May would be the agent and the British people the principal in these Brexit negotiations. We will need to watch very closely whose interests she is really serving.
Register for free to continue reading
Registration is a free and easy way to support our truly independent journalism
By registering, you will also enjoy limited access to Premium articles, exclusive newsletters, commenting, and virtual events with our leading journalists
Already have an account? sign in
Register for free to continue reading
Registration is a free and easy way to support our truly independent journalism
By registering, you will also enjoy limited access to Premium articles, exclusive newsletters, commenting, and virtual events with our leading journalists
Already have an account? sign in
Join our new commenting forum
Join thought-provoking conversations, follow other Independent readers and see their replies