There are five camps forming after Brexit – which one are you in?
There are the Triumphant Brexiteers, Worried Uncertains, Cautious Adaptors, Pro-European Refuseniks and then there's Theresa May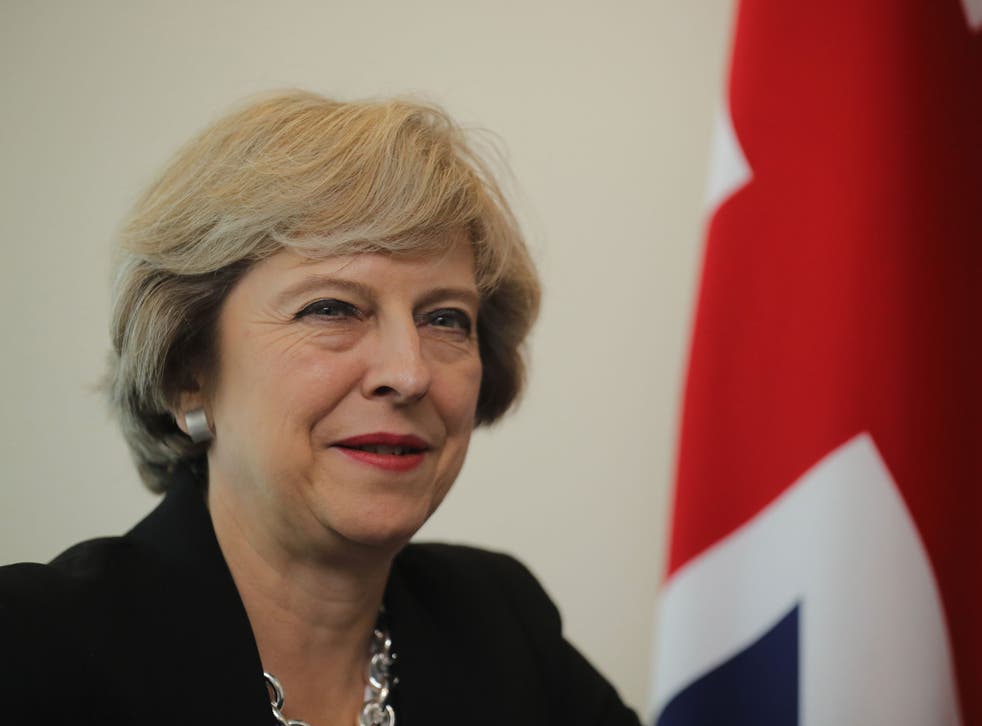 The injunction of previous British Prime Minister Herbert Asquith to "wait and see" applies more than ever three months after the vote on Brexit. Exactly what Brexit means is still as vague as during the referendum campaign, but in the meantime there are five clear camps emerging as we wait for Theresa May to trigger Article 50.
Triumphant Brexiteers
They have their cabinet ministers with John Redwood as their spokesman. He goes from seminar to seminar, comment page to comment page, urging an immediate repeal of the 1972 Act taking the UK into Europe. Outside the Tory Party, Ukip enjoys its last hurrah before their MEPs are abolished. The paradox for the triumphant Brexiteers is their insistence that Brexit was necessary to restore parliamentary control and their fear that if Parliament is allowed to vote on any aspect of Brexit the June majority may evaporate.
Worried Uncertains
A majority of Tory MPs and most of the cabinet were in the Remain camp. For 300 years the Tory Party has existed to preserve, protect and augment the wealth of the nation. Many Tory MPs are not convinced by the argument that cutting the UK adrift from Europe will lead to a new economic nirvana. The City and Confederation of British Industry are in this camp, but do not know how to change public opinion for a deal that satisfies their top priority – keeping full economic access to Europe. The Japanese government with its 15 page warning about what happens to Japanese investment in the event of Brexit has been much braver than the CityUK or British Bankers Association. Lobbying behind closed doors will not work until public opinion changes.
Theresa May tells UN the UK will not turn inwards after Brexit vote
Cautious Adaptors
They believe Brexit will happen and the 23 June vote is the last word. Therefore the pro-Europeans should adapt to this new reality. Their think-tanks are already producing papers outlining how the UK and the EU can have a post-Brexit relationship. They dismiss as empty wind the unambiguous statements coming out day-by-day from prime ministers across the Channel that automatic unfettered single market access ends if London decides to discriminate against their citizens by imposing visas, work or residence permits. Labour MPs like Stephen Kinnock and Chukka Umana are drifting into this camp as they argue in support of the limiting the rights of Europeans to come to Britain.
Pro-European Refuseniks
They do not consider that a vote of 37 per cent of the electorate in which 1.9 million young people and 2 million Brits living in Europe were denied a vote is the last word. Nor do they believe that a referendum won on the basis of the biggest lies ever told should not be matched by another vote once the full details of what will happen to Britain emerge. They are organising marches and seminars. They are asking hard questions about Northern Ireland and access to university funding. They have no political voice as yet but after the Corbyn excitement dies down they hope some major Labour and Liberal Democrat voices will emerge to say Britain does not have to go down the isolationist road.
Theresa May's Cabinet: Who's in – and who's out?

Show all 27
Theresa May
Camp five has only one inhabitant, the Prime Minister. She is the known unknown. She knows her party is weakened after the victory for Farage, Johnson, Redwood and Gove. But she also got to know her fellow European interior ministers over six years as Home Secretary. Their mutual commitment to EU cooperation in the fight against terrorism, tax evasion, trafficking and cyber-crime has been shattered. They and all EU prime ministers do not wish to reward Ukip. She has to get past her party conference and give time to the Three Brexiteers – Boris, David, and Liam – to prove that quitting the EU will deliver for Britain. If they cannot will she want to enter history as a Tory prime minister who reduced Britain's national wealth and global influence and standing?
Denis MacShane is the former Minister of Europe. His book Brexit: How Britain Left Europe is published this week by IB Tauris
Register for free to continue reading
Registration is a free and easy way to support our truly independent journalism
By registering, you will also enjoy limited access to Premium articles, exclusive newsletters, commenting, and virtual events with our leading journalists
Already have an account? sign in
Join our new commenting forum
Join thought-provoking conversations, follow other Independent readers and see their replies