Hilariously, Vote Leave's points-based immigration system would let record migrant numbers into the country
 An estimated 50 per cent of Syrian refugees are actually trained professionals. Surely that means half of Syria's three million refugees are just a simple English language test away from a one-way ticket to Britain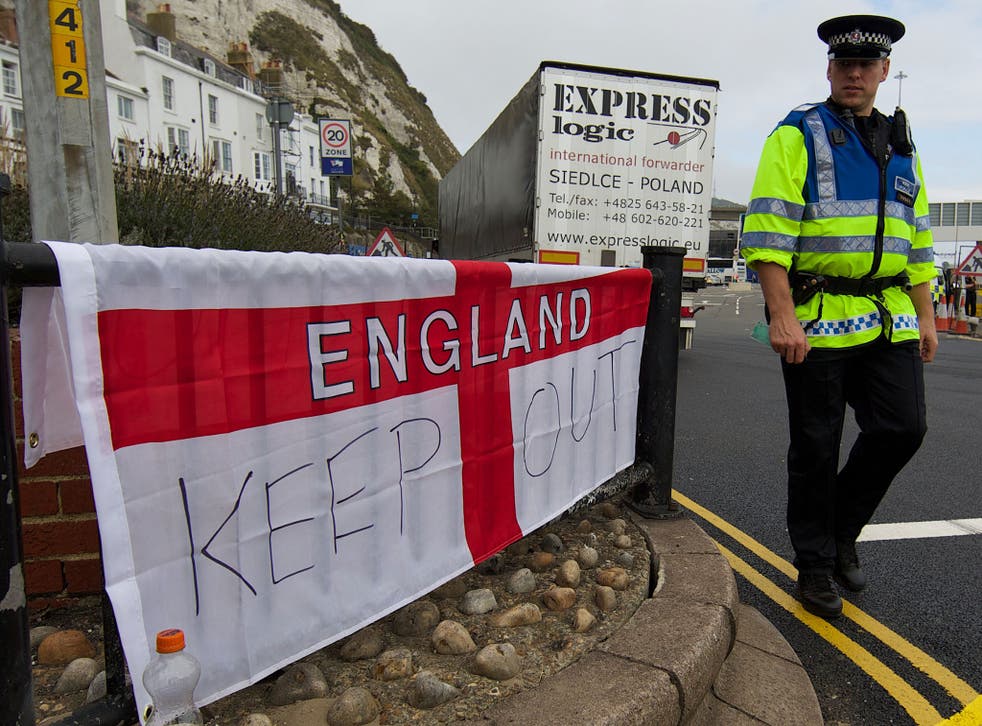 Boris Johnson's Brexiteer brigade has introduced its post-EU immigration policy. It's essentially a tarted-up version of the Aussie-style points-based system that Ukip was pushing last year, and would see all EU citizens stripped of their automatic right to live and work in the UK. Instead, the British people would get to pick and choose who's allowed to enter the country based on each individual's skills and qualifications.
Appearing on BBC Radio 4 Wednesday morning, Vote Leave co-chair Gisela Stuart pointed out the number of migrants allowed to enter the UK under this new plan would depend entirely on the needs of Britain's economy. For example, if the NHS were in need of more staff, migrants with medical training would be prioritised to plug those skills gaps.
OK, let's run with that for a minute.
Right now, 26 per cent of all NHS doctors are non-British. But more important still, there are literally tens of thousands of NHS posts that are going unfilled because recruiters can't find qualified, home-grown staff. We're currently about 30,000 doctors and nurses short of running an effective health service – and so recruiters are desperately seeking overseas assistance.
Number of child refugees crossing into Europe swells
We all know the NHS is one of Vote Leave's top concerns. So by implementing this fantastic new immigration system, their first order of business would obviously be to track down and import 30,000 new foreigners, right?
And that's just one industry. In order to stay competitive, British universities rely heavily on tuition fees from overseas students – and because higher education generates £73bn for the UK economy, it goes without saying our economy needs all the international students we can get our grubby little hands on. That's at least 260,000 more immigrants.
But we can't stop there. Loads of industries heavily rely on foreign workers – and let's not forget that two-thirds of migrants entering the UK on any given day are classed as trained professionals. We can safely assume they'll all pass Britain's new points-based system with flying colours.
In pictures: Refugees on the Greek island of Lesbos

Show all 12
Hmm. It looks like this immigration policy is starting to get out of control. But hey! At least a points-based system will keep all of those Mediterranean refugees out of Britain, right? Nope.
If anything, it could actually provide some of them with an easier path into the country. After all, an estimated 50 per cent of Syrian refugees are actually trained professionals. Surely that means half of Syria's three million refugees are just a simple English language test away from a one-way ticket to Britain.
Let's face it: Vote Leave's insinuation that a points-based system will somehow slash net migration is complete and utter nonsense. Immigrants are the lifeblood of Britain's biggest industries and most crucial public services. That means if Vote Leave wants to let migrants in the country based on our economic needs, we're going to need even more foreigners living and working in Britain than we've already got – and this is all assuming we aren't pushed into half a dozen new free movement deals with other EU countries as part of our 'lucrative' post-Brexit trade agreements.
Like it or not, immigration was the only was the only card Brexiteers had left – and Vote Leave has just torn that card up into a million teeny, tiny shreds.
Register for free to continue reading
Registration is a free and easy way to support our truly independent journalism
By registering, you will also enjoy limited access to Premium articles, exclusive newsletters, commenting, and virtual events with our leading journalists
Already have an account? sign in
Join our new commenting forum
Join thought-provoking conversations, follow other Independent readers and see their replies