All Brexiteers need to pull behind my vision of a low-regulation, Singapore-style UK. That's what will help Theresa May
The obvious criticism is that this vision is a myth or a Brexiteer's fantasy. That's something that I hear a lot. But that is why – as a unit – the Brexit camp must work together to put more meat on the bones of this vision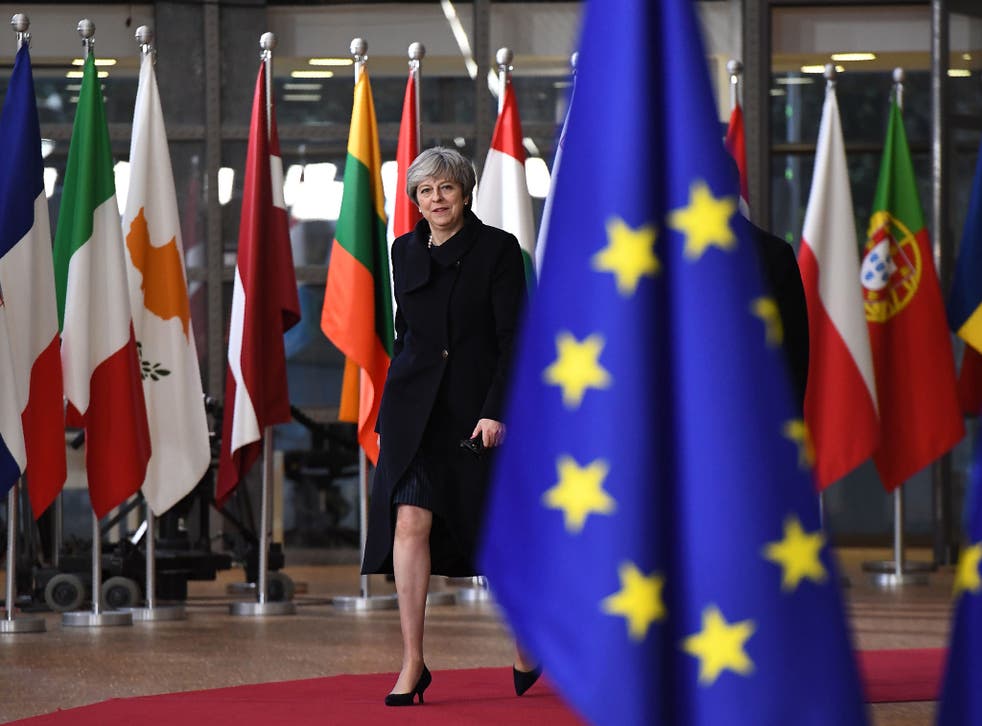 This weekend, the Government was criticised from all sides for not making its position on Brexit clear.
From the newspaper reports, it looks like the Government doesn't know what it's doing. The stories get more embarrassing by the day. I frankly put my head in my hands when I read Angela Merkel needling Theresa May at Davos. If true, how embarrassing.
In response, people have told the Prime Minister to get a grip. They have told her to whip her Cabinet into shape and decide a negotiating position for the country. I personally want the Government to be robust with Europe and drive a hard bargain. I want us to leave the single market and customs union.
But I have now come to realise that the Government's lack of decisiveness about the Brexit process is a symptom of something else and that lobbying the Prime Minister over and over again to leave the customs union might not give her the extra confidence that she needs.
Instead, the Prime Minister's inability to make a decision is symptomatic of the fact that the Government does not have a vision for the UK post-Brexit. In fact, I don't think it has a clear stated vision for the UK at all. Voters know that, of course, which is why they delivered her a shocking election result last year.
The upshot is that anyone passionate about getting a good Brexit result for the UK should refocus its efforts. We should not continue to tell the Government that the customs union or single market is a "red line". Instead, we need to focus on selling the Government on a vision for the post-Brexit UK. If we manage to persuade it that our vision is the right one, then the rest will naturally follow.
Anna Soubry calls on Theresa May to take back control from hard brexiteers who are 'not real Conservatives'
Here's the vision that I think Brexiteers should all collectively pull behind: an inclusive but highly competitive UK. On one hand, we should make sure that the UK is the most attractive place in the world to do business. That means we should use Brexit as an opportunity to strip back needless regulation that suffocates our industries, like those in financial services. In some sense, we can become the Singapore or Hong Kong of Europe, something that the EU is petrified of.
For example, the new MiFID II regulations that came into force last month needlessly apply to many smaller financial firms. We should strip back this regulation on firms that aren't doing business in Europe to ensure that companies in the UK can get ahead, and other companies are incentivised to open here. I think we'll see a flood of businesses wanting to open here, creating thousands – and even hundreds of thousands – of jobs.
We should also look carefully at industrial, energy and agricultural regulations, making sure that the UK has robust but simple laws which are easy to understand and apply, and do not tangle up business in onerous red tape. The Government could also announce its ambition to reform tax rates to make sure that the UK is as competitive as it can be. And we should consider abolishing local business rates for small high-street businesses, which could revitalise our local shopping areas.
On the other hand, we need to make sure that our country is inclusive. We need to welcome the best and brightest to the UK with a fair immigration policy, while also putting our own citizens first, which means investing in our public services to make sure that people can access affordable housing, a top-quality transport system, and an NHS which continues to beat the rest of the world. We should increase funding for student nurse training and tackle the consultant blockages that cause so many of our doctors to move abroad.
The fact is that if we sell the Government on this vision, the case for a clean Brexit will follow naturally. In order to strip back regulations, we will need to remove the UK from the yoke of the European Court of Justice, which means leaving the single market and customs union. In order to implement a controlled immigration system, we will have to do the same again.
UK news in pictures

Show all 50
Of course, the obvious criticism is that this vision is a myth or a Brexiteer's fantasy. That's something that I hear a lot. But that is why – as a unit – the Brexit camp must work together to put more meat on the bones of this vision. We need to agree on what the tax rates should be; we need to agree on what regulations should be stripped back, when and why; and we need to agree on what our immigration system should look like.
Ultimately though, we need to come up with credible economic figures for what these reforms will add to our economy. We need to calculate all the jobs and wealth that these reforms will create. If we do this, we won't need to keep shouting at the Prime Minister to pull us out of the customs union.
Instead, we can point at our vision and say: "Do you want this, or not?"
Steven Woolfe is an independent MEP who formerly stood for Ukip, and an English barrister
Join our new commenting forum
Join thought-provoking conversations, follow other Independent readers and see their replies