Forget about 'Quitaly' – Italy is now replacing Britain as the third most important EU power
The magical Germany-France-UK triangle, the alchemy that kept the EU alive for a long time. has vanished. Now Italy will play the role of European power broker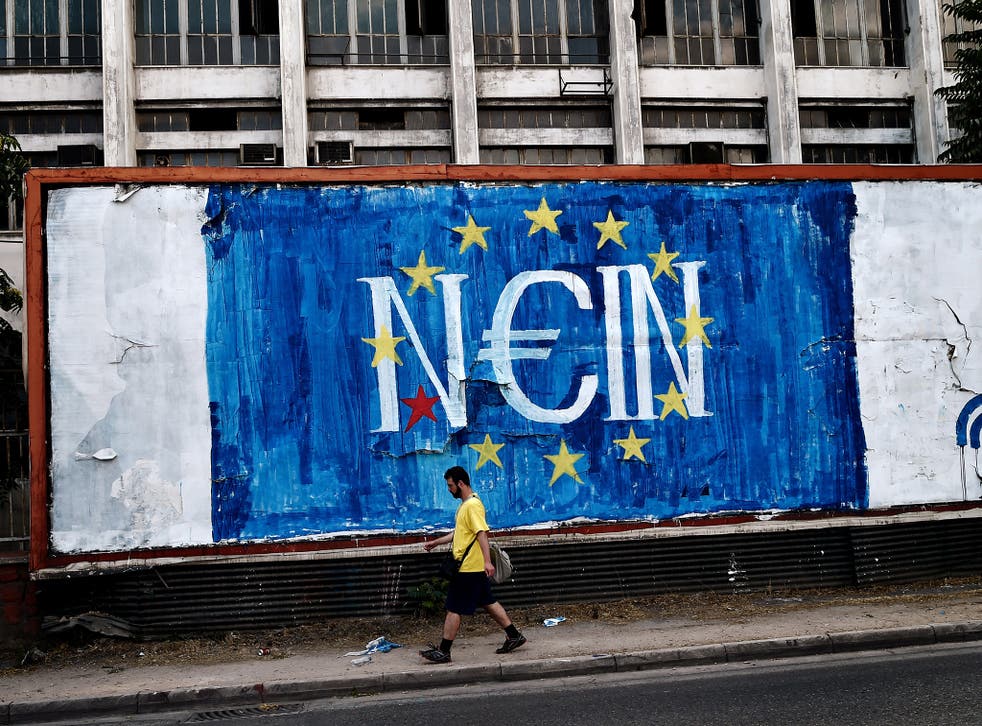 In the beginning, there was Brexit. And then there was Grexit, Frexit and Czexit – all coined with good reason. It's become a bit of a game to argue over which country will follow in the footsteps of Britain and be next to leave a union of nations perceived by many as intrusive, incompetent and bossy. And, inexplicably, the latest candidate is Italy – or, if you prefer, Quitaly.
The current anti-European Union feeling hasn't emerged out of sheer collective madness. There are many long-term problems, including fiscal rigidity and fiscal dumping, that Brussels never seems to find the time or willingness to tackle. This is to the detriment of a project led by founding father Jacques Delors as the launch pad of continuous pan-European prosperity based on a pact between public institutions, private sector enterprises and workers leading to decently paid work for everyone, plus time for family life.
Various decades down the line these ideals haven't materialised, apart from for a lucky few. So the EU has to change. But why do we have to quit it and throw it all away?
Many still think the EU project is worth having a go at; if nothing else, it is now virtually impossible to come out of it the shared arrangement without disastrous collateral damage. Italy, despite the rumours, has no intention of turning its back on Europe. In fact, it has among the most to gain from staying put.
For Italy, a founding member of the EU Italy (next year, the EU will celebrate the 70th year of its foundation in Rome, the city where the finalising papers were signed), the union has become part and parcel of the country's identity.
EU referendum - in pictures

Show all 18
Historically, Mediterranean peoples thought of 'Europe' as somewhere else – a morally decent place, within reach but always hard to get to. For Spaniards, Greeks and Portuguese – countries that suffered at the hand of obscurantist dictators – Europe meant Scandinavia, France, Holland and Germany. And Britain too. As an ideal, it represented hope, and for many, particularly the young and unfulfilled, it still does.
A united, functioning Europe may be an illusion but pursuing the dream of integration cannot make the situation worse.
That is why, as an Italian, I found it utterly amusing to see that the British press had invented the term "Quitaly" as the Italian equivalent of Brexit. After all, there is no such thing. Very few Italians want, or even countenance, leaving the EU.
True, the country's banks are in bad shape. Unemployment has been high for many years. Highly-skilled people often choose to move abroad for work.
Italy spends money to educate young people who then take their know-how and use it to benefit foreign nations. Italy's labour market cannot absorb them. The number of children per family has also dropped dramatically; it is immigration that keeps Italy demographically balanced enough to keep it functioning – and its pensioners know that.
We know that it's not all roses for Italy. "Quitaly" is being mooted as a result of its economic circumstances and following the pledge of the Five Star Movement (M5S) to come out of the euro. But that's not M5S policy anymore – too many Italians thought it was a daft approach to garner sufficient votes, and it was dropped.
Anti-European sentiment, if it was ever there in Italy, is certainly not widespread. In fact, Italians are now looking forward to replacing Britain as the third most influential country in the union.
Consider this: Germany needs France to prove that Berlin is not hegemonic and a bully. Paris has always known this and has exploited the situation too. Eventually London became a counterweight, used by the Germans used to warn the French to be less demanding with their requests on competition laws and fiscal rigueur. But now London has gone and the Germans have to put up with France's whims in the knowledge that Berlin can't be at the helm of Europe without Paris. It's also worth noting that France used to get the support of Britain and play that off against Germany, too.
The magical Germany-France-UK triangle – the alchemy that kept the EU alive for a long time – has vanished. What now?
Italy isn't exactly the UK – it is, undoubtedly, a less stable economy – but it desperately hopes it will gain more concessions from the EU (and blood-thirsty creditors) by becoming the new holder of the balance of European power. And it will probably get them.
Italy is a pillar of the EU. Finally, it's started to realise that it's punching well below its weight, and has been for some time. No longer: Brexit is Italy's much-awaited European catharsis.
Register for free to continue reading
Registration is a free and easy way to support our truly independent journalism
By registering, you will also enjoy limited access to Premium articles, exclusive newsletters, commenting, and virtual events with our leading journalists
Already have an account? sign in
Register for free to continue reading
Registration is a free and easy way to support our truly independent journalism
By registering, you will also enjoy limited access to Premium articles, exclusive newsletters, commenting, and virtual events with our leading journalists
Already have an account? sign in
Join our new commenting forum
Join thought-provoking conversations, follow other Independent readers and see their replies