25 years on, Generation Rent proves Bridget Jones didn't have it that bad after all
A 'spinster'? Oh the poor dear, in her glorious zone one property!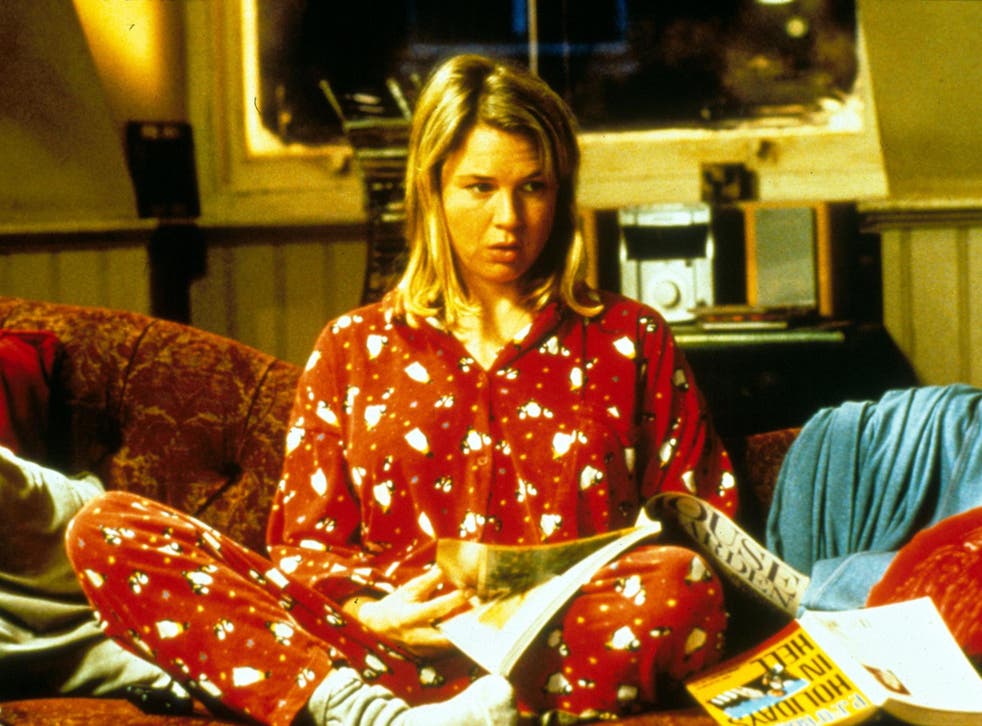 If the opening sequence of Bridget Jones's Diary is supposed to evoke sympathy for its titular heroine, it fails. Drunkenly lip-synching to Celine Dion's All By Myself beside a roaring fire, alone in her vast, open-plan flat in central London, Bridget is far from a pathetic "spinster" – she's living the dream.
Oh, to be "all by myself" in my own apartment in the heart of zone 1, drinking wine in a living room that hasn't been dubiously converted into yet another bedroom so the landlord can slap an extra £700 onto the rent each month! In her "Bridget Jones" column in The Independent 25 years ago, which served as the basis for the book and the films, I doubt author Helen Fielding had factored in a housing crisis to make her heroine a tad more grateful for her situation.
With slanted ceilings, cushy sofas and French windows that open out onto a balcony worthy of a Veronese villa, Bridget's home is cosy yet enviably spacious and, most importantly, it's entirely hers.
How different would the iconic blue soup scene with Mark Darcy have been were it to take place in a dingy galley kitchen, with the lovebirds interrupted mid-flirtation by the arrival of Bridget's temporary flatmate – sourced on spareroom.com – shuffling awkwardly to the fridge with a customary, "ooh, that smells good", before retreating to their room?
When I snuggle down to watch this film for the umpteenth time, it's not Colin Firth or Hugh Grant that I'm lusting after; instead, it's this Borough Market sanctum, estimated at an eye-watering £693,000 today.
I grew up on a diet of romantic comedies. However, while I quickly realised that monogamous romantic intimacy was not, in fact, the culmination of my life's achievement as a woman, it's only as I've attempted to move from rural Dorset to the Big Smoke that I understood these films don't just condition heteronormative relationship expectations; they propagate metropolitan fantasies of material wealth and comfort, too. In the golden era of the neo-traditional rom-com, which ran from 1989's When Harry Met Sally to the late Noughties, gorgeous urban real estate is as important a trope as meet cutes and token gay best friends.
For us "recessionals" – a generation that has risen from the aftermath of the 2008 crash only to plunge headfirst into the economic nadir of 2020 – these huge apartments capture the eye more than the (problematically straight, white) heartthrobs; whether it's Bridget's digs or Carrie Bradshaw's plush bachelorette pad on the Upper East Side. It's not that I expected to waltz into a home akin to Monica's 1,500sqft Greenwich apartment in Friends straight after graduating; however, set exclusively and unselfconsciously in environments of urban privilege, these films and TV programmes did nothing to prepare me for the flat-hopping marathon that befalls "generation rent".
As a struggling writer in her early twenties, my jealousy towards Bridget's flat is even more pronounced given that she segues almost effortlessly from a job in publishing to working full-time in TV news (along with a pungent dose of pre-MeToo workplace harassment from her pervy future boss, it has to be said). Indeed, the fabulous, false promise of a creative career and cushty inner-city lifestyle is pervasive across the rom-com genre. Our protagonists work in bookshops Notting Hill style or write for glossy mags à la Jenna in 13 Going on 30 and Sex and the City's Carrie.
These are, of course, all industries that have taken a hit in recent years; digitalisation extinguished the print media money of the 1990s and early 2000s, while the arts sphere continues to suffer from government cuts and the impact of Covid-19. In today's job market, The Devil Wears Prada's Andy certainly wouldn't quit her coveted role at Runway, however brutal her boss, and Andie in How to Lose a Guy in 10 Days would hold onto her weekly "How To" column in Composure as if her life depended on it. (For these fictitious journos, minimum-wage internships and an exhausting array of side hustles to make rent are nowhere to be seen.)
My love affair with rom-com real estate also extends beyond the genre. It fuels my addiction to Netflix's Selling Sunset, a reality show that offers such an irresistible feast of LA house porn that I often flirt with the idea of giving up the journo gig, whipping out my bodycon skirt from 2011, perfecting my "Let's make a more aggressive offer", and chasing after those £75,000 realtor commissions. This longing to own a home is why the "Renovation Porn" trend has exploded on social media.
I reel in disgust as tone-deaf influencers give YouTube tours of their newly refurbished mansions during a housing crisis, yet I can't seem to look away. So profound is my longing for the metropolitan comforts of rom-coms that I immerse myself in Nineties and Noughties "nostalgia accounts" on Instagram, absorbing the fashion of an ostensibly more hopeful time. The fact that the rom-com genre began to decline in the sobering aftermath of the 2008 economic crisis speaks volumes about its optimistic projection of cosmopolitan affluence.
Of course, Hollywood glamorises everything, and I'm aware that my spectacles are completely slathered in rose-coloured tint – I'm largely yearning for the aesthetics of an era during which I was still at primary school and have no real conception of. Nevertheless, for me, the real romance of these films lies in the domestic retreats of their creative heroines.
So Bridget Jones is not so tragic after all. Rather than being single, it is her ability to get wine-drunk in her beautiful zone 1 property that has inspired millions of women like me.
Register for free to continue reading
Registration is a free and easy way to support our truly independent journalism
By registering, you will also enjoy limited access to Premium articles, exclusive newsletters, commenting, and virtual events with our leading journalists
Already have an account? sign in
Register for free to continue reading
Registration is a free and easy way to support our truly independent journalism
By registering, you will also enjoy limited access to Premium articles, exclusive newsletters, commenting, and virtual events with our leading journalists
Already have an account? sign in
Join our new commenting forum
Join thought-provoking conversations, follow other Independent readers and see their replies