People of colour are often written out of history, but period dramas can provoke important conversations
It is refreshing to see diverse actors being cast in historical dramas like Bridgeton and Mary Queen of Scots, accuracy is not always as important as representation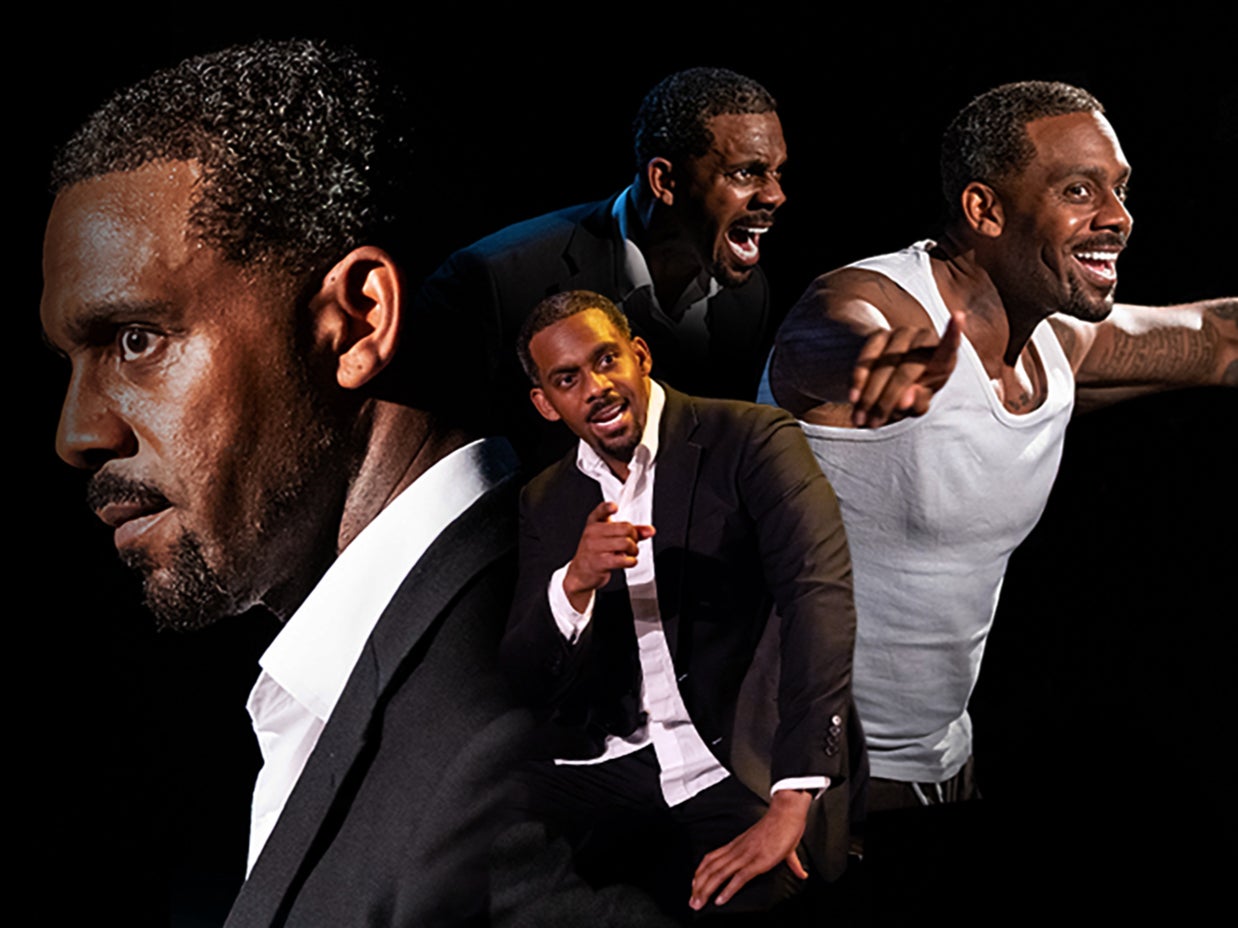 The interpretation of history in dramatisations has always been passionately debated. From Shakespeare through to the present day, liberties have been taken with factual events to make the stories more entertaining, but is it right? Does historical fiction have a duty to be factually accurate?
It's a question I found myself tackling a lot while writing my latest play Typical, starring Richard Blackwood. I wanted to create a piece about Black man who is just a man when he is in the comfort of his home, but as he leaves, he must navigate through society's ideas and prejudices about what it means to be Black.
I felt this concept had huge parallels with former British Army paratrooper Christopher Alder's final 24 hours before he died in police custody, in 1998. This would work as a great jumping-off point for my story and could double up as an opportunity to shed light on Alder's for a new generation.
The main issue I faced was the lack of information about his life. From the variety of press clippings and news reports I gathered very little information – he was an ex-paratrooper who fought for his country in the Falklands War, lived in Hull and had two sons, that was all I knew. It amazed me that the man involved in such a huge civil rights case could be almost entirely left out of history.
We are seeing more people of colour cast in historical dramas, from the cast of Bridgeton to Gemma Chan who plays white noblewoman Bess of Hardwick in Mary Queen of Scots and Dev Patel cast as David Copperfield in The Personal History of David Copperfield. It is refreshing to see our nation's diverse communities partaking in a history they have often heard so much about, but have often been left out of.
In Typical I merge these two worlds, the fictional and the real. Christopher Alder was a real man, a Black man who was as much part of British history as anyone else, only his personal story was never told. This is where my interpretation was needed, and the significance of my protagonist is bigger than the play.
Read more:
I wanted to create a four-dimensional Black man, not one who was reported and whose essence we never knew. I wanted to add him to history, and show how significant his life is 20 years later. How the situation around his death resonates with the UK's diverse communities today. I needed a protagonist that felt like an "everyman", something seldom seen in Black male protagonists. It was imperative to make the audience feel like they knew him, so that by the end of the play it would feel as though we had all lost him.
The term "poetic licence" is often used as a dirty word among critics, an excuse for minimal research, or for writers to insert their own personal message in a way that subverts factual events. But how do you prevent yourself from falling down that rabbit hole when portraying a character of colour? I wanted to write something that felt respectful to Alder's family, highlighting their continued fight for justice, while I creating a complex piece of art that prompts conversations.
I was adamant that I couldn't go ahead with anything until I had spoken to Alder's sister Janet. We got along right away, and she was overwhelmed by how passionate I was to get this right. Janet told me "Christopher would light up a room and had a great sense of humour". This was some of the missing information I needed. Something that would help create a fictional version of her brother, a man who was relatable, complex and human.
My play might not be 100 per cent accurate, but it focuses on the emotional truths provided by Alder's family. We can't ever know what our characters may or may not be thinking from moment to moment, but Janet gave me license in undocumented areas when using a historical period as a backdrop for a wider story that needed to be told.
This is something echoed by Sue Deeks, former head of BBC programme acquisition in 2011. "All historical fiction has a primary duty to engage the audience with a compelling narrative whilst not distorting historical truth. The very best historical drama will inspire the audience to investigate the fact behind the fiction."
Does historical fiction have a duty to be factually accurate? No. Drama can shed a light on something happening in the present by using historical events, the bigger question is: why is this story being told?
Ryan Calais Cameron is a playwright, his play Typical is a stage play and film, inspired by the true-life events of British ex-serviceman Christopher Alder. It is available with Soho Theatre On Demand.
Join our commenting forum
Join thought-provoking conversations, follow other Independent readers and see their replies