If a city as green as Bristol will struggle to meet emissions targets, how can the the rest of the country?
Bristol lacks crucial powers and has to rely on much goodwill, luck and voluntary compliance to address some of its biggest carbon emission problems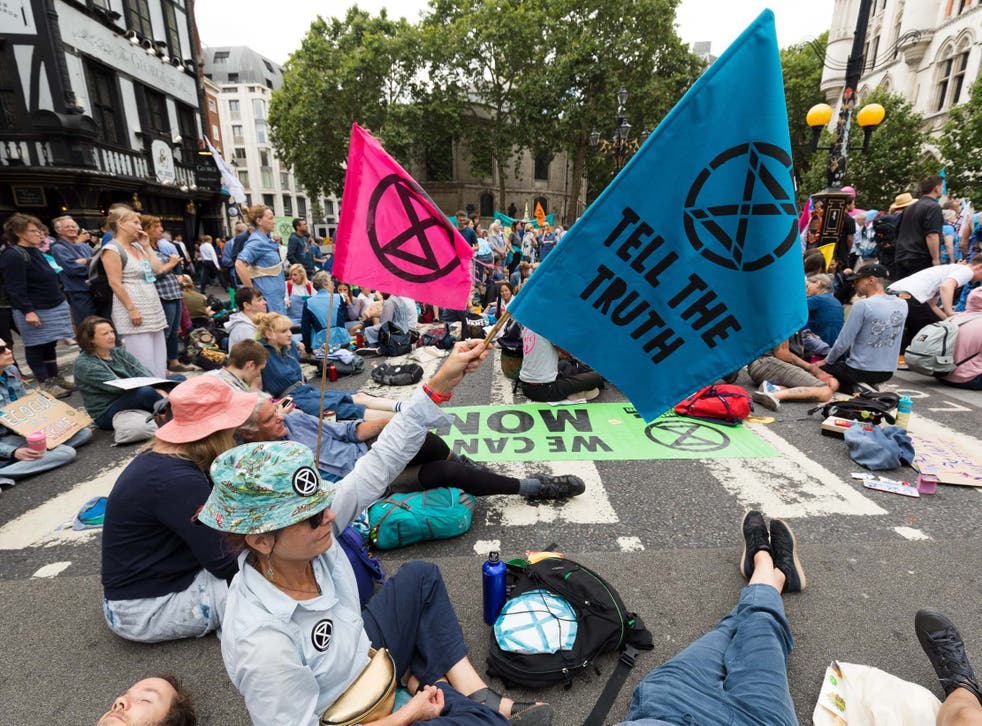 At last, Britain's cities appear to have their first climate repair manual. And although the ink is barely dry, we already need a few more chapters.
While five cities – London, Leeds, Glasgow, Cardiff and Bristol – have witnessed another week of gridlock from thousands of Extinction Rebellion climate protestors, a first pioneering plan has been unveiled by one mayor who is charged with attempting to steer 13 others away from climate disaster.
There is already dissent about what is enough, on this 32-page net-zero blueprint, unveiled by Bristol mayor Marvin Rees on Tuesday. All eyes are on Bristol because what happens here has ramifications everywhere, with Rees and his team now leading a consortium of British cities on climate action.
The climate emergency declaration idea was born in Britain's greenest city. The historic first motion was initiated by Bristol Green Councillor Carla Denyer, who declared we cannot wait for central government to act – cities must lead. Cue her initiative being copied by more than 400 local authorities and parliaments. Those first politicians and officials have spent eight months wrestling with the previously unachievable, the mayor has been criticised and praised, and has begged his city not to use his promise as a stick to beat him with.
But campaigners have already complained he doesn't go far enough, and to some extent they have a point – the ideas seem largely regurgitated from older ones, and any city's powers and budget remain cripplingly limited. The problem is, Bristol is leading a blindfolded egg and spoon race. It has scraped together a £250,000 emergency budget, and like all the other cities it will have to invent its own direction, lacks crucial powers and has to rely on much goodwill, luck and voluntary compliance to address some of its biggest carbon emission problems. There is no jurisdiction over local businesses or residents to audit or regulate their carbon emissions.
Fighting climate change with trees: The facts

Show all 6
The mayor's new One City climate board is a voluntary quango steered mostly by corporate, CEO types. Calls by Extinction Rebellion to instead introduce a more representative Citizen's Assembly were declined, although parliament will host several of these in the autumn. An Extinction Rebellion spokesperson said: "There is little chance of boards recommending anything outside 'business as usual' and even less chance of the radical changes needed being acted on. It's time for the people to have their say in creating the radical changes needed."
Rees has set his council on a 2025 net zero carbon target and a 2030 zero city-wide target, and has a raft of measures – some strong, some not going far enough. But so far he and a collective of cities – Birmingham, Bristol, Cardiff, Glasgow, Leeds, Liverpool, Manchester, Newcastle, Nottingham and Sheffield Leeds, Belfast and Edinburgh – are facing not help, but a hindrance, from government. For example, the report criticises the government for cutting the solar panel feed-in-tariff.
Carla Denyer said she was frustrated the report was "still a plan to produce a plan", saying: "We need rapid and ambitious action, and unfortunately there isn't enough of that... At a national level, parliament needs to follow up on its climate emergency declaration and give us the powers and funds we sorely need."
The 13 cities plan to join together to demand more action from government – and rightly so. The Green Finance Task Force has advised £2.2bn of public funding should be invested in the UK net zero goal. Bristol says it needs at least £154m a year of that, creating 12,000 jobs and ultimately saving people £300m a year on their energy bills. Meanwhile the government has been accused of a "Dad's Army approach".
The Bristol net zero plan includes investment in supporting green transitions for the poorest residents in social housing. But of course, this group already has the lowest carbon footprints and this misses a significant target: the richest carbon-guzzling 10 per cent with their high consumption, frequent flying and big shiny cars. They use four times more carbon than the poorest, according to Bristol's Centre For Sustainable Energy.
Further, Bristol's report highlights that an estimated 60 per cent of it greenhouse gas emissions are from goods imported beyond the city, something councils have little if any control over. Either we adopt the mantra of buying local or we are largely dumping our carbon overseas.
On such points, our City mayors are stuck with voluntary compliance, which campaigners fear will halt behaviour change. Stronger, wider-reaching solutions would need laws, generous government resources, massive investment and subsidies for renewable energy and innovation funding, major public transport investment, bigger carbon capture initiatives, smarter thinking on flood defences, mitigating human health impacts of urban overheating, reviving healthier ecosystems with more resilience, to increase the chances that our fragile waterways, soils, crops, habitats and wildlife have better chances of withstanding a more extreme climate. And we need to address unsustainably high meat consumption, with animal agriculture being one of the most significant sources of greenhouse gas emissions.
David Attenborough says he is 'sorry' that there are people in power in USA and Australia who still deny climate change
And further, sadly overlooked by the UK cities climate emergency targets due to limited powers, is one of the weightier impacts city dwellers have on the planet, namely what's in that shopping trolley. Our dependence on carbon-intensive, unsustainable, monster supermarkets drives carbon-heavy food distribution, declines in rural economies, and impacts negatively on our environment, using intensive farming methods that weaken ecosystem health and wipe out wildlife.
Rees has also been accused of hypocrisy over supporting Bristol Airport expansion after declaring a climate emergency. He is insisting airport expansion is necessary to fund a new public transport system, but research by Carbon Brief found airport growth to be incompatible with meeting climate emergency targets, a message endorsed by climate strikers, Extinction Rebellion and other campaign groups.
Bristol has set up the biggest ever council-led energy investment programme in the UK – the City Leap Energy Partnership. It hopes to attract up to £1bn in investment into low carbon energy projects such as district heating, renewable energy, smart energy, electric vehicles, energy efficient refurbishments. Huge investments such as this are needed in low carbon technologies and infrastructure, with the UK Climate Change Committee having said current levels of investment are much too low.
A big cheer to Bristol and other councils for leading this urgent race for our planet, from the bottom up, but now let's stop hanging around at the starting blocks, knock down the hurdles and see a sprint.
Join our new commenting forum
Join thought-provoking conversations, follow other Independent readers and see their replies