The UN has no right to lecture the UK on poverty. Haven't they seen Benefits Street? They all have flat screen TVs
The government's response to the UN isn't all that different from that of the ranting, red-faced bore who's had one too many real ales under a picture of Margaret Thatcher at a party watering hole and has given up on The Daily Telegraph crossword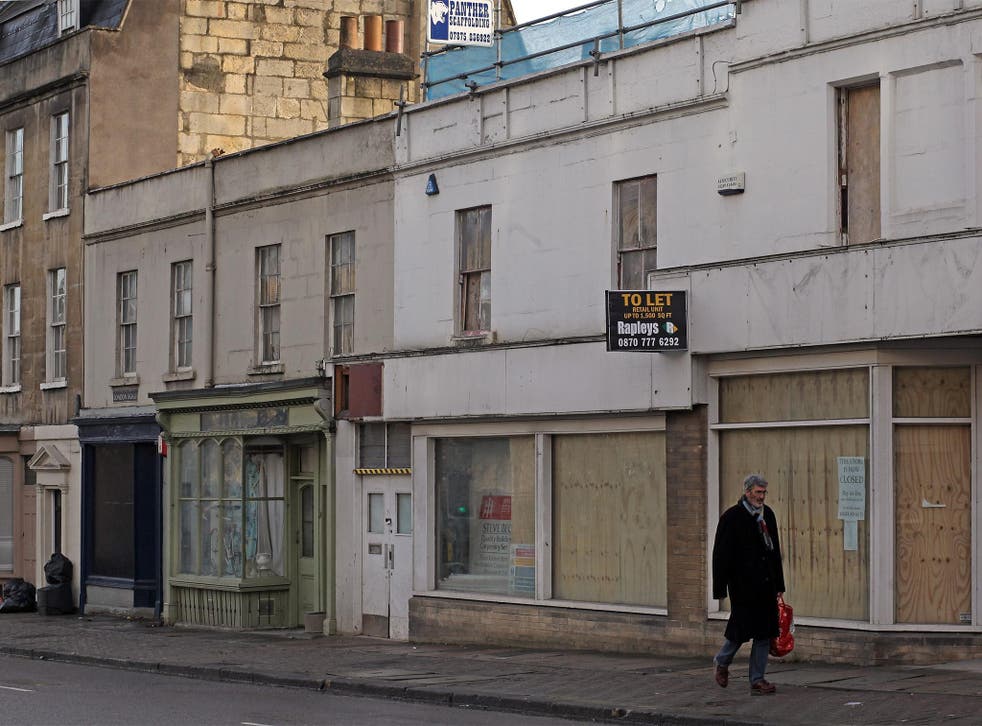 The bally UN! How dare they come over here and lecture us about poverty.
Haven't they heard of Africa? Nobody blasted dies of hunger here. Did you not see that reality TV thing my children were watching about life on benefits? They've all got flat screen TVs and Sky boxes!
Tell me that's an unfair characterisation of the reaction down the local Conservative club to the news that a senior UN investigator is arriving to probe the impact of Tory austerity policies in Britain, the first such visit to a European country in more than five years, and I'll call you a liar.
Here's the official government response: "Household incomes have never been higher and there are one million fewer people living in absolute poverty than in 2010, including 300,000 children. Poverty rates are falling while the employment rate is increasing which is really encouraging, and we're committed to ensuring that every child gets the very best chances in life."
It's richly ironic to see this government pointing to statistics in an attempt to prove a point when it either ignores, or seeks to counter, anything which proves that quitting the EU is a bad idea, and that leaving has already damaged our economy and made us poorer.
But let's put that, and the fact that official figures show that real incomes have only just started to nudge ahead of inflation after nearly a full year of falls, to one side.
The government's response isn't really all that different from that of the red-faced bore who's had one too many real ales, sitting under the picture of Margaret Thatcher at a party watering hole and indulging in a rant, having finally given up on The Daily Telegraph crossword.
It blithely ignores what independent bodies such as the Resolution Foundation have been saying; namely that however you cut the cloth, the introduction of universal credit, Iain Duncan-Smith's cruel kick in the teeth to the poor, is set to result in poverty rising, due to it being less generous than the tax credit system it replaces and because of the way it is administered.
It also takes no account of what another independent body, the Joseph Rowntree Foundation, said last year when it released a report that said that Britain's record on tackling poverty has reached a turning point. It stated that nearly 400,000 more children and 300,000 more pensioners were living in poverty when compared to five years ago, with the blame placed squarely on austerity and benefit cuts.
Spring Statement: 'Austerity was a political choice, not an economic necessity,' says McDonnell
Small wonder that, following a visit to the borough of Knowsley in the Northwest to look at the impact of austerity, the New York Times opined that Britain is starting to look more like America than it does the rest of Europe. And not in a good way.
That analysis is borne out by figures from The Trussell Trust, which campaigns against UK hunger. That's right, UK hunger. Because that sort of poverty, the sort that sees children going to school with empty bellies like they do in parts of the developing world, does exist in Britain. And it is increasing. And the people suffering from it don't have Sky boxes.
Between 1 April 2017 and 31 March 2018, the Trust's food bank network distributed 1,332,952 three-day emergency food parcels to people in crisis, a shocking 13 per cent increase on the previous year.
Nearly half a million of them went to children. And the rate of increase is accelerating. The previous financial year saw a 6.6 per cent increase food bank in use.
Jacob Rees-Mogg, the high priest of callous Toryism, once said he found food banks "rather uplifting".
There's nothing uplifting about British children having to seek emergency food supplies from what are typically described as "aid agencies" in news reports about the developing world.
It is a national disgrace. It shames us all.
Here again, Duncan-Smith's universal credit rears its ugly head. In areas of the country where it has been fully rolled out for at least a year, research from The Trust shows that local food bank use has increased by 52 per cent in the following 12 months.
The lengthy wait for a first payment, poor administration, and the way the system builds debt into people's lives by offering loans that are often paid back at high rates, are all having a serious and negative impact.
Universal credit is not just a kick in the teeth. It is a kick in people's hungry stomachs.
Austerity, universal credit; they are, as Labour's John McDonnell has said, deliberate policy choices. So I imagine Professor Philip Alston, the UN's special rapporteur on human rights and extreme poverty, will find ample material for a report. Whether it will do any good is an open question.
When a UN audit of the UK's compliance with its Convention on the Rights of Persons with Disabilities accused the government of trampling on our rights, it claimed disabled people have it great here, while its friends attacked the work of the UN team.
That team, for the record, took evidence from disabled people and bodies such as Disability Rights UK (DRUK), which represent us. And believe me, DRUK knows what it's talking about. The UN ultimately produced a report that offers an accurate, and disturbing, picture of disabled life in Britain.
I await Professor Alston's findings with interest. I fear, however, that this wretched government's response to anything he finds out will be of a broadly similar tenor.
Register for free to continue reading
Registration is a free and easy way to support our truly independent journalism
By registering, you will also enjoy limited access to Premium articles, exclusive newsletters, commenting, and virtual events with our leading journalists
Already have an account? sign in
Register for free to continue reading
Registration is a free and easy way to support our truly independent journalism
By registering, you will also enjoy limited access to Premium articles, exclusive newsletters, commenting, and virtual events with our leading journalists
Already have an account? sign in
Join our new commenting forum
Join thought-provoking conversations, follow other Independent readers and see their replies