Understanding how Britain really thinks about race is vital to tackling racism
New research shows the public holds contradictory views on 'race' and racism, which is deeply problematic when campaigning for change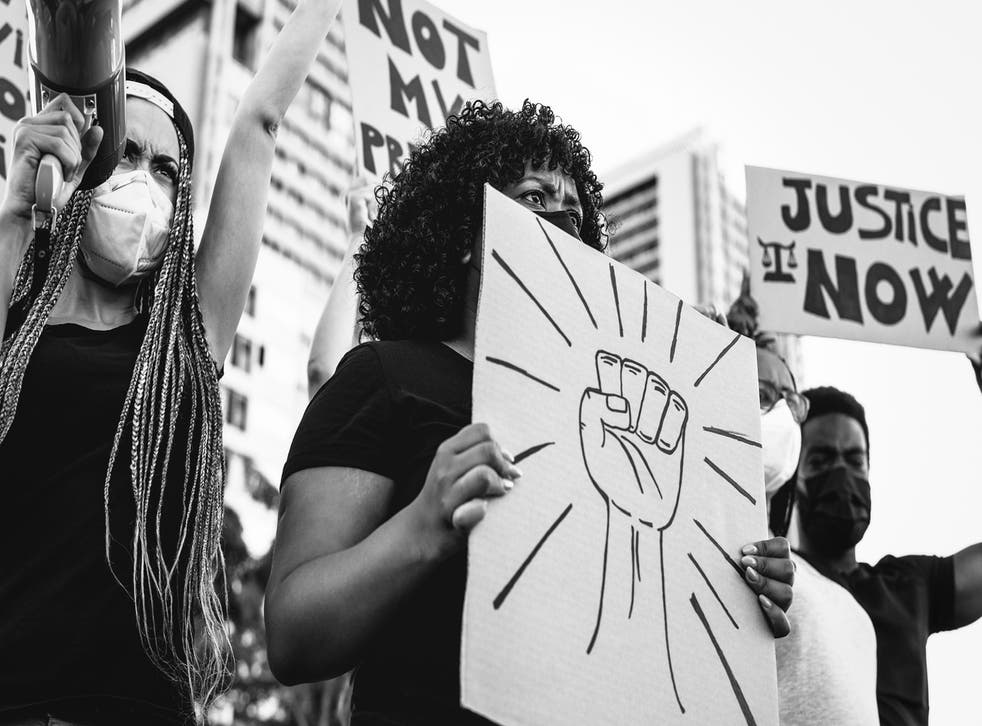 The year 2020, with the killing of George Floyd and the disproportionate effects of Covid-19 on ethnic minorities, has underlined just how deadly and damaging racism can be.
After such a year, and the mass Black Lives Matter mobilisations that seemed to reflect public feeling, you might expect a new level of public understanding of racism and commitment to racial justice. 
Over the summer, Reframing Race commissioned ICM to undertake new research on public thinking on racism and the appetite for meaningful change. The research, based on in-depth discussions with members of the public from different backgrounds across England, provides vital insights into what the public thinks about 'race' and, also, why they think as they do. 
The true picture is, however, more complicated.
The research shows that, on racism, the public is in two minds.
On the one hand, the weight of public thinking coalesces around a number of important ideas. These are that: racism matters; it is learned and normalised in everyday life and that institutions, such as employers, play a part in enacting racism. On balance, public thinking points to formal education in school as an important setting for ending racism and there is broad agreement that individuals, institutions and the state all have a responsibility to act.
On the other hand, the research findings show hesitancy among the public when it comes to tackling racism. For example, while racism is considered a problem, a significant line in public thinking pits anti-racism against other equalities issues, such as poverty, and considers these other problems more pressing. Another strong thread is the belief that this country is on the path to progress. After all, we don't engage in slavery anymore and the feeling is that our "race problem" is much smaller than that of the United States.
The research also reveals that although members of the public largely avoid explicitly saying that one "race" is better than another, a key strand of public thinking accepts that there are coherent genetic differences between "races" and that these can explain people's physical and even intellectual capabilities.
In other words, there is a strong attachment to the logic of racial hierarchy; that racial categories help to explain people's characteristics, propensities and pathologies. As one research participant put it: "There must be something. Certain racial backgrounds are better at things like running."
Finally, in public thinking there is an idea that fear of the unknown and of difference is part of human nature; that it has always been and is always likely to be.
What this means for anti-racism campaigners is that, among the public, race-based antagonism and racism is seen as understandable.
In contrast, campaigners think of racism as systemic, or the result of a web of reinforcing laws, institutions, customs and ideas. By extension, this means wholesale dismantling of one system and replacing it with another one. But, as things stand, there is little wider buy-in to this project because it is hardly on the public's radar that racism is designed into our systems.
This research avoids the closed, quick-fire categories more typical of opinion polling and as a result its findings tend to be complex and blurry rather than neat and tidy.
It highlights how an individual can hold multiple, inconsistent, even contradictory ideas simultaneously, and the same is true across public thinking as a whole. For example, the idea that racism is instinctive and inevitable can co-exist with the thought that, as a society, we are making progress on racism and evolving away from our base instincts.
This is the messy backdrop against which campaigners for racial justice do their work.
Using this new knowledge about public thinking, we are working with campaigners to develop more effective stories, metaphors and language to make systemic racism more vivid and widely understood, and to draw attention and energy to the task of designing racism out of our society.
There is much work to do so that a critical mass of the public is single-minded on the need to end racism. The insights into public thinking are essential to progress our collective conversation on "race" and racism and move the public and decision-makers towards real commitment to racial justice.
Effective communication, alongside research, organising and activism that we have already seen in response to the wreckage of 2020, will make a difference.
Dr Sanjiv Lingayah is a founder and programme lead of Reframing Race – a partnership between the Runnymede Trust and Voice4Change England. The Common ground / contested space: Public and campaigner thinking about racism report is available now
Register for free to continue reading
Registration is a free and easy way to support our truly independent journalism
By registering, you will also enjoy limited access to Premium articles, exclusive newsletters, commenting, and virtual events with our leading journalists
Already have an account? sign in
Register for free to continue reading
Registration is a free and easy way to support our truly independent journalism
By registering, you will also enjoy limited access to Premium articles, exclusive newsletters, commenting, and virtual events with our leading journalists
Already have an account? sign in
Join our new commenting forum
Join thought-provoking conversations, follow other Independent readers and see their replies