The British Army recruiting foreign fighters is the final irony of the anti-immigrant Brexit era
We know from the NHS that Britain can't do without medical immigration. And we now know the same is true of our army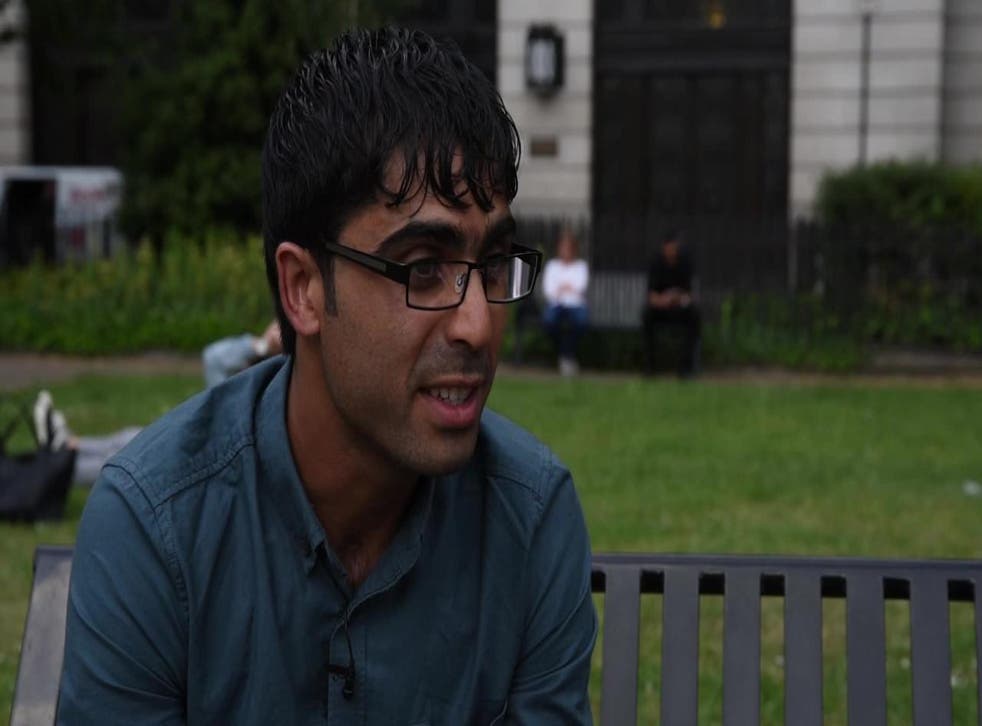 Brits, it seems, don't want to fight.
Such is the recruitment crisis in the UK's armed forces that rules are being changed to allow Commonwealth citizens who have never lived in this country to join up. It is hoped they will help make up the current shortfall of 8,200 personnel. The recent announcement that women will be allowed to serve in combat roles should improve matters too.
The apparently desperate state of Britain's armed services has led military top brass to express concern that the nation is inadequately equipped to deal with the global demands placed on it. A report by the National Audit Office earlier in the year noted that the RAF has been carrying out more missions than for a quarter of a century, while in 2016-17 the UK's military was involved in more than 25 operations around the world.
An inability to recruit sufficient personnel from the usual pools might lead to questions about whether Britain should stop trying to overreach itself. It is a middle-sized country which faces no obvious danger of all-out war, with a population which is generally suspicious of overseas interventions. Yes, there are threats of course; but do we really need to maintain a standing army of 150,000 people, plus another 80,000 or so reservists?
That isn't how army chiefs think, however. They will have been cheered by the extra cash promised them by the chancellor of the exchequer in his Budget last month; and a little rule shifting might enable them to get the rank and file back up to full strength in double-quick time. Sure enough, one imagines that opening up recruitment opportunities to millions of men and women from the Commonwealth ought to do the trick.
Still, the move comes at an interesting moment, as Britain prepares to depart the EU and with immigration still towards the top of the political agenda. For those who rail against the government for failing to limit migration, the idea that we are looking outside the UK for our army, navy and air force recruits will surely stick in the craw.
Afghan interpreter for British Army Hafizzulah Husseinkhel granted right to remain after two year wait
Indeed, that it should be the armed services which are looking to foreigners for salvation is perhaps a final irony for our Brexit age, given that pride in "our boys" (and nostalgia for the past achievements of Britain's military) often seems to go hand in hand both with antagonism towards the EU and despair at the consequences of immigration.
Of course, it has been pointed out many times that the British army – and its sister services, the royal navy and the royal air force – have frequently relied on non-native personnel in times of need. Sepoys fought for the British East India Company; 30,000 Hessians were recruited to fight for Britain during the American War of Independence; Poles, New Zealanders and many others gave valiant service during the Battle of Britain; and the Gurkhas have long been a mainstay of Britain's armed resources. What's more, in recent decades, the UK military has regularly employed private contractors from all over the place to maintain vehicles, build infrastructure and to provide security away from the immediate battlefield. Foreign fighters – or mercenaries if you prefer – are hardly a new phenomenon.
Nevertheless, that Britain is no longer able to fulfil its recruitment needs for the regular forces is symbolic of the country's situation. With an ageing population – and, it should be said, relatively high employment levels – a career in the military is an attractive option for fewer people than it was in the past. Controversy over the UK's involvement in recent conflicts in the Middle East may have made some potential recruits think twice too.
Support free-thinking journalism and attend Independent events
We know from the example of the NHS that we cannot do without immigration: we do not produce enough trained staff and we offer inadequate incentives for a career in medicine. Moves to open army recruitment to Commonwealth nationals shows that the same is now true of our military. And that situation is absolutely fine for anyone who accepts and embraces the idea of Britain as a welcoming part of a globalised society and economy. The trouble is that many people in this country still, despite all the evidence, want to ignore the reality of the present and instead hark back to an imagined past.
Register for free to continue reading
Registration is a free and easy way to support our truly independent journalism
By registering, you will also enjoy limited access to Premium articles, exclusive newsletters, commenting, and virtual events with our leading journalists
Already have an account? sign in
Join our new commenting forum
Join thought-provoking conversations, follow other Independent readers and see their replies