Growing up in a Muslim community, our families were told how to vote. Now I'm crowdfunding an election war chest to change that
In a largely post-ideological age, it's not about apples versus oranges. It's about supporting the good apples, and the good oranges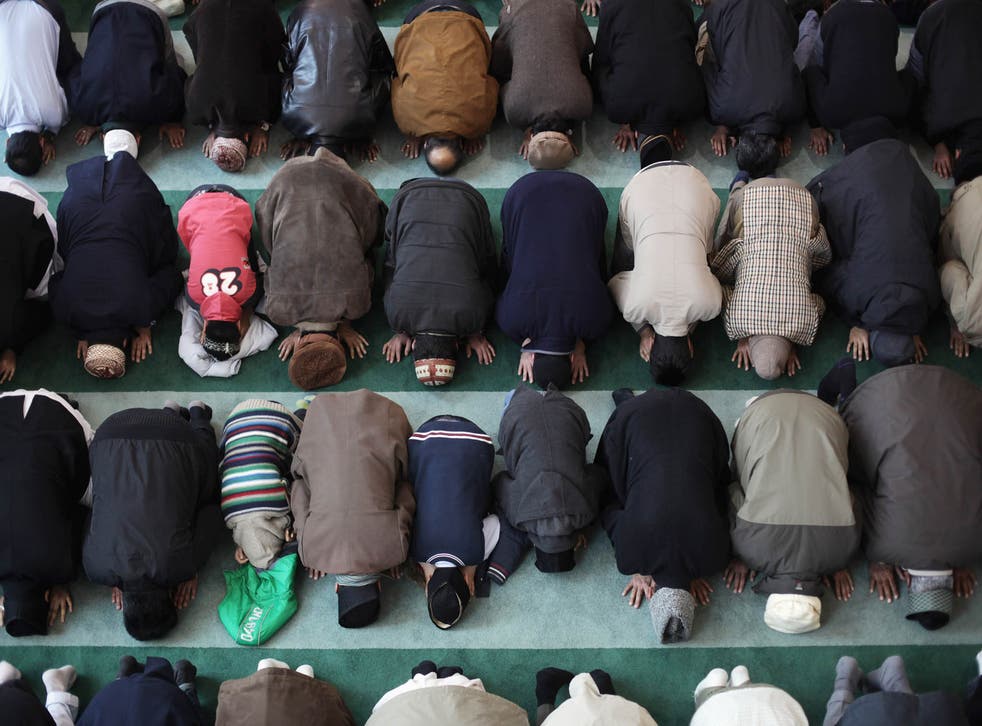 Growing up in East London in the 1990s, I remember two Muslim attitudes to British elections. The ultra conservatives and borderline extremists told Muslims to sit out the vote entirely, equally suspicious of all the parties. They refused to endorse the grubby reality of "man made law", preferring to close their eyes and fantasise about a divine utopia. The second option was to vote en masse according to the recommendation of the local community leader or oldest uncle. Sometimes they were so helpful as to even fill out your grandma's postal ballot for her. Both choices left the regular British Muslim completely cut off from our elected representatives.
That's why, this time, I wanted to offer something different. I'm crowdfunding a British Muslim election war chest, and so far we've decided to make donations to Stephen Timms (Labour), Andrew Stephenson (Conservative) and Tom Brake (Liberal Democrat).
What do these three candidates have in common? Firstly, they can win in their constituencies. General elections are too important for dreamy idealism or votes of conscience – just ask the Americans who voted for Jill Stein and helped President Trump win. Secondly – and most importantly – they have been committed (through actions, not words, and before we mentioned making a donation) to the values of fair play, give and take, shared conversations and debate.
General Election polls and projections: May 12
Those aren't just Muslim issues, of course; they can't be, because Muslim issues are necessary societal issues. Islamophobia, anti-Semitism, homophobia, classism, sexism, ageism are all different sides of the same coin. If Muslims must be victims, we should remind ourselves that we are not the only ones.
Supporting candidates from different political parties in a general election for a common cause has upset some of my party political friends. But I have seen a lot of overlap – in policies I love, and the ideas I hate – between candidates of different parties. In a largely post-ideological age, it's not about apples versus oranges. It's about supporting the good apples, and the good oranges.
Ideology and idealism are luxuries that British Muslims cannot afford. I don't care whether you read Hayek or Marx, I care whether you believe in equality and tolerance. I don't mind what colour your rosette is, I mind whether you let my mum wear a hijab at work. This isn't about party politics. It's about us having a part to play in politics.
If it was up to me, money and politics would never mix. But as long as they do crowdfunding campaigns like this can open things up.
We are backing candidates based on their track records. We don't want anyone to change their views in return for a cheque, we just want to let the average guy in the pub or shisha cafe have the same direct support of a candidate that business groups or lobbyists do. We just want to democratise the money flow. To democratise democracy. We're only accepting money from individuals who are British citizens, and 100 per cent of the donations will go directly to candidates and their campaigns, selected by our cross-party team. Our list of donors are available for regulators to examine, and how much we give, and to whom, will be posted live online.
UK General Election 2017

Show all 47
Our initial fundraising target is painfully modest - £30,000. I know that I won't change the world with that. I might not even sway a single constituency. But this, and similar campaigns are about starting something. They are about planting a seed that allows regular people to support the candidates they trust with more than a retweet.
And it's about British Muslims moving away from the old story we told ourselves about how we can only be victims, about how the cards are stacked against us. It's time to deal from the pack.
Because it might be 'man made law', but we can ensure it's made by good, principled men and women. Now that is a divine utopia worth working for.
Muddassar Ahmed is chair of Forum for Change, a British think tank working on issues of inclusion and diversity. Follow him on Twitter: @unitascomms
Register for free to continue reading
Registration is a free and easy way to support our truly independent journalism
By registering, you will also enjoy limited access to Premium articles, exclusive newsletters, commenting, and virtual events with our leading journalists
Already have an account? sign in
Register for free to continue reading
Registration is a free and easy way to support our truly independent journalism
By registering, you will also enjoy limited access to Premium articles, exclusive newsletters, commenting, and virtual events with our leading journalists
Already have an account? sign in
Join our new commenting forum
Join thought-provoking conversations, follow other Independent readers and see their replies