Brussels shows that we need to be more connected to Europe, not less
London, with its expertise in fighting terror should naturally take the lead in the EU on making sure all 28 member states can fight terror like the British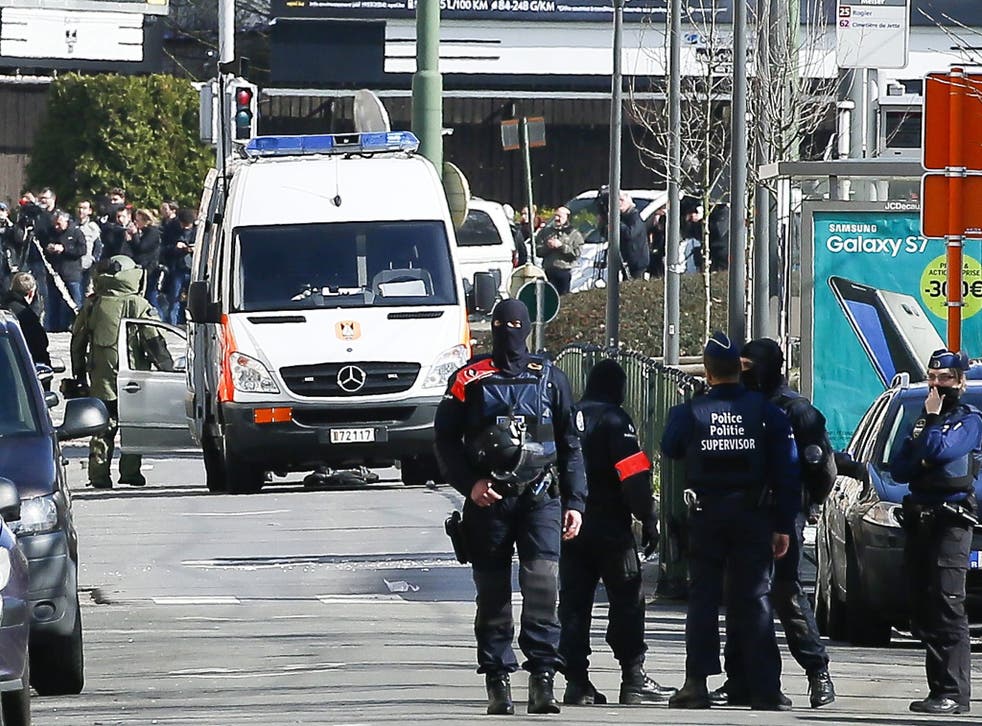 Ignore the Brexiteers. The bungling of the Belgian police in Brussels makes a simple case – we need more Europe, not less. This may seem hard to grasp at first, because Belgium's security forces have performed hopelessly against the Jihadi underground. Handling suspects? A screw up. One was caught only to be released after an hour. Handling fear? An even bigger screw up. The army has been called in-and-out, placing Brussels under a paranoid, and after the attackers struck, some say ultimately pointless, lockdown.
So, the overall verdict? The Belgian state is failing to fight terror. More Europe, not less, is what Belgium now needs. What should be done? Britain, France and Germany's top cops need to be on the ground in Brussels. There needs to be an empowered EU anti-terror taskforce up and running. But the problem goes much, much deeper. Belgium's security forces clearly need an overhaul: Britain, France and Germany need to start working through the EU itself to bring all EU member states' security services up to scratch. There needs to be an EU-wide review investigating what anti-terror gaps need to be plugged in every member state. Yes, that means more EU interfering and more EU standards – to make us safer.
As for Brussels itself? The EU's de-facto capital needs a single, coordinated police force. Right now it has six of them, something that only makes sense in answering to the country's complex linguistic federalism, between French-speaking and Flemish-speaking communities. This dysfunction is one of the reasons the Belgian state has had to call out its army during the capital's emergency. These six forces need to be scrapped and quickly replaced with a united Brussels police force, possibly run by the EU itself.
Brexiteers fail to see that problems like the Brussels Jihadi underground where why the EU was invented – so EU states can interfere in one another's affairs for mutual benefit. When one weak EU police force can let terrorists slip through, the answer is to help beef them up to our top standards, not walk away.
London, with its expertise in fighting terror should naturally take the lead in the EU on making sure all 28 member states can fight terror like the British, and not the Belgians. But it says something about the sorry state of Britain's political debate today that this seems like a laughable proposal.
Britain's narrow minded politicians, so used to bashing Europe, have been quicker to suggest leaving the EU over the heightened security threat, than taking leadership inside it's institutions to make us safer. Britain's failure of leadership in Europe is not only a failure of British ambition and British imagination. It's a failure to fight terror to the best of our ability: using the EU's continent-wide structure sitting right there, waiting to be shaped by us. This is a shame – because what Belgium needs right now is some British meddling.
Register for free to continue reading
Registration is a free and easy way to support our truly independent journalism
By registering, you will also enjoy limited access to Premium articles, exclusive newsletters, commenting, and virtual events with our leading journalists
Already have an account? sign in
Register for free to continue reading
Registration is a free and easy way to support our truly independent journalism
By registering, you will also enjoy limited access to Premium articles, exclusive newsletters, commenting, and virtual events with our leading journalists
Already have an account? sign in
Join our new commenting forum
Join thought-provoking conversations, follow other Independent readers and see their replies