Bryan Cranston, saying we should find compassion for Harvey Weinstein and Kevin Spacey makes you part of the problem
I'm not ashamed to say that I do hope people like Weinstein and Spacey fail, for some very important reasons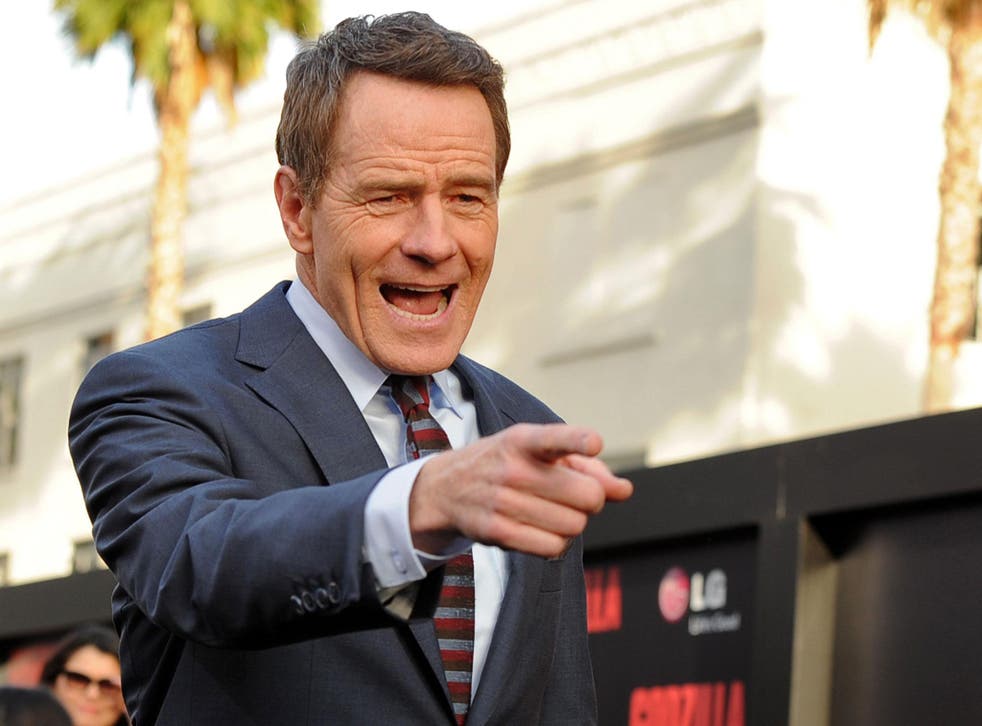 There are now more than 100 allegations of sexual harassment and assault against Harvey Weinstein, who is currently cowering in a rehab clinic, seeking absolution from his sins under the guise of treatment for sex addiction. Kevin Spacey has joined him; oh, to be a fly on the wall of that plush rehab lounge as they discuss what's become of them.
Louis CK has confessed to masturbating in front of women after a decade of calling them liars, and countless other men are finally seeing the consequences for abhorrent behaviour that has for far too long gone unchecked and unpunished.
Enter into this tempestuous fray, inexplicably, the Breaking Bad actor Bryan Cranston. Here is his baffling plea that we find compassion for Hollywood abusers like Weinstein and Spacey, as said to the BBC: "It would take time, it would take a society to forgive them, and it would take tremendous contrition on their part. And a knowingness that they have a deeply rooted psychological and emotional problem and it takes years to mend that. If they were to show us that they put the work in and are truly sorry and making amends, and not defending their actions but asking for forgiveness, then maybe down the road there is room for that, maybe so. Then it would be up to us, to determine case by case whether or not this person deserves a second chance. I think in the face of it, we should let that open."
"We shouldn't close it off and say: 'To hell with him, rot, and go away from us for the rest of your life.' Let's not do that, let's be bigger than that. Let's leave it open for the few who can make it through that gauntlet of trouble, and who have reclaimed their life and their dignity and respect for others. Maybe it's possible. It would be egotistical for anyone to say, 'I hope he fails.' To that person, I would say, 'F**k you. Why would you want that? So you can be right?'"
Frankly, I'll take the "f**k you" from Cranston. I do hope that men like Weinstein and Spacey fail; not in their healing or their personal reckoning so much as in their careers.
Bryan Cranston on redemption for Weinstein: It would take acknowledgement that he has deeply rooted problems
I am powerfully sceptical that going to rehab for a couple of months will cure these men of their alleged sex addiction (not least because "sex addiction" is more often than not used a sinister but convenient scapegoat for a man who simply cannot stop himself from attacking other human beings).
While I do not know them personally, and count myself lucky for that, their conspicuous lack of contrition and compassion for their victims suggests to me that they are incapable of the sort of transformation required to make them decent human beings.
If the allegations are true, then these are violent, arrogant men with only the flimsiest of commitments to even earn our forgiveness. They have finally seen economic consequences for their alleged actions, in the curtailing of their lucrative professional commitments, and I would prefer that they did not make any sort of comeback whatsoever.
Perhaps, if this is not too wild an idea, we could support the artistic output of some of their victims instead; people who've been silenced or restricted by the trauma of what happened.
We live in a world where it's acceptable that Mel Gibson – a man who threatened his ex and her child with a gun, a man who told a woman she "deserved it" if she was "raped by a gang of n******" because of what she chooses to wear – is cast in a high-profile children's movie. We live in a world that routinely forgives powerful men and forgets their sins in favour of their money-making creative contributions to society. We live in a world, basically, that consistently prizes male power over female safety.
Harvey Weinstein: his accusers

Show all 42
Has that world changed enough, post-Weinstein, to keep men like Spacey and Weinstein out of Hollywood for the rest of their lives? Do we care enough about their victims to banish them for good, to refuse them the forgiveness they assume they deserve based purely gender and status-fuelled entitlement? Have we created enough momentum with the #MeToo movement to fully commit to our damning of the men who destroy women's safety and perpetuate rape culture?
Time will tell. Perhaps Louis CK will wait out the controversy and return with a stand-up special in a year's time, complete with his trademark masturbation jokes. Maybe Kevin Spacey's character on House of Cards won't be killed off, but temporarily written out while he seeks absolution in rehab. With any luck on his part, Harvey Weinstein could live to finance another film, wearing his infamous dressing gown all the while.
Abusers in positions of power do what they do because they believe they are invincible. They attack, harass and abuse women and men because they know they can get away with it.
It's our job to prove them wrong.
Register for free to continue reading
Registration is a free and easy way to support our truly independent journalism
By registering, you will also enjoy limited access to Premium articles, exclusive newsletters, commenting, and virtual events with our leading journalists
Already have an account? sign in
Join our new commenting forum
Join thought-provoking conversations, follow other Independent readers and see their replies