I'm a young Tory activist – and the Budget proved exactly why young people don't vote for the Conservatives
While many of the policy announcements will ultimately help young people in some way, it almost feels as if it were by side effect as opposed to design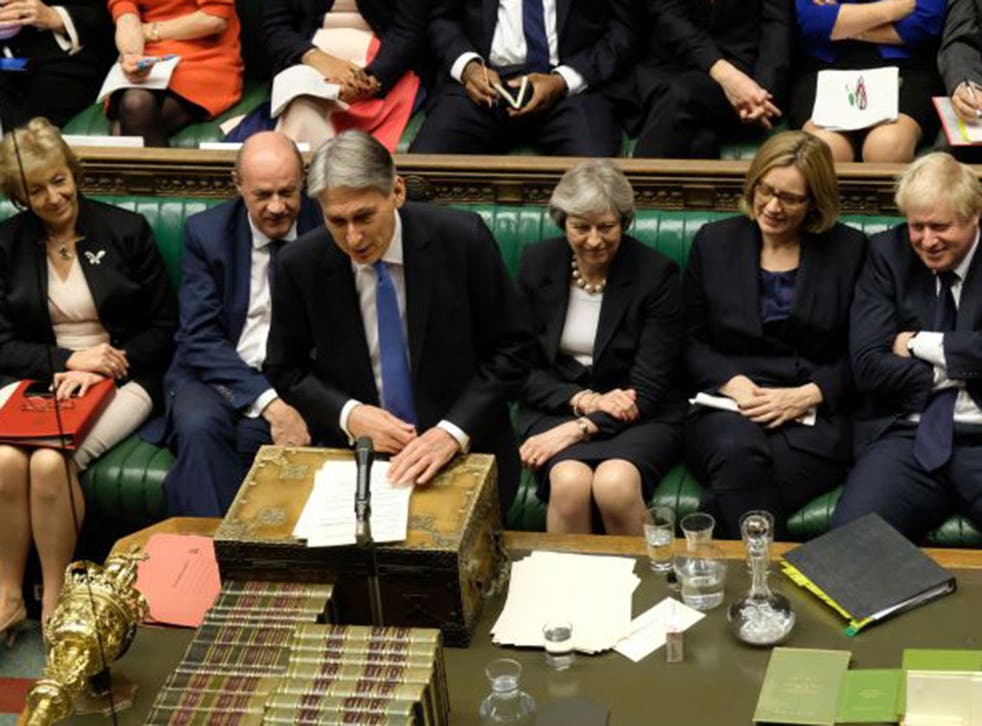 In the build up to this Budget, many people on all sides of the political spectrum were sceptical that Philip Hammond would still be in a job by the end of the week; this budget was largely dubbed to be Spreadsheet Phil's "last chance". Many people, including myself, were expecting a glum outlook, with little on offer except more of the same and ultimately another significant blow to the Government.
What I saw instead was far more positive than I expected. Instead of seeing a 40 minute long resignation speech from Philip Hammond I saw some true conservative values coming to the fore once again – something that has been long overdue. Scrapping stamp duty for first time buyers, freezing fuel, air passenger and alcohol duty, and raising the tax-free allowances are exactly the kind of policies that the Chancellor needed to get out there in order to revitalise many disheartened Conservatives.
What Hammond has still failed to achieve is to offer anything tangible to the youth. While many of the policy announcements will ultimately help young people in some way, it almost feels as if it were by side effect as opposed to design.
UK news in pictures

Show all 50
Scrapping stamp duty is great but when you are 18 working a minimum wage job (and being paid less than your older peers) then buying a house seems like such a distant and unlikely prospect. It would be hard for any young person to look at that policy and think "Old Phil is really looking out for me with that one."
Over the last couple of months I was hopeful that the Conservatives would finally wake up to what they needed to offer young people after the thrashing we received in the general election. We have seen a number of youth organisations emerge – John Redwood's "Tory Glastonbury" brought hundreds of young activists together and the new MP for Mansfield, Ben Bradley, has established a Young Conservative Caucus within the Parliamentary Party. Hammond even held meetings with MPs to specifically ask them what he should offer young people.
I sincerely hope that a new railcard for people aged 26-30 was not the only suggestion that he received, because if it was the youth vote is clearly going to be lost for a generation. One has to question the Chancellor's judgement if he thought that a piece of plastic would be sufficient to win back lost trust. Once again the Conservatives have failed to communicate anything tangible and I imagine many younger voters will still feel abandoned.
The Government needs to bring about some major changes to the way the young in this country experience life: low wages, high living costs and a perceived "university debt" cause untold misery for young people, and it is time for the Government to tackle those areas more directly.
Budget 2017: What you need to know
We need to standardise the minimum wage across the age groups; I am 23 and I have a mortgage, a wife and will probably have children before I am 25, yet under current legislation I am not entitled to the same minimum wage as a 25-year-old that still lives at home with their parents, nor am I entitled to any benefits beyond JSA. Social housing specifically reserved for young people would help massively with high living costs and tuition fees need to be overhauled entirely into a true graduate tax instead of the "faux-loan" that currently exists.
If we were to standardise tuition fees across the board, change the name on the invoice from "Student A" to "Department of Education" and then apply a 9 per cent Graduate Tax on all graduates, the overbearing feeling of debt would be eradicated in an instance.
If the Conservative Party is ever going to win back their younger voters and motivate more young people to engage in politics, then they need to look at these core issues facing young people every day. For a generation, young people have felt abandoned and in the 2017 general election Jeremy Corbyn offered them hope – but he didn't sell them policy; he effectively told young people that he hears their concerns and will help them.
This Budget has demonstrated that we do have a Government with the drive and the ambition to make peoples' lives better – but it has also demonstrated that the Conservative Party is still struggling to understand people from my generation, and the only way they will begin to understand is if the grey old men relinquish some of their power and hand it back to the grassroots.
Sam Ancliff is the Campaigns Director for Activate
Register for free to continue reading
Registration is a free and easy way to support our truly independent journalism
By registering, you will also enjoy limited access to Premium articles, exclusive newsletters, commenting, and virtual events with our leading journalists
Already have an account? sign in
Register for free to continue reading
Registration is a free and easy way to support our truly independent journalism
By registering, you will also enjoy limited access to Premium articles, exclusive newsletters, commenting, and virtual events with our leading journalists
Already have an account? sign in
Join our new commenting forum
Join thought-provoking conversations, follow other Independent readers and see their replies