The Independent's journalism is supported by our readers. When you purchase through links on our site, we may earn commission.
Caitlyn Jenner doesn't regret voting Trump and everyone's surprised because they forgot you can be transgender and rich
The right has long delighted in minority group 'infighting' – remember Marine Le Pen won over a quarter of LGBT French voters by claiming that Islam is against gay rights. But with a general election coming up, the left needs to be stronger than ever in recognising intersectionality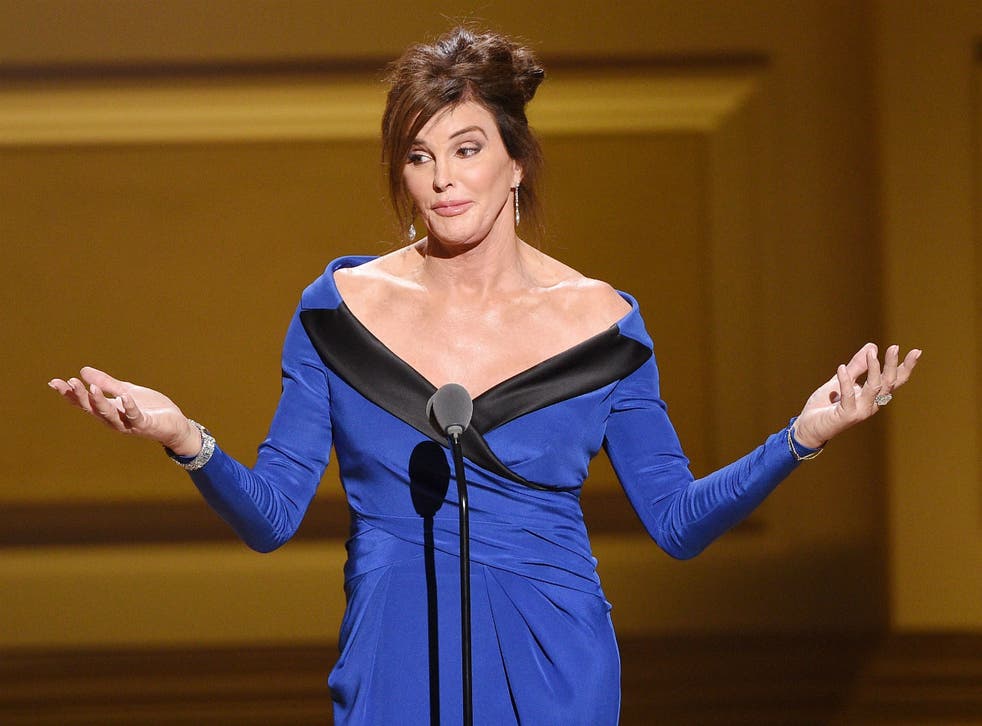 Caitlyn Jenner appeared on TV this week to say that even though he "kind of disappointed" her on LGBT issues, it was "not a mistake" to vote for Donald Trump. Many have assumed that she speaks for all in the community; in reality, she is simply speaking from her enormous social and economic privilege. It seems to me that her voting Republican was much more about protecting the interests of the extremely wealthy than extending and protecting the rights of transgender people. But when others from the LGBT community challenge Jenner – such as when Ellen DeGeneres took her to task about her historical opposition to gay marriage – it's seen as "needless infighting".
Of course, infighting between minority groups has always been of great benefit to the right. Such conflicts create an atmosphere in which conservative ideologies prosper. And the right has tried particularly hard over the last two years to make this happen: Marine Le Pen dresses up extreme immigration policies as being progressive on gay rights by claiming to be protecting Western liberalism from Islamic fundamentalism. Le Pen – who, lest we forget, is anti-gay marriage – still managed to gain a quarter of Paris' gay voters after positioning herself this way. Why, exactly, is an oppressed social group seemingly voting against the interests of another?
Well, the right has capitalised on the fears of minority voters. As an LGBTQ+ person, one inherits a deeply internalised fear of rejection – and the far right know how to manipulate this. One way they do is this is by posing an "either/or" situation: you're either gay or you're Muslim; you're either black or you're trans; you're either disabled or female.
The best way the left can combat this is by making intersectional voices - whose interests align across "conflicting" social groups, like people who are both gay and Muslim – much more visible.
Caitlyn Jenner speaks out on Trump failing to protect LGBT people 'this is a disaster'
I recently spoke to 27-year-old poet and journalist Laala Kashef Alghata, who explained how her queer Muslim identity has been savaged by the rhetoric of the right. She said, "I am comfortable and happy in all the identities I inhabit: a feminist, liberal, bisexual, practicing Muslim and woman of colour. I often pass as straight, not because I am femme, but because my hijab supposedly ends any discussion of my sexuality. If I could, I would scream this: people are not only what you imagine them to be." This flies in the face of the rhetoric put about by politicians like Geert Wilders, who wants us to believe that "the freedom that gay people should have — to kiss each other, to marry, to have children — is exactly what Islam is fighting against.
To counter separatism, activists on the ground are demonstrating what a politics of intersectionality can achieve. An inspiring example is the group Lesbians and Gays Support the Migrants. Their name is a reference to the Lesbians and Gays support the Miners coalition of the Eighties, when a London LGBTQ+ collective supported a Welsh mining town in an intersectional effort against Thatcherism.
In their manifesto, Lesbians and Gays Support the Migrants say: "We refuse to allow our sexualities to be used as weapons of border enforcement. As a community with a history of oppression by the UK state and media, we must stand in unqualified solidarity with those migrants currently facing persecution." And this they did, when 14 heroic activists stopped a mass deportation charter flight to Nigeria and Ghana from Stansted, publicly exposing Home Office barbarism in the process.
Intersectional activism was a similarly potent response to Trump's executive orders. His open-armed invitation to the UK was met with force outside Downing Street in January, the energy of which was harnessed into the UK Stop Trump coalition. Its current co-ordinator, Samir Dathi, tells me that in addition "to organising one of the largest demonstrations in British history" against Trump's October visit, they also "want to build the broadest possible coalition of progressive organisations and individuals to reverse the rising tide of bigotry and hate, both at home and abroad."
UK General Election 2017

Show all 47
So what future vision of Britain – a Britain that is at present so divided – can Labour offer for the 8th of June? It's no longer enough to be a party that merely opposes austerity, injustice, and racism. This "anti-politics" has been losing minority voters to the right. In resistance, the left must have a positive political project. A movement that is not only against prejudice. But a movement that is pro-diversity.
Over the next seven weeks, Labour needs to seduce the nation into a utopic vision of a Britain that thrives off diversity. Labour's campaign with The Independent to promote the benefits of migration – a positive response to May's senseless immigration cap – is a promising example.
My hope is that in advocating what diversity and multiculturalism can offer Britain socially, culturally and economically, the left will mobilise. We are a movement that celebrates the intersection – not conflict – of identities. In realising that we all intersect with a diverse range of social groups, perhaps we'll find unity, and collectively gear towards a positive political goal.
Register for free to continue reading
Registration is a free and easy way to support our truly independent journalism
By registering, you will also enjoy limited access to Premium articles, exclusive newsletters, commenting, and virtual events with our leading journalists
Already have an account? sign in
Register for free to continue reading
Registration is a free and easy way to support our truly independent journalism
By registering, you will also enjoy limited access to Premium articles, exclusive newsletters, commenting, and virtual events with our leading journalists
Already have an account? sign in
Join our new commenting forum
Join thought-provoking conversations, follow other Independent readers and see their replies