The Calais Jungle should never have existed – it represents Europe's barbaric response to the refugee crisis
Isn't it strange that the response from organised, settled Europe has been a hearty mix of slapdash border control and an occasional teargassing for the cameras?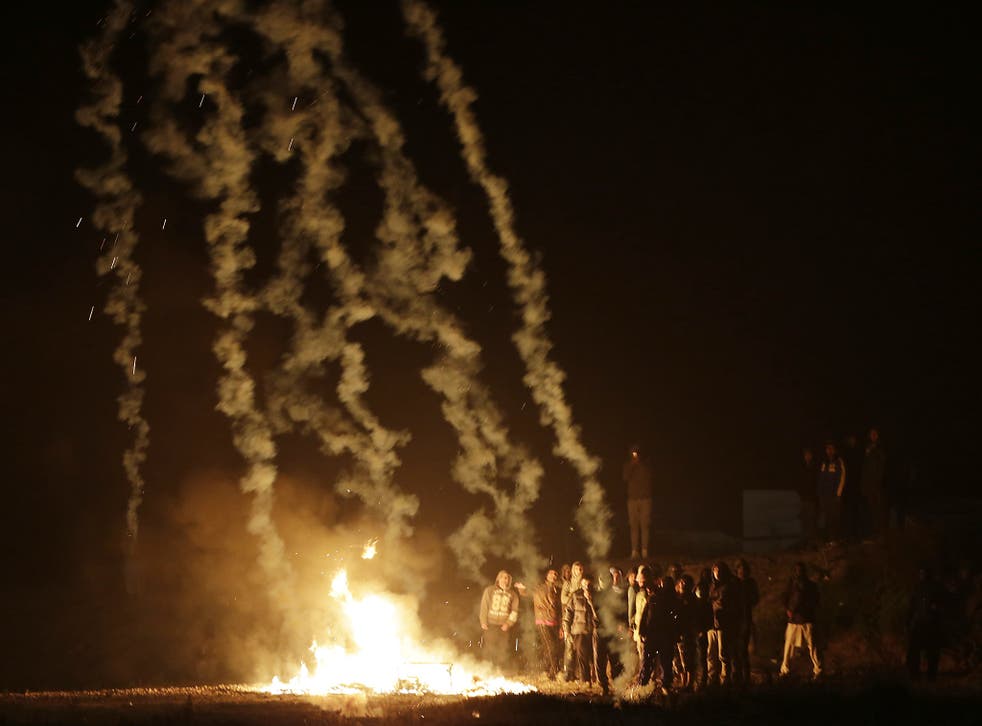 That the Calais Jungle has been allowed to fester and endure for so long is a blot on the copybooks of governments, both here and on the continent.
Whether you believe all of its residents should be allowed into Britain or not, few can say that people living in a state of limbo in makeshift squalor is anything other than barbarism, when there should exist procedures and facilities to process, house and deport such a population efficiently. That said, procedures are evidently not in place, which begs serious questions about the preparedness and seriousness of government agencies responsible for such matters.
Why has Europe allowed the creation of a class of untouchables, with no nation keen to process them?
Last week, Britain began accepting (admittedly contested) unaccompanied child refugees. I believe all children should be accepted, unaccompanied or otherwise, and that it is shameful that our government has engaged in so much prevarication on the issue. How many children, undocumented and uncared for, have gone missing while waiting for dithering politicians to locate their moral compass?
Calais refugee camp evacuation

Show all 15
Why, though, have no other governments, specifically the French, picked these children up as they passed through their countries in the meantime? Why are we unsure as to the age of those we can still locate? Shouldn't someone have addressed this issue as they were making their way across Europe? Italy is famed for its hellish bureaucracy; did no one bother taking notes as desperate people emerged from the sea?
Britain is of course fortunate in that it has a natural border, but when Lily Allen apologised to the residents of the Jungle "on behalf of my country", she ignored the issue that the camp is not in Britain, but another, wealthy, developed and civilised European nation. These people have passed through others en route. Isn't it strange that the response from organised, settled Europe has been a hearty mix of slapdash border control and an occasional teargassing for the cameras?
The camp is a source of misery for those who live there. People are not safe. Food, shelter and medical assistance are not guaranteed. For all the charity pouring in, theft, assault, sexual harassment and worse is infinitely more likely in a settlement such as this. The human thing to do would have been to close it as soon as it emerged. Either way, migrants in Europe will have to be resettled or deported. Both are painful decisions, but delaying them has only made the situation worse.
Dramatic footage shows unrest in Calais ahead of 'jungle' demolition
Take Brexit as an example: it cannot have helped dampen anti-European, anti-immigration and anti-establishment sentiments in this country when a large, chaotic refugee camp just across the water was plainly visible as an image of European incompetence. Would it not have helped convince the British public that the EU was a sensible and beneficial body if it and national governments had had a robust plan in place to fairly and quickly alleviate the issue? Isn't that what such bodies are meant to do, rather than kick their heels and wait for the problem to go away?
One can only hope that the closing of the camp helps to solve the case of each migrant and refugee, either with permanent residency in Britain and Europe, temporary shelter from war, or deportation. One can also hope that today's action will herald a sea change in the way we approach mass migration. I suspect, however, that as many of the residents themselves have suggested, another lawless camp will pop up somewhere else in the Calais area, and the desperate cycle of Europe's untouchables will keep on spinning.
Join our new commenting forum
Join thought-provoking conversations, follow other Independent readers and see their replies