The manifesto pledge that the Tories never have – and never will – deliver on
Failing to meet unrealistic expectations on immigration will do nothing to improve public confidence in border security or move the country forward after Brexit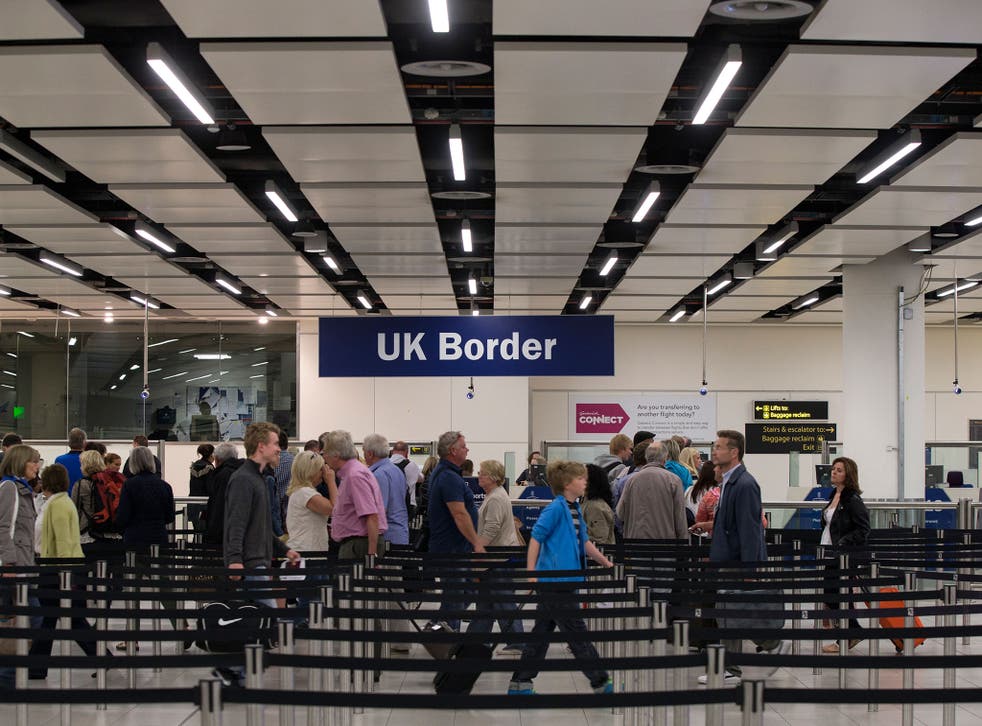 Despite strong hints by Home Secretary Amber Rudd it wouldn't happen, the Tories have confirmed they will stick with their pledge to reduce net migration to under 100,000 for the general election.
It's a pledge that the Tories love to break. Despite repeated promises since 2010, net migration hit record highs under Tory-led governments and on Theresa May's watch as Home Secretary and Prime Minister. No matter how often May blames Labour, the inconvenient truth is that it's the Tories seeing higher migration levels than at any point under New Labour.
Even the Telegraph has said "if ever a manifesto pledge had failed to be delivered then this is it." Simply wanting numbers to go down is not enough to make it happen. Not then and not now.
But the problem with the Tory pledge isn't only that they haven't kept their promise once for seven years and counting. It's that using net migration is unworkable and probably counterproductive.
UK General Election 2017

Show all 47
Migrants are not all the same. Some are wealthy entrepreneurs, many are in professional employment while others are here as students or spouses. More select categories like these can help government plan around local labour markets, school places and housing. Lumping them together makes planning more difficult – the short to medium term impact of 1,000 foreign university students is very different from 1,000 foreign university lecturers (I should know – I've done both.)
Targets can work in a more selective approach than a blob – especially when you look beneath the surface to discover who is counted as a "migrant".
In counting everyone coming or going as a "migrant", British citizens are included. That's you and me. The last quarterly net migration statistics in February showed a 49,000 drop overall. Ministers cautiously praised themselves for turning a corner with the first news of net migration being less instead of more.
However, ministers have little to celebrate. Hidden in the migration figures – that I exposed – was the fact that the 49,000 drop was partly due to 54,000 more British citizens choosing to leave or not come home. Any immigration target that includes local citizens as foreigners is unfit for purpose. If the only way to reduce net migration is by more of us leaving or not returning, then we need a new way to count immigration. Net migration is past its sell-by date. Where fewer British citizens helps meet net migration targets, something has gone terribly wrong with how the government is showing it's listening to the concerns of the British public.
Business Secretary Greg Clark fails to answer where migration drop will come from four times
Perhaps the biggest problem of all is that even if net migration cuts happened, they would probably be counterproductive. It's because it is confusing fewer numbers with less impact. This might look obvious, but the two don't always go together. For example, reducing the number of migrants may not lead to shorter queues at A&E when migrants are more likely to be doctors and nurses than patients. Or having fewer migrants might not mean more affordable housing when there are fewer migrants to build them. If there were less international students in further and higher education, this would not mean UK students would see the same or better resources available to support their education. Voters have genuine concerns about the impact of migration on public services, but looking at reducing migrants willy nilly could lead to longer NHS waiting times, less affordable housing and fewer resources for education.
Scrapping net migration targets does not mean giving up. A rational policy should not be fixed to an arbitrary goal. If targets are to be set, they should be evidence-based and specific to different categories of immigrants such as workers and students. The government does not need to wait for Brexit to reduce numbers if it really wanted to. There is control over non-EU migrants – and free movement of EU nationals is not unrestricted: we can do more to enforce existing rules than at present, but this will require the government taking responsibility instead of giving blame.
The government could also address the real concerns voters have around access to public services by launching a Migration Impacts Reduction Fund paid for by a surcharge on immigration applications. Funds earned could be targeted at areas of greatest need benefiting citizens without costing a penny.
Either way, failing to meet unrealistic expectations on immigration will do nothing to improve public confidence in border security or move the country forward. The sooner this is realised by the Prime Minister, the better – and while there's still time to change the Conservative Party's election manifesto.
Thom Brooks is Head of Durham Law School and author of Becoming British: UK Citizenship Examined (Biteback, 2016)
Join our new commenting forum
Join thought-provoking conversations, follow other Independent readers and see their replies