Conservation must work for communities
Gabon can lead the way in showing how having good conservation polices can benefit local people – and a country's economy too, says Noureddin Bongo Valentin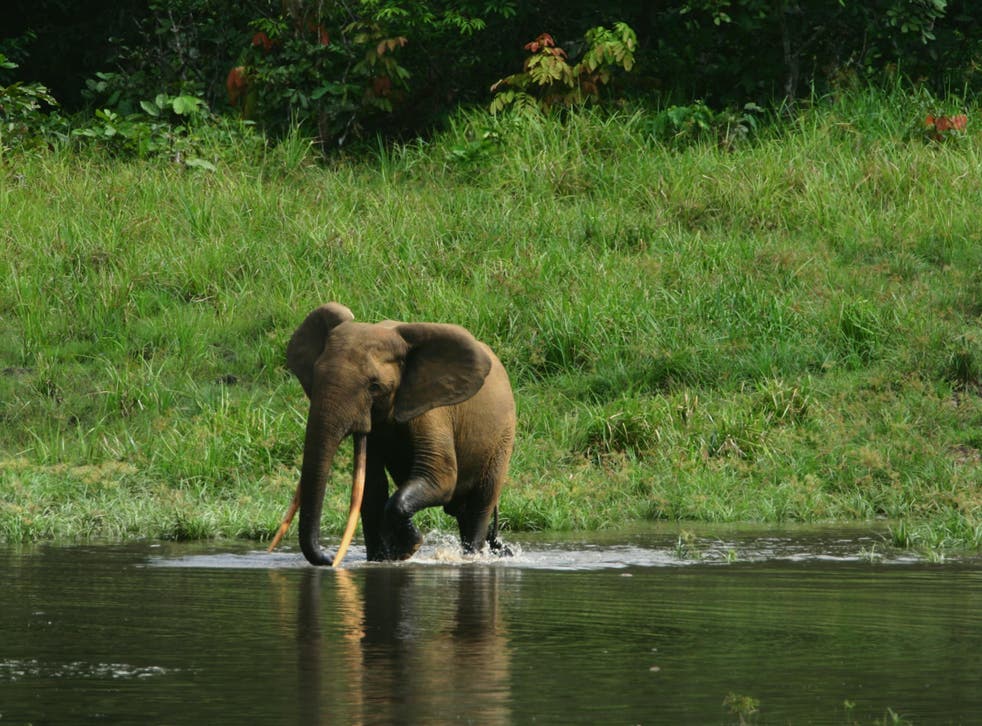 Everyone wants to save the rainforest, don't they? Of course, most people do, but if you live in a rural African village there are other more pressing priorities of an immediate nature. Protecting the environment won't be too high on the list.
Last week, I spoke at the UN Africa Wildlife Economy Summit at Victoria Falls and it brought home to me that the people who really need to care about the rainforest are the ones with the means and influence to ensure it works for local people too.
The event gathered business leaders, academics, civil society representatives, heads of state, conservationists and investors to discuss the future of sustainable tourism, rural community and the wildlife economy in Africa.
As an entrepreneur, a representative of international conservation charity Space for Giants for Gabon and more importantly, a person who fundamentally cares about the wildlife I grew up with, it was inspiring to see passionate people discussing the challenges that Africa's wildlife economy faces today and reflecting on how to enforce the relevant policies.
During my contribution to the discussion, I briefly set out the amazing resources West Africa has to offer, including the rainforest, elephants, gorillas and mandrills, and how they can be sustainably promoted through eco-tourism. This sector is expanding largely in countries where natural areas are protected and little known; it allows visitors to observe wildlife while preserving the country from the damaging effects of commercial mass tourism.
The summit addressed an important issue, highlighted by a recent study by Nature Communications showing a correlation between elephant poaching rates and local poverty. This is the right way to view the problem; poaching and poverty go together, and so do conservation and prosperity. We need to create jobs and enable local people to gain a stake in wildlife. How do we align local community interest and the protection of wildlife? By attracting investment in eco-tourism.
As an entrepreneur, however, I know how investing in developing countries where wildlife is prominent is challenging.
I recall trying to raise capital to invest in a series of eco-lodges, and investors were willing to join us in the venture. The problem was that we didn't have the necessary infrastructure, adapted to the needs of the investors.
This time round, I am sure we have what it takes to make it work: in a poll for Havas Horizon, 98% of investors agreed that the future of African innovation and the new technology sector is promising. It's time to use this and move from promising to impressive. We need to use our assets, innovation and wildlife to overcome our challenges.
That is why I'm pleased to announce that Space for Giants will be organising an event in Gabon which will bring together the private sector, relevant ministers and conservationists: these are the people that have to get their heads together and start zeroing in on what infrastructure changes are needed to enable investment. An investment that guarantees that the protection of wildlife is aligned with the interests of the local communities.
Noureddin Bongo Valentin is the Gabon Representative for Space for Giants
Register for free to continue reading
Registration is a free and easy way to support our truly independent journalism
By registering, you will also enjoy limited access to Premium articles, exclusive newsletters, commenting, and virtual events with our leading journalists
Already have an account? sign in
Join our new commenting forum
Join thought-provoking conversations, follow other Independent readers and see their replies