How Zimbabwe is rewriting its tourism future
The formerly troubled country is over-turning its global image thanks to the Tourism Ministry's forward-thinking eco-tourism strategy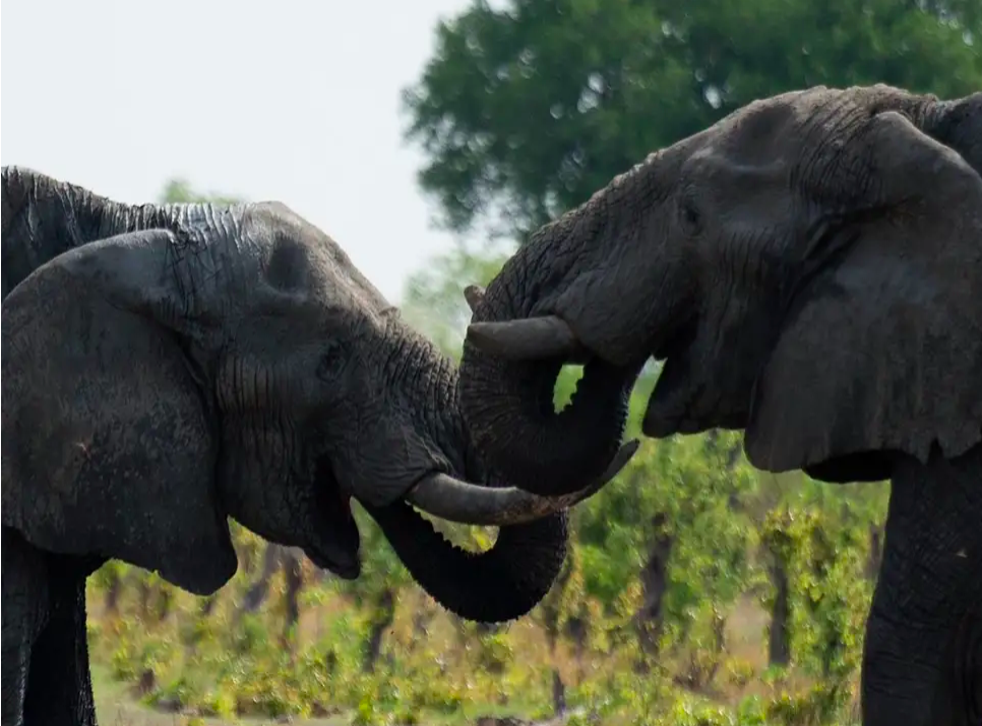 Zimbabwe knows it has challenges ahead. The creation of a new government by President Emmerson D. Mnangagwa in 2017 signalled a new direction for the country, but changing the global perception of a nation takes time - and huge effort. Yet Zimbabwe's Minister for Environment, Tourism and Hospitality Priscah Mupfumira is on a mission to do exactly that.
Since 2017 the Ministry under Ms Mupfumira's leadership has worked doggedly to boost tourism by telling the world that Zimbabwe is now open for business. Zimbabwe has participated in many recent international tourism events, including Meetings Africa and the International Tourism Bourse, to widen understanding about the wealth of riches the country has to offer. It is this awareness of Zimbabwe's natural abundance - and a deep pride in her homeland - that drives Minister Mupfumira's dedication to her work.
"Zimbabwe truly is a land of wonder," she says. "It is home to 10 National Parks, all of which offer a stunning variety of pristine wildlife and landscapes. From the green paradise of Mana Pools to the world famous elephants of Hwange, the third largest National Park in Africa, there are so many beautiful sights to see. We have more than 600 bird species as well as The Big Five - lion, elephant, buffalo, rhinoceros and leopard.
"Anyone who visits will become a global ambassador for the country. We were closed off from the rest of the world from the year 2000. Now, we are the new Zimbabwe."
Following years of hard work by the Ministry, Zimbabwe is seeking to claim its position as a leading eco-tourism and safari destination. The government has taken decisive steps to protect wildlife and the landscapes they depend upon, resulting in conservation wins that are increasingly being recognised internationally.
Not least of these are the measures Ministers took to stop the illegal killing of wildlife. Between 2001 and 2014 the elephant population fell by 36 per cent as the Lower Zambezi area became a hub for poaching. Since then the country has seen great success in the fight to protect its wildlife, and the number of elephants is now steadily rising.
Minister Mupfumira explains that there was a "sustained and concentrated reinforcement of park rangers" by the Ministry to protect wildlife as well as a strengthening of judicial punishment to act as a deterrent. Alongside this is a wider strategy to educate local people about the value of wildlife.
"We have the second largest elephant population in Africa, but we also have lots of people living side by side with wildlife, so conflict is a huge issue," Minister Mupfumira acknowledges. "There are lots of challenges in achieving our conservation objectives for Zimbabwe, and the biggest is lack of resources.
"We want to empower people so that they can improve their lives through wildlife. The participation of ordinary people is vital. We are assisting them to come up with schemes to earn a livelihood through wildlife, because working to protect the environment necessarily includes us humans. We are part of nature, it's about balancing humans and wildlife."
With a population of only 16.5 million in a country of similar size to Germany, one thing Zimbabwe does have is space. It is yet to be discovered by the global tourism masses, meaning you won't find long queues of vehicles crowding round wildlife or heritage sites.
And you only have to ask travellers who have already made the trip to understand that those who do venture are richly rewarded. TripAdvisor groans under the weight of reviews, with hyperbolic talk of "stunning natural beauty", a safari scene which is "unparalleled", and locals whose kindness make any trip there unforgettable.
"We are one of the world's best tourism destinations thanks to our pristine wildlife and people, and tourism is a key pillar of our economy," says Minister Mupfumira. "New doors have been opened and more will continue to open. We are once again part of the global village, looking for friends to help us grow."
That much sought after recognition is rapidly happening, with Zimbabwe rated a top three global tourism destination for 2019 by Lonely Planet. And with the Tourism Ministry now working to try to secure more tourism investment to provide more world-class facilities, the country will soon no longer be a hidden gem exclusively for the adventurous. Zimbabwe is on its way back.
For more information visit Zimbabwetourism.net
Join our new commenting forum
Join thought-provoking conversations, follow other Independent readers and see their replies