The Grandmaster vs the reader: a chess challenge for charity
What happened when our chess writer, Jon Speelman, auctioned himself for elephants?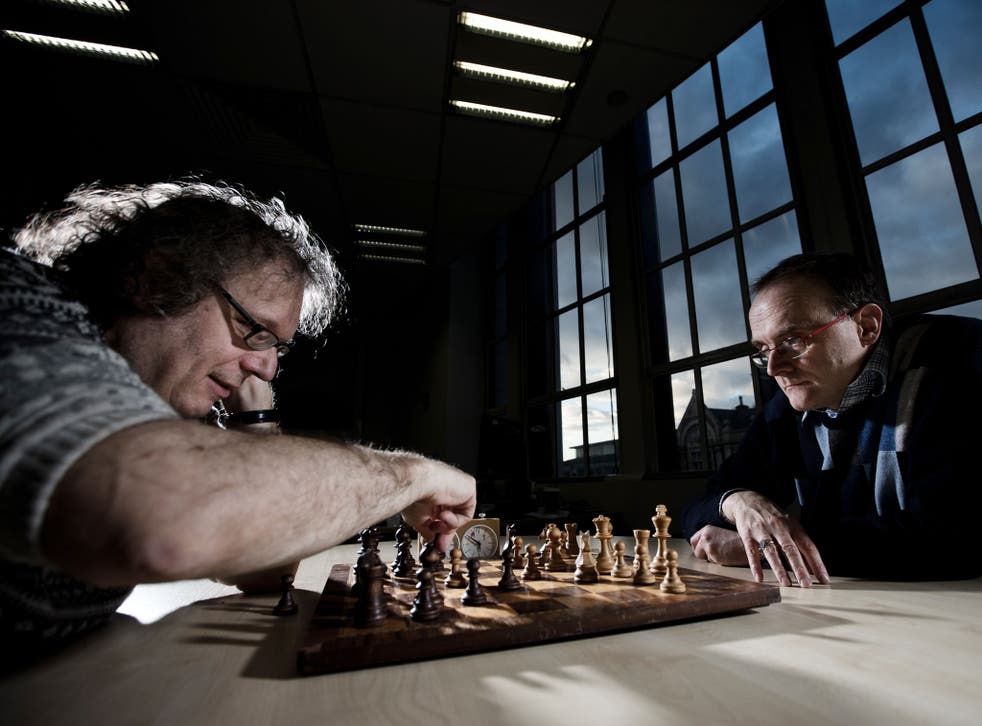 When I was asked to be auctioned for the charity Space for Giants as part of The Independent's Christmas Appeal, I was delighted, but also somewhat apprehensive. It was a privilege to be able to help such a good cause, but single games of chess against decent opposition can be fairly random, and while elephants are far more important than my pride, losing would have been embarrassing.
The appeal first came to my attention through the daily emails I receive to proofread my columns. I could burble on about the importance of protecting these beautiful creatures and the arrogance of mankind – but that would add nothing beyond what's on the charity's website.
I could also suggest that chess players are something of an endangered species ourselves as computers get ever stronger. But we've learned to coexist with them – computers are hugely helpful for analysis and to store huge databases, but playing directly against them is pointless.
People should learn or relearn how to coexist with elephants too.
I heard nothing for a few weeks and then one day, while I was at the London Classic (the huge tournament held in Olympia in December), somebody told me that I was being auctioned off that day. A week or so later I was told that I'd received a very decent price – which was pleasing – and contacted by the lady who'd purchased me.
It turned out that this wasn't for herself but as a Christmas present for her husband, Stephen Woodhouse, who is quite a good club player.
We agreed on a date early in January and I was delighted to be able to make it a real day out by securing the editor's office for the game. I toyed with not preparing at all, but was persuaded by my family it would be more respectful to do so.
And while I couldn't find any of his games, I did gauge his strength from the results of a County match last year.
We'd decided in advance that we'd play one or more rapid-play games (25 minutes each) and obviously I took Black for the first. Either Stephen himself or his wife, Sara, had mentioned that he plays correspondence chess, and this set me a problem since correspondence players tend to know their openings pretty well – even if their standard over-the-board will drop thereafter.
I managed to find a line to confuse him and got a good position but then made some inaccuracies and after a horrible double blunder – he left something huge "en prise", as we say, and I failed to take it – he got into a very good position. Luckily, a blunder near the end turned what would have been a toe-curling loss for me into a quick win.
We decided to play a second game with opposite colours (me White) and that went much more as it was supposed to, though of course when I consulted Houdini, the "chess engine" of choice for most players nowadays, there were some moments he could have greatly improved.
Afterwards, we looked at a couple of his correspondence games (ones that had finished, I hasten to add). It was an entertaining, if somewhat nerve-racking afternoon.
Jon Speelman is a Grandmaster and The Independent's chess correspondent
Register for free to continue reading
Registration is a free and easy way to support our truly independent journalism
By registering, you will also enjoy limited access to Premium articles, exclusive newsletters, commenting, and virtual events with our leading journalists
Already have an account? sign in
Join our new commenting forum
Join thought-provoking conversations, follow other Independent readers and see their replies