Cities and regions must come together on climate change to protect wildlife
Karl-Heinz Lambertz, leader of the EU's local and regional politicians, calls for the UK and other nations to step up their collaboration on climate action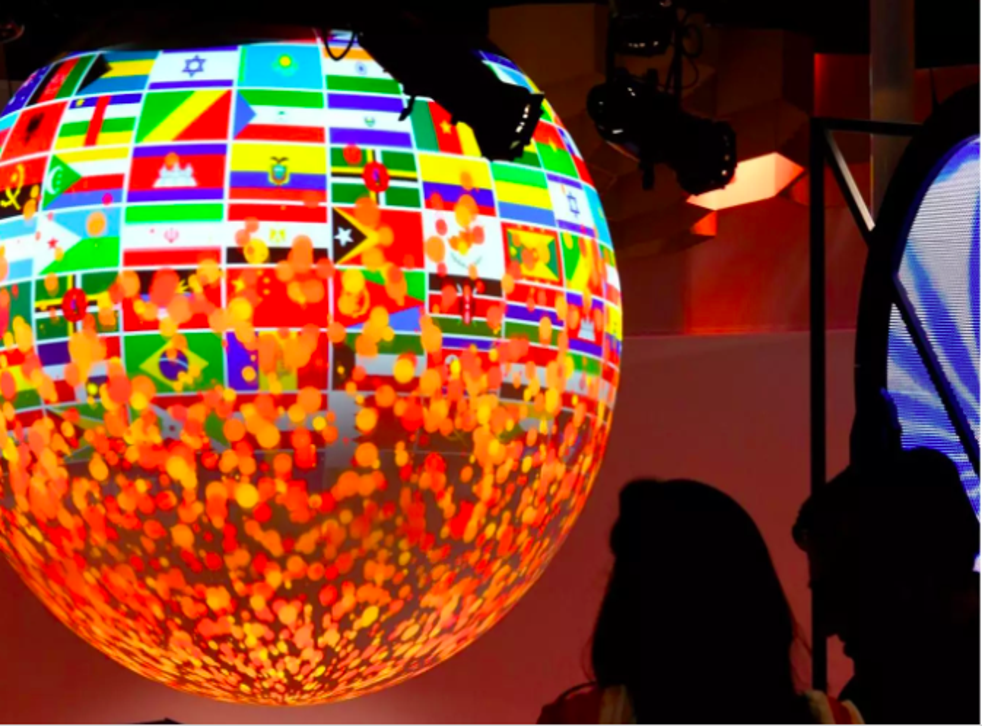 What the United Kingdom's relationship with the European Union will look like after March 2019 remains murky. We know that, after Brexit, British policymakers will no longer sit at the same table with their counterparts to debate the grand principles and fine print of policies that affect the world's largest market. We know that some of the ties that bind the UK to continental Europe will remain – trade – but we do not know whether those ties will remain as strong. As the president of the EU's assembly for local and regional politicians, I know one area where relations must remain as strong and hopefully stronger: efforts between cities and regions to limit climate change.
This is one of the greatest threats of our time that needs bold commitment from everyone. We know we aren't doing enough. A few days before the international climate talks in Bonn, which began on 6 November and end on 17 November, the United Nations released figures that showed that concentrations of carbon dioxide in the atmosphere rose more sharply in 2016 than in any previous year. We know that even after the Paris Agreement backed by nearly all governments the efforts are not enough to stop temperatures rising by 2.7oC.
Cities and regions across the globe, including in the European Union and the United States, have been stepping up to the challenge. The European Committee of the Regions, local and regional leaders from the UK and the rest of the EU, are calling for the member states to be more ambitious) to cut emissions by 50% by 2030, not 40%), end subsidies to fossil-fuel businesses, and invest even more into sustainable development for local authorities (from the emissions-trading system). On the ground, European cities and regions are cutting their emissions and, in the process, are often making our air cleaner, transport more sustainable, our buildings more energy efficient, and restoring biodiversity. In the UK, Kirklees is a champion, with projects such as solar panels on council houses.
In the United States, cities, states and businesses are bypassing the national agenda and promised in July – through America's Pledge – to make sure that the US meets the obligations then-President Obama made in Paris in 2015, regardless of Donald Trump.
Unilateral climate action by cities and regions is now a truly global phenomenon. This is bottom-up climate diplomacy, and cities are leading by example. In 2008 EU local and regional governments signed up to a Covenant in which they voluntarily chose to exceed the EU's then target to cut 1990 levels of greenhouse-gas emissions by 20% by 2020. It exceeded expectations, cutting emissions by nearly 30%. This level of ambition led to a new 40% emission target being set, a testament that when national governments set the bar high, cities and regions go higher.
Twelve months ago the initiative was extended, to become the Global Covenant of Mayors for Climate & Energy, with Michael Bloomberg, the former mayor of New York, joining the EU as a financial supporter. It now has nearly 7,500 communities and has become the largest coalition on earth united in the fight against climate change.
British local and regional authorities communities are not prominent members of this bottom-up effort. At the moment, 38 are signatories. It might be unrealistic to expect them to be leaders – English local authorities, for example, have less authority over funds than Italian, Spanish, German or Belgian communities – but they are missing an opportunity. Cities and regions are helped to draw up 'sustainable action plans' by the European Commission, which in turn makes it easier for them to get funding from public and private sources.
This is just one way in which EU communities are working together to limit climate action. They know they have civic and global obligations, they know the EU is pushing hard for a transformation to a greener economy, and they are already seeing the benefits in new jobs and better lives. For us, the collective effort to prevent catastrophic climate change will matter much more than the political barriers erected by Brexit.
Karl-Heinz Lambertz is the president of the European Committee of the Regions. It has a consultative role in the EU's decision-making. He is also Senator of the German-Speaking Community in Belgium.
Register for free to continue reading
Registration is a free and easy way to support our truly independent journalism
By registering, you will also enjoy limited access to Premium articles, exclusive newsletters, commenting, and virtual events with our leading journalists
Already have an account? sign in
Register for free to continue reading
Registration is a free and easy way to support our truly independent journalism
By registering, you will also enjoy limited access to Premium articles, exclusive newsletters, commenting, and virtual events with our leading journalists
Already have an account? sign in
Join our new commenting forum
Join thought-provoking conversations, follow other Independent readers and see their replies