Botswana's former president defends shoot-to-kill policy for poaching 
Ian Khama says shoot-to-kill is not shoot-on-sight, and says poachers should be warned of the risks they face targeting Botswana's wildlife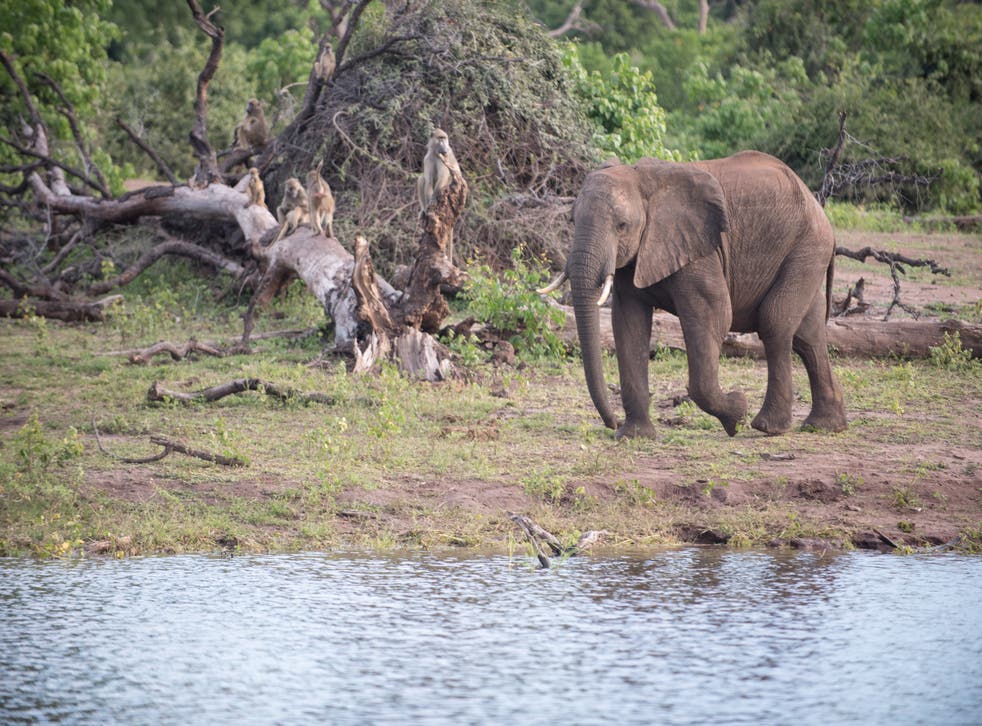 Botswana's Former President Lt Gen Ian Khama this week defended a controversial shoot-to-kill policy used by its army, the Botswana Defence Forces (BDF), against suspected poachers. 
Lt Gen Khama said that "the shoot to kill policy is an operational procedure adopted by most countries and their security forces around the world, and applied depending on the situation at hand. It is not unique to Botswana.
"An example of such a situation is where armed officers assigned to protect a VIP are confronted by an assassin, will draw their weapons and shoot to kill the assailant to save the life of the VIP," said Lt Gen Khama, Botswana's president from 2008 to 2018. 
"They are normally trained to fire two rounds in quick succession at the attacker to make sure he goes down and poses no more threat as he would if wounded."
The former President and Army Commander also drew an analogy between the situations the BDF anti-poaching unit finds itself in, and that of a civilian who finds themselves in a kill or be killed situation. He says other similar situations include those of terrorists, and armed robbers among others.
"Poachers who cross the international boundary to shoot wildlife and those who protect [wildlife] are obviously risking their lives because no soldier when confronted by an armed aggressor anywhere will wait to be shot at first when it is his duty to protect himself, others and our national resources," he said.
Khama says there is no poacher who does not know that in Botswana the wildlife is protected by the BDF who are armed and will open fire to defend what they are deployed to do. Khama, a staunch conservationist, says he urged the authorities in the countries where poachers came from to educate and emphasise to their people the risks they took crossing the border armed and with the intention to kill Botswana soldiers. 
"Do not confuse 'shoot to kill' with 'shoot on sight'," Khama advises. "Shoot to kill is only done in unique circumstances and when one usually has a split second to decide on the threat to themselves and others and is carried out based on instructions and training on orders for opening fire and rules of engagement," Khama explains.
"Shoot on sight is indiscriminate and without consideration of the necessity whether to open fire or not. It has never been the practice in the BDF." 
Khama would not comment specifically on the recent shooting of Namibians. "I cannot comment as to whether the recent incident which resulted in the deaths of Namibians as reported was justified or not because I do not know the facts around what took place," he said.
This article is reproduced here as part of the Giants Club African Conservation Journalism Fellowships, a programme of the charity Space for Giants and supported by the owner of ESI Media, which includes independent.co.uk. It aims to expand the reach of conservation and environmental journalism in Africa, and bring more African voices into the international conservation debate. Read the original article here
Register for free to continue reading
Registration is a free and easy way to support our truly independent journalism
By registering, you will also enjoy limited access to Premium articles, exclusive newsletters, commenting, and virtual events with our leading journalists
Already have an account? sign in
Join our new commenting forum
Join thought-provoking conversations, follow other Independent readers and see their replies