Don't celebrate too soon, conservationists warn as Summit gathers to cheer progress on elephant poaching
Elephant killings back to pre-crisis levels in some areas, but continued slaughter elsewhere in Africa proves 'the job's not done yet'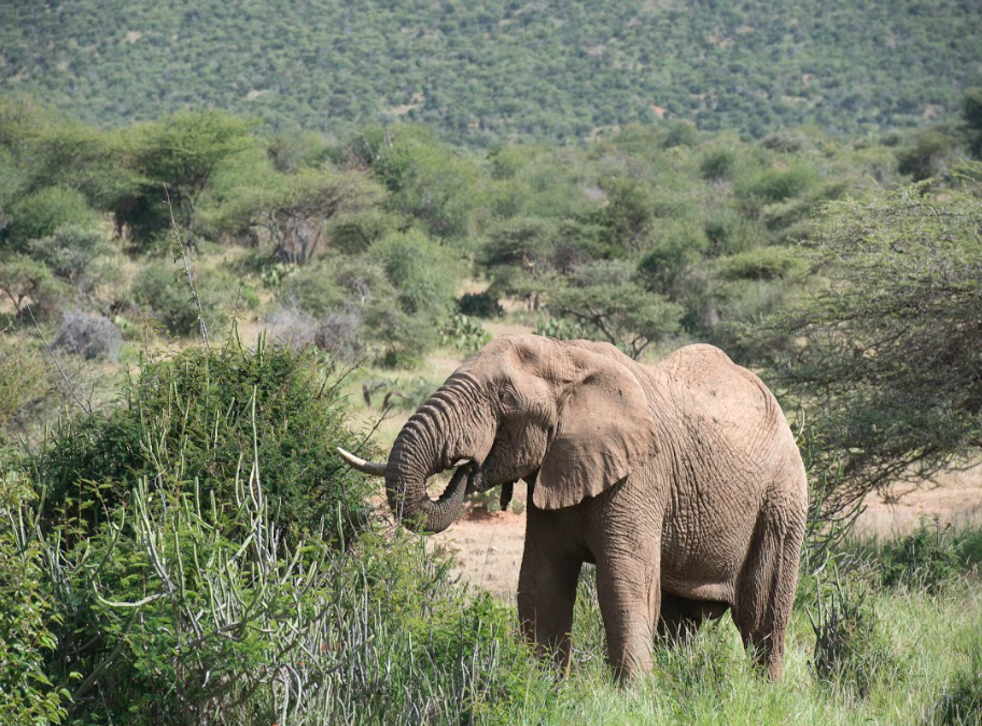 Positive news that the poaching crisis that wiped out a third of Africa's elephants may be slowing could drive "catastrophic" complacency, a leading conservation organisation has said.
Space for Giants warned that overall populations across Africa continued to decline as natural birth rates were still below death rates driven by criminal ivory smuggling networks.
Most tusks were destined for China, but the government there shut down all legal trade at the start of the year, raising hopes that demand would drop and the elephant slaughter would end.
In East Africa, poaching levels were back to pre-crisis levels, the Convention on the Trade in Endangered Species (Cites) said in its most recent report. Poaching across Africa dropped for the fifth straight year, the same research found.
But in central Africa and new hot-spots like northern Mozambique, huge numbers of elephants were still being killed. Forty tonnes of ivory was seized worldwide in 2016, the most on record.
"We can't say this loud enough: the job of beating the poachers is not yet done. Max Graham, CEO of Space for Giants, said "There have been some incredible successes and we'll rightly cheer those. But I'm worried we're taking our foot off the pedal, and that could be catastrophic for elephants, their landscapes, and the economies that conservation drives."
President Ian Khama of Botswana and senior delegations representing the presidents of Gabon, Kenya, and Uganda will attend a high-level summit opening today in Botswana co-hosted by the Tlhokolmela Trust and Space for Giants.
It aims to celebrate progress against poaching while inking new deals to keep up the pressure against the gangs.
"The Summit, gathering as it does leaders from countries that together hold more than half of Africa's remaining elephants, could not come at a more urgent time," Graham said. "I'm very excited that we're in Botswana, which is such a byword for effective conservation, and I'm excited to get down to the hard work really to make a difference for today, for tomorrow and forever."
The Summit will be held in Kasane in Botswana in the heart of one of Africa's last remaining great elephant habitats. There are more than 220,000 elephants in the area where Angola, Botswana, Namibia, Zambia and Zimbabwe meet.
The European Union is expected at the Summit to confirm a £1.4 million new project with Space for Giants and the Tlhokomela Trust to train and mentor a new force of rangers sharing operational intelligence and resources across this Kavango-Zambezi Transfrontier Conservation Area.
Delegations from China, the European Union, the United Kingdom, UN Environment, UN Office on Drugs and Crime, and the National Geographic Society will attend.
Other participants include Maj Gen Otisitswe Tiroyamodimo, director of Botswana's Department of Wildlife and National Parks; Mike Chase, CEO of Elephants Without Borders; Grace Gabriel, Asia regional director for IFAW; Pat Danbe of De Beers; Laura Turner Seydel of the Captain Planet Foundation; actress and campaigner Alice Eve, and actress and United Nations Environment Goodwill Ambassador Nadya Hutagalung.
The Giants Club is an initiative of Space for Giants. It aims to effectively protect half of Africa's elephants and their landscapes by 2020 by uniting the political will, technical know-how, and financial muscle to achieve that goal.
In East Africa, Space for Giants has, with other key partners, supported efforts led by the Kenya Wildlife Service to drive an 84 per cent drop in poaching and reduce Human-Elephant Conflict in Laikipia County that was costing subsistence farmers more than £700,000 a year.
Register for free to continue reading
Registration is a free and easy way to support our truly independent journalism
By registering, you will also enjoy limited access to Premium articles, exclusive newsletters, commenting, and virtual events with our leading journalists
Already have an account? sign in
Join our new commenting forum
Join thought-provoking conversations, follow other Independent readers and see their replies