Europe must choose: elephants or ivory
Across the globe, the shutters are coming down on the ivory trade - now the EU must follow suit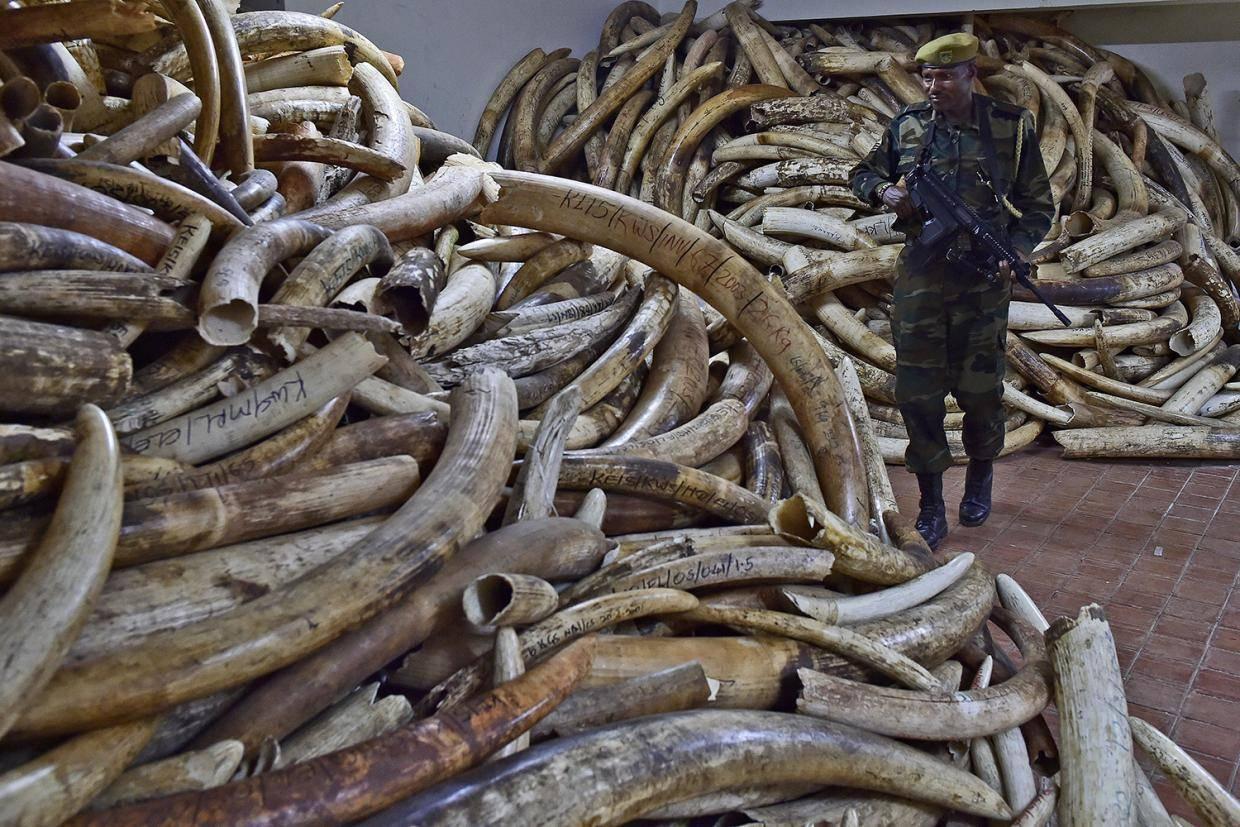 From China and Hong Kong to the UK, the shutters are coming down on the ivory trade, and the price of ivory is tumbling. It's a glimmer of hope for Africa's elephants, but there's a sorry exception to this welcome trend: Europe.
On the streets of European capitals, ivory can be bought and sold freely as long as the seller says it's 'antique'. Law enforcement agencies say these sales are impossible to police, because it it is notoriously difficult to determine the age of ivory. It's a system ripe for exploitation — so it's no surprise when ivory sold in Europe turns out anything but antique.
The EU is also the world's largest exporter of legal ivory, presiding over a booming trade supplying lucrative Asian markets, where it acts as cover for illegal ivory and stokes the demand driving the poaching crisis. Major seizures of tusks bound for Asia show how the continent has become a transit hub for poaching gangs.
Meanwhile, Africa's savannahs have become killing fields. Up to 30,000 African elephants are slaughtered each year for their tusks. Between 2007 and 2014 their population fell by a third, and 100 rangers die every year in the fight to protect them. Vast criminal and terrorist networks spanning the globe make billions from the carnage.
Despite all this, Europe refuses to shut down its ivory trade. It's markets are, it insists, nothing to do with the catastrophe engulfing elephants. According to EU Environment Commissioner Karmenu Vella, Europe is 'leading the fight for the survival of the African elephant'.
He's not entirely wrong. Europe's work to disrupt the poaching gangs in Africa has been important, and it has enjoyed a reputation as a conservation leader as a result. But an inexplicable attachment to the ivory trade now threatens that legacy, as well as the elephants it says it's fighting to save.
That legal ivory markets offer poaching gangs a golden opportunity is no longer up for debate. A single permit, corruptly obtained, can convert bloody contraband tusks into a valuable legal commodity. As a result, 'legal' ivory markets are often flooded with poached ivory.
The legal trade in antique ivory and its black market counterpart are two sides of the same coin — and in 2015, both the US and China accepted this, and announced the closure of their huge ivory markets.
Backed by citizens all over the world, this crackdown looks to be working. The price of ivory has collapsed by half. And that, combined with better enforcement, is making elephants less attractive to poachers — poaching was down by 55% in some areas of Tanzania in 2016 compared to 2015, and in Kenya from 390 elephants killed in 2013 to only 46 last year.
But this progress is fragile. If the new ivory bans aren't met with a global response that shows lasting results for elephants, there's no guarantee they will endure. Already, in Hong Kong, those arguing against an ivory ban point to Europe's refusal to close its trade to bolster their cause. And South Africa, Namibia, and Zimbabwe, three African countries holding out for a resumption of the global ivory trade, see Europe as a key ally.
It needn't be this way. Europe is right to be proud of the work it has done in Africa to protect elephants from poachers. But it must recognise that the ivory trade is becoming a thing of the past.
There's a mountain of evidence to support the need for closure — much of it sadly written in the blood of Africa's elephants. That's why more than a million people have signed an Avaaz petition calling for the closure of Europe's ivory markets. And it's why
African governments - brought together by the Giants Club, a high level forum for elephant protection - are joining the campaign. It's why polls show overwhelming majority of Europeans want the trade to end, and why an EU public consultation held last year was flooded with calls to close down Europe's ivory markets.
This might be our last chance to save elephants. As governments, conservationists and citizens everywhere turn their back on the ivory trade, Europe faces a choice. Does it want to be a friend to elephants or a friend to ivory traders? As elephant populations teeter on the brink, it can't be both.
Bert Wander is Campaign Director at Avaaz
Join our commenting forum
Join thought-provoking conversations, follow other Independent readers and see their replies