Giants Club: The new ranger training centre deep in the bush of Botswana
'Our wildlife must be  protected – these rangers are needed'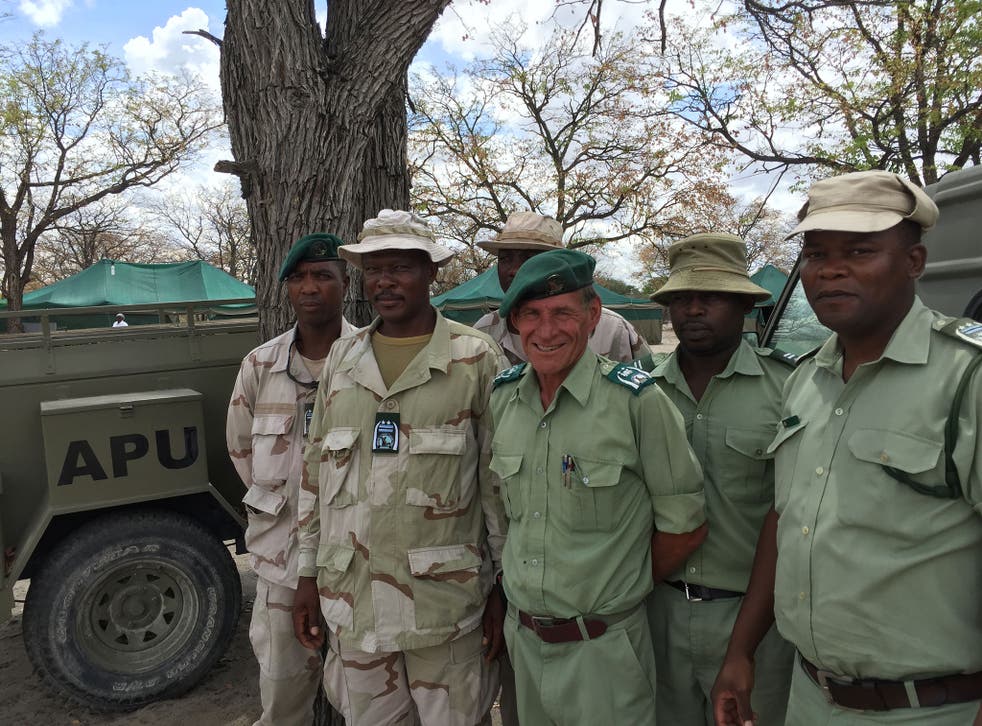 A vehicle passing the wildlife department's new ranger training centre would not even know it was there.
The lines of tents and practice yards are hidden deep in the forest of northern Botswana, far from habitation, so the raw recruits gain an experience as close as possible to what they will experience in the field.
They learn to track animals, gather intelligence and act as a team while on patrol, which can involve living for days in the bush, sleeping under the stars.
The training centre is part of the country's continuing commitment to develop elite teams of rangers.
Botswana has already deployed much of its military to stop the illegal wildlife hunters. Now the Department of Wildlife and National Parks' director, Otisitswe Tiroyamodimo, is further boosting its special anti-poaching unit, providing more men and equipment.
A new chief was appointed, former Botswana army officer Timothy Blackbeard. Such is the popularity of the initiative, some 10,000 applications are received for every 100 new places. It is this unit that The Giants Club will now be supporting. "Our wildlife must be protected," said one of its principal wardens, 48-year-old Tumediso Habala. "They are needed."
Register for free to continue reading
Registration is a free and easy way to support our truly independent journalism
By registering, you will also enjoy limited access to Premium articles, exclusive newsletters, commenting, and virtual events with our leading journalists
Already have an account? sign in
Join our new commenting forum
Join thought-provoking conversations, follow other Independent readers and see their replies