Remote-control gate gives elephants a path to safety
Sensors open special gate for wildlife to pass to from farmland to protected forest in Kenya, avoiding human-elephant conflict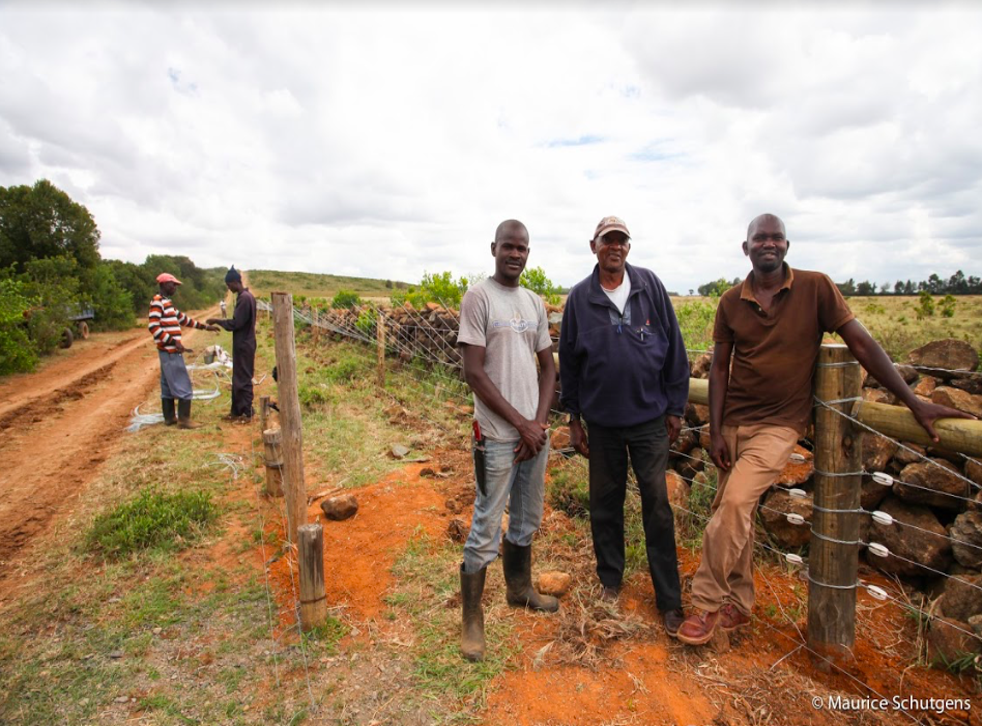 By Dan Kaburu for K24 TV in Kenya
Elephants cause huge damage to farmers crops, prompting retaliation where both people and animals are injured or killed. Keeping elephants and farmers safely apart is therefore a key conservation aim. But in Kenya, many end up trapped on the 'wrong' side of fences ringing protected areas.
Dan Kaburu reports how the Mount Kenya Trust and Kenya Wildlife Service worked together to instal a unique gate that opens remotely to allow elephants to pass to safety in a protected forest, linking them to other safe migration routes that lead them away from farmland.
Watch Dan's full story here
This article is reproduced here as part of the Giants Club African Conservation Journalism Fellowships, a programme of the charity Space for Giants (embed link https://spacegorgiants.org) and supported by the majority shareholder of ESI Media, which includes independent.co.uk. It aims to expand the reach of conservation and environmental journalism in Africa, and bring more African voices into the international conservation debate.
Register for free to continue reading
Registration is a free and easy way to support our truly independent journalism
By registering, you will also enjoy limited access to Premium articles, exclusive newsletters, commenting, and virtual events with our leading journalists
Already have an account? sign in
Join our new commenting forum
Join thought-provoking conversations, follow other Independent readers and see their replies