Kenyans go hi-tech to save endangered Grevy's zebra
Software analyses 'citizen scientist' photos to automate census of rare zebra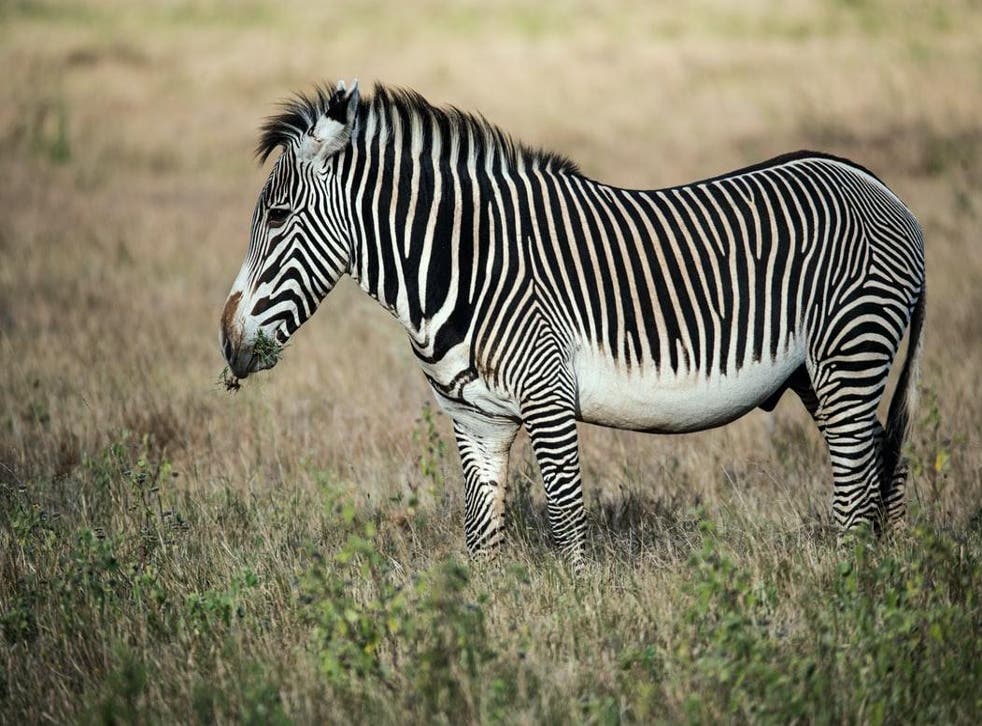 By Caroline Chebet for The Standard in Kenya
A new technology that brings volunteers to participate in a national census of the Grevy's zebra is putting Kenya on the cutting edge of conservation of critically endangered species.
The technology involves taking photographs of the species by volunteers, which are then loaded on to a database known as Wildbook that identifies and gives results of individual species. The volunteers are known as 'citizen scientists'.
Kenya is home to over 95 per cent of the world's Grevy's zebras whose global population are estimated at 3,000. Involvement of citizen scientists has since seen Kenya mapping out slightly over 2,800 zebras. Grevy's zebras are the largest of the three zebra species, including the plain and hybrid zebras.
"Citizen scientists bring on board volunteers, including schoolchildren, wildlife enthusiasts, local communities, among others. They are required to take photographs of Grevy's zebras to be used in a software that analyse and give results," says Rosemary Warungu, Zebra project manager at Mpala Conservation Centre in Laikipia in central Kenya.
Wildbook is software that helps in tracking individual animals in a wildlife population using natural markings while engaging citizen scientists to collect sighting information.
The incorporation of the technology places Kenya on the world map while raising awareness on the conservation of Grevy's zebra.
The species, which originally inhabited five countries in Africa, now only exist in Kenya and Ethiopia. They are considered an endangered species, with hunting and habitat loss being the biggest challenges.
Involving citizen scientists in national count of the species in Kenya first took place in 2016 in an initiative dubbed Great Grevy's Rally. The rally, since its launch, has been conducted twice — in 2018 and early this year.
Wildbook, however, solved the challenge of counting the zebras, an exercise initially done manually on air.
"The Great Grevy's Rally is often a biannual event where citizen scientists, conservancy managers, conservation organisations and government officials participate in the exercise within all the Grevy's zebra ranges. This technology has been adopted here and solved the previous challenge," Warungu said.
The technology comprises a database where all photos taken by citizen scientists are loaded. The system compares photos of the zebras to a database of previously recorded animals, thus saving researchers in the field weeks of manual work.
In 2016, 25,000 photos were taken by citizen scientists in Kenya. The results from the images estimated the Grevy's zebra population at 2,350. In 2018, 49,000 photos were taken.
This article is reproduced here as part of the Giants Club African Conservation Journalism Fellowships, a programme of the charity Space for Giants and supported by the majority shareholder of ESI Media, which includes independent.co.uk. It aims to expand the reach of conservation and environmental journalism in Africa, and bring more African voices into the international conservation debate. Read the original story here.
Register for free to continue reading
Registration is a free and easy way to support our truly independent journalism
By registering, you will also enjoy limited access to Premium articles, exclusive newsletters, commenting, and virtual events with our leading journalists
Already have an account? sign in
Join our new commenting forum
Join thought-provoking conversations, follow other Independent readers and see their replies