Use insects to feed livestock, say Kenyan experts
Traditional animal feeds are becoming expensive, forcing farmers to seek alternatives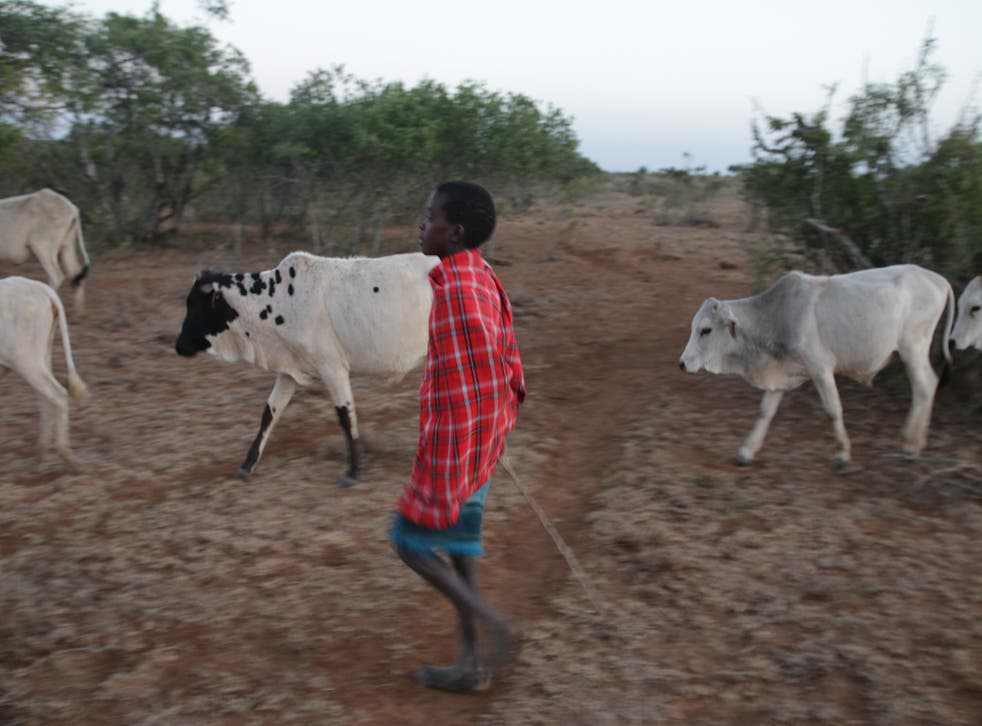 By Caroline Chebet for The Standard in Kenya
Researchers in Kenya have recommended using insects to feed livestock.
According to them, insect feeds are much cheaper compared to the alternatives in the market.
The scientists endorsed the emerging use of black soldier fly larvae as an alternative source of livestock feeds. Some millers have already started using the insects to make feeds and Kenya Bureau of Standards has approved the move.
The high cost of production of livestock feeds, unavailability of raw materials locally for the production coupled with adulteration of fish meal, a popular feed, the researchers say, make the insect a preferred livestock feed.
Black soldier fly can be found in dumping sites, on any waste including human waste and can be reared on waste streams, kitchen waste and manure.
The insect's larvae can also compost household food scraps and agricultural waste products to further produce manure.
"Black soldier fly is an insect that can be found locally, bred locally in kitchen waste and has proven to have high nutritive value. The insect can be used as an alternative to fish meal and can be used to feed pigs, poultry and fish," Dr Isaac Osuga, a researcher from International Centre for Insects and Physiology said.
Researchers, he said, have tested many insects but settled on black soldier fly as it is easy to produce. Dr Frederick Wangombe, a Kenyan animal nutritionist and consultant on animal feeds, said importation of raw materials makes livestock feeds expensive.
Most of the raw materials for production of livestock feeds, he said, are also seasonal in countries where they are imported from and hence getting a consistent source is difficult.
Most local industries processing livestock feeds, he said, import soybean meal, a major source of proteins, from Uganda and Tanzania.
"Cost of production is shooting up because of the imports of raw materials, which still are not seasonal and varies in quality and consistency. This kind of over-dependence on plant proteins is becoming more challenging but incorporating insects could solve these issues and lower the cost of production," Dr Wangombe said.
Insects for food and animal feeds, he said, is an idea that has existed but more innovative approaches to solving the challenges are bringing them to the limelight. The use of termites for animal feeds Wangombe said, is also an excellent idea but the production is expensive.
"The use of insects for livestock feed is not new. Fish meal, a common livestock feed is very expensive for local farmers and the quality has been adulterated that is why the conversation is shifting to the incorporation of black soldier fly which can be produced in large quantities locally," Wangombe said.
Some traders mix fish meal with sand, urea and even flour. Production of feeds using black soldier fly, he said, has been taken up by a number of companies in Kenya including Ecodudu, Sanergy and co-operative societies including Kiamumbi Aquaculture project.
"Most companies are already commercialising the product although the demand is still high," Wangombe says.
Lucy Mimano, a member of Kiamumbu Aquaculture project said they started producing black soldier fly feeds due to the high cost of fish meal. The group has 675 members.
"We started rearing crickets and black soldier flies but rearing crickets was a bit expensive and we settled fully on black soldier flies to formulate our own feeds for fish," Ms Mimano said.
Animal Production Society of Kenya Chairman Samuel Mbuku said use of insects was one of the solutions scientists had come up with to help farmers cope with climate change.
This article is reproduced here as part of the Giants Club African Conservation Journalism Fellowships, a programme of the charity Space for Giants and supported by the owner of ESI Media, which includes independent.co.uk. It aims to expand the reach of conservation and environmental journalism in Africa, and bring more African voices into the international conservation debate. Read the original story here.
Register for free to continue reading
Registration is a free and easy way to support our truly independent journalism
By registering, you will also enjoy limited access to Premium articles, exclusive newsletters, commenting, and virtual events with our leading journalists
Already have an account? sign in
Join our new commenting forum
Join thought-provoking conversations, follow other Independent readers and see their replies