We have the international momentum: now it is time to act on wildlife crime before it is too late
With international support in place from a UN General Assembly resolution and with new financial and technical commitments, it is time to increase actions being taken to conserve wildlife — including Africa's mighty elephants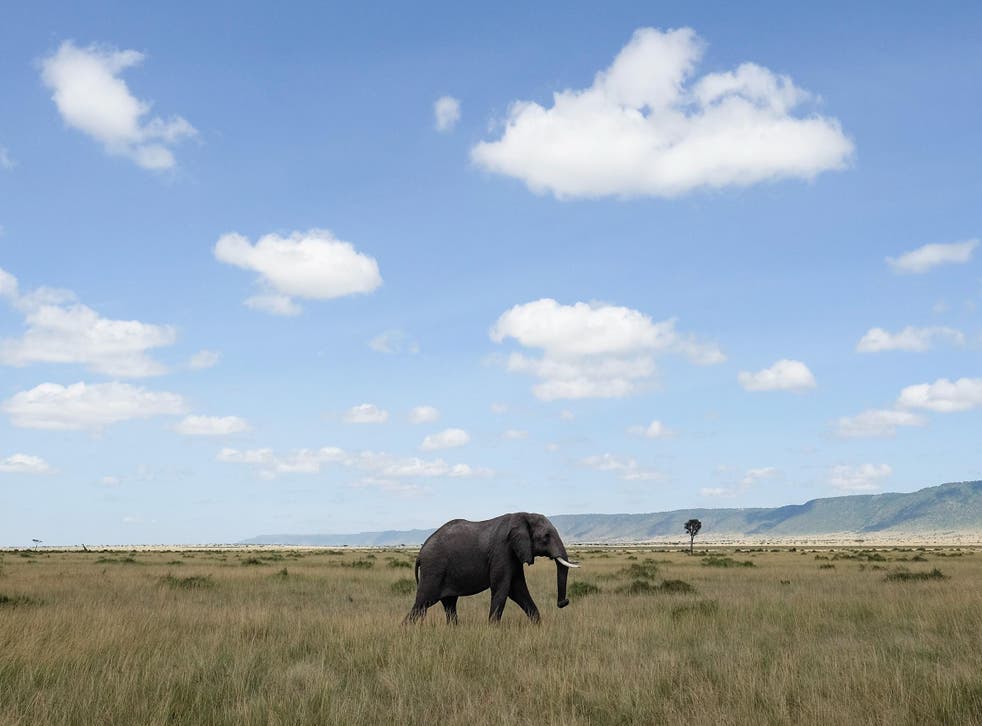 The poaching and trafficking of wildlife, often by organized crime syndicates, is abhorrent and threatens to rob us of our common heritage. This multi-billion dollar worldwide trade is at once a security issue, an environmental issue, and a development issue - and is pushing vulnerable and endangered species toward extinction. At the current rate of loss, wildlife species like African elephants could disappear from the wild in our lifetimes.
Poaching and illicit wildlife trafficking is fuelling corruption and conflict, destroying lives, and deepening poverty and inequality. If not addressed decisively, illicit poaching and wildlife trade will have a significant economic impact too. That makes this a human development and a sustainable development issue and therefore key for the organisation I head, the United Nations Development Programme (UNDP).
In Kenya for example, wildlife tourism attracts more than one million tourists per year, generates over twelve per cent of national GDP, and directly employs more than a quarter of a million Kenyans.
Wild animals should be worth more alive to the local communities around them than they are when dead at the poacher's hands. The challenge is to ensure that their value is felt by the majority, and not simply squandered by a few.
A short timeline of elephant poaching

Show all 10
While wildlife trafficking has long been acknowledged as a major problem by governments, the UN, international organizations, and many communities the world over, momentum is finally building to deal with this threat to our common heritage at the scale required.
Last year, United Nations Member States agreed on the ambitious and transformational "Agenda 2030" which recognizes wildlife crime as a threat to sustainable development. The new agenda has two Sustainable Development Goals (SDGs) with an explicit focus on maintaining the integrity of the natural ecosystems which underpin our development and wellbeing. Environmental crimes, both marine and terrestrial, are targeted under these two goals:
- SDG14: "Conserve and sustainably use the oceans, seas and marine resources for sustainable development". This goal calls for an end to illegal and unreported fishing, and destructive fishing practices.
- SDG15: "Protect, restore, and promote sustainable use of terrestrial ecosystems, sustainably manage forests, combat desertification, halt and reverse land degradation, and halt biodiversity loss". This goal has targets aimed at stopping the poaching and trafficking of protected species of flora and fauna.
These new goals reflect the importance which nations place on addressing the global wildlife crisis across the source, transit, and receiving countries.
We heard a similar message at the UN in July last year when the General Assembly adopted its first ever resolution on "Tackling illicit trafficking of wildlife". That resolution, spearheaded by Germany, Gabon, and around eighty other sponsor nations, including the United Kingdom, expressed serious concern over the steady rise of poaching and illegal trade in wildlife. It called for urgent action to put in place integrated approaches which reflect the interlinkages of wildlife poaching and trafficking with poverty eradication, biodiversity, global security, economic growth, and sustainable livelihoods.
Together, the UN General Assembly resolution and the SDGs provide a clear mandate for action. Putting these commitments to work in Africa, and securing a future for wildlife on the African continent, requires ongoing political will, financial resources, and technical capacity. We need sustained integrated approaches on the economic, security, and environmental conservation fronts.
UNDP is proud to be part of a Global Partnership on Wildlife Conservation and Crime Prevention for Sustainable Development. In this we are working with the Global Environmental Facility (GEF), the World Bank, the UN Environment Programme (UNEP), Asian Development Bank, International Union for Conservation of Nature, and the World Wildlife Fund. We are putting both finance and technical measures in place to take on this fight.
We are also working for greater intra-UN agency collaboration and efficiency through an emerging UN wildlife taskforce among the primary UN agencies working on tackling wildlife crime - UNDP, UNEP, the UN Office of Drugs and Crime, and the Secretariat of the Convention on International Trade in Endangered Species of Wild Fauna and Flora (CITES). Joint agency interventions need to be increasingly common to maximise UN efforts. Our work as international organisations will need to be further expanded and supported by the international community over time as we need to be in this for the long haul.
We take a three-pronged approach to tackling the wildlife poaching and trafficking crisis. First, incentives are needed: it's about convincing communities that it is in their best interests to keep these animals alive and thriving. Second, disincentives are needed too: that's about building the legal systems and enforcement mechanisms to stop both the poachers on the ground and the international syndicates behind them. Third, it's vital to raise awareness of the crisis, and with that to aim to reduce the consumer demand that underpins the illicit wildlife trade.
In tackling poaching from the 'incentive' perspective, UNDP has supported the Kenya Wildlife Service and partners, in particular in the Amboseli-Chyulu ecosystem. With our funding partner the GEF, we are investing in the increasingly successful community conservancies' approach, in which Kenya is a world leader. Also, through the GEF-funded Small Grants Programme, UNDP has supported the Kenya Wildlife Conservancies Association, a national network organisation. We stand ready to increase the scope of our support for community-based approaches in future to support an assault on poverty, the creation of sustainable livelihoods, and the full engagement of local communities in decision-making.
In promoting disincentives to poaching and trafficking, in Tanzania, which suffers so grievously from the illegal wildlife trade, UNDP has worked with the Government on the national strategy to combat poaching and trafficking. The strategy aims to strengthen law enforcement, improve the livelihoods of affected communities, and promote international dialogue. Through funding from the GEF, we actively support law enforcement in the park system, including by providing radio communications and ranger training in the Ruaha National Park.
Raising awareness about the crisis and reducing the demand for these wildlife products is a huge challenge - and UNDP and partners need more support to tackle it. This multi-billion dollar trade is being conducted by powerful international crime syndicates with links across the globe. It can only be combatted through co-operation on a similar scale. Elephant tusks, rhinoceros horns, and other spoils of the war against wildlife are passing through ports around the Indian Ocean to markets in east and south-east Asia. One new initiative we have with partners is a "ports of excellence" project, which aims at tackling the trafficking at ports between Africa, the Middle East, and Asia. South-South Co-operation can play a vital role in this.
On April 29-30 at the Giants Club Summit in Kenya, I will join three African Presidents, other senior representatives of several countries, and committed philanthropists and business leaders. We are all working to come up with concrete measures for the frontline protection of Africa's elephants, their habitats, and the local communities. Summits like this are key in marshalling the international support required to win this battle. This particular summit is a big opportunity to move towards lasting solutions to conserve elephant habitats, support community conservation, and combat illicit wildlife poaching and trafficking across Africa.
Combating the illegal wildlife trade is central to making progress on the new 2030 Agenda for Sustainable Development and the SDGs. Let us be sure that we look back on this moment in time that we know we acted when we could and as much as we could, before it was too late for Africa's wildlife.
We have that opportunity for action now.
Helen Clark is the Administrator of the United Nations Development Programme and the former Prime Minister of New Zealand
For the latest updates follow @TheGiantsClub
Register for free to continue reading
Registration is a free and easy way to support our truly independent journalism
By registering, you will also enjoy limited access to Premium articles, exclusive newsletters, commenting, and virtual events with our leading journalists
Already have an account? sign in
Join our new commenting forum
Join thought-provoking conversations, follow other Independent readers and see their replies