David Cameron and Jeremy Corbyn unite to back Give to GOSH appeal
Prime Minister and the Leader of the Opposition appeal to readers to donate in rare show of political unity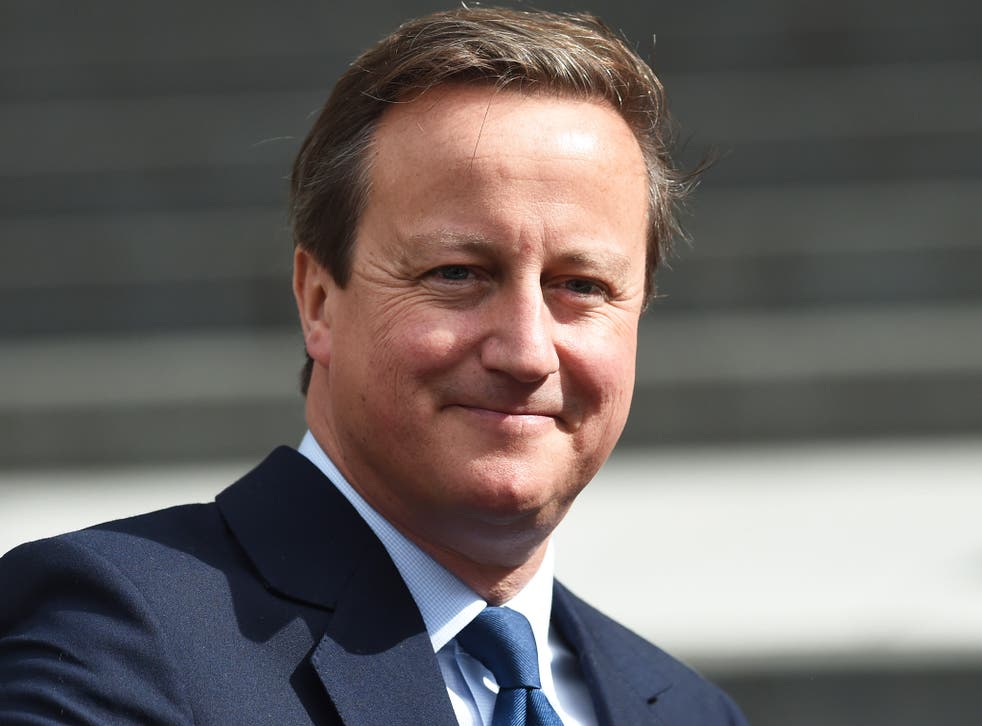 David Cameron and Jeremy Corbyn come together today to urge the public to give generously to this year's Independent Christmas Appeal, raising funds for one of Britain's most iconic medical institutions.
In a rare show of political unity the Prime Minister and the Leader of the Opposition appeal to readers to support the work of Great Ormond Street Hospital (GOSH).
They are backed by the First Minister of Scotland, Nicola Sturgeon, the Liberal Democrat leader, Tim Farron, as well as the Green Party's only MP, Caroline Lucas.
Mr Cameron described Great Ormond Street as a "very special hospital" while Mr Corbyn said every donation would help to "save lives and ensure children have the opportunity to grow, develop and reach their full potential".
Speaking to The Independent Mr Cameron, whose own son Ivan was treated at the hospital, said: "One of the world's best hospitals, Great Ormond Street transforms the lives of young children every single day through the amazing care and support it gives.
"I've seen at close hand the dedication of the staff, the brilliance of the doctors, and the attitude that says 'we will do our utmost to help you'.
Give to GOSH - Great Ormond Street Hospital fundraiser
"That's why we're supporting The Independent and Evening Standard campaign to help secure an even brighter future for this very special hospital."
Mr Corbyn told The Independent that Great Ormond Street Hospital represented a "beacon of hope" within the National Health Service.
"Thousands of adults are alive today in Britain thanks to the pioneering healthcare provided by the hospital, and every day dozens of babies and children are helped by the dedicated staff," he said.
Meet the patients and doctors of GOSH

Show all 9
"Through a combination of taxpayer funding and charitable donations, Great Ormond Street gives world-class care to children and hope to their families. Treating children with the most complex and life-threatening illnesses makes this a very special and important hospital.
"We all want the work of Great Ormond Street to continue to save lives and ensure children have the opportunity to grow, develop and reach their full potential. Their groundbreaking research means Great Ormond Street has been at the cutting edge of making the impossible possible and the incurable curable. But sadly some conditions remain unbeatable, and so the hospital also provides exceptional palliative care, and incredible support for parents.
"As a Londoner proud of this institution that serves the whole country, as a parent, and as a politician, I know it is vital to protect Great Ormond Street and our whole NHS family. As Nye Bevan said, it will "as long as there are folk left with the faith to fight for it".
Tim Farron, the Liberal Democrat leader, said that while Christmas was a time when many people took time off work the staff of Great Ormond Street would still be working. "They work like this, day in, day out. Helping families to deal with complex health issues and taking an incredible emotional burden on their shoulders in order to help others. They do it with a smile on their face and the love of making a difference in their hearts.
"I would urge you to support this wonderful campaign as generously as you can. Even a couple of pounds will make a massive difference and allow Great Ormond Street to continue the amazing work they do for us."
The Green MP Caroline Lucas added: "Every single day of every year the staff at Great Ormond Street work tirelessly to save the lives of some of the most poorly children in the world. I'd encourage readers to give generously... your donations really will make a huge difference."
Register for free to continue reading
Registration is a free and easy way to support our truly independent journalism
By registering, you will also enjoy limited access to Premium articles, exclusive newsletters, commenting, and virtual events with our leading journalists
Already have an account? sign in
Register for free to continue reading
Registration is a free and easy way to support our truly independent journalism
By registering, you will also enjoy limited access to Premium articles, exclusive newsletters, commenting, and virtual events with our leading journalists
Already have an account? sign in
Join our new commenting forum
Join thought-provoking conversations, follow other Independent readers and see their replies