Genome project helps its first two young patients at Great Ormond Street Hospital
The £300m programme has been described as a 'paradigm shift' in healthcare, focusing on the genetic causes of disease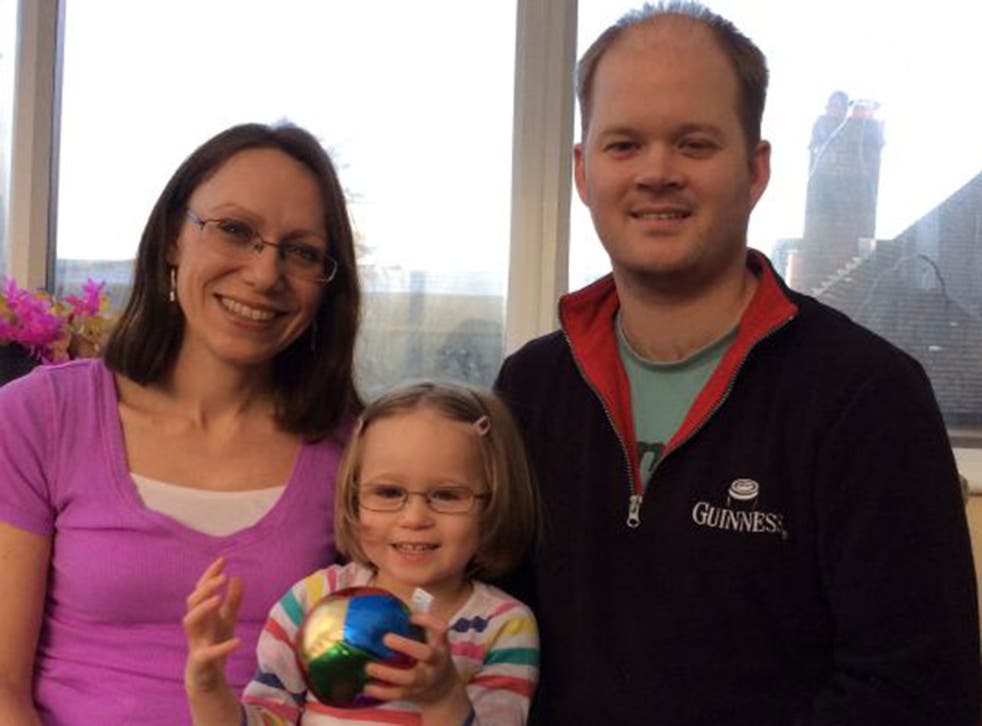 Two four-year-old girls who underwent tests at Great Ormond Street Hospital have become the first children whose rare diseases were diagnosed through the mapping of their genetic codes.
The 100,000 Genomes Project is an ambitious government-led programme to sequence 100,000 whole genomes, and it has been described as a "paradigm shift" in healthcare, focusing on the genetic causes of disease.
The results, which have pinpointed changes in genes as the cause of two previously undiagnosed conditions, come from the first wave of families recruited by the project. They will allow doctors at GOSH to give better treatment options to the two children and have the potential to help many others.
The genomes project was launched by NHS England in 2014 and GOSH is a member of one of the 11 "genomic medicine centres" that have been set up across England to recruit tens of thousands of patients with rare genetic disorders by 2018.
The £300m project, which is currently focusing on five common cancers and 100 inherited conditions, will eventually sequence the genomes – the human genetic blueprints – of about 75,000 patients and family members with rare genetic disorders or cancer. Some of these will have more than one version of their genome sequenced, making up the 100,000 total.
Give it up for GOSH explainer
One of the two patients is Jessica Wright from East Sussex, who became unsteady on her feet when she was around a year old. She also began to suffer from seizures and after a series of invasive tests her mother, Kate, and father, Simon, were told she had an undiagnosed condition.
Around 7,000 children a year in the UK are born with a genetic condition that can't be diagnosed, and Jessica's parents were delighted when they found they could take part in the project, which is run by Genomics England, the firm set up to oversee the project. "We had so many tests and we felt like this was our last hope to find out what was wrong with her," said Kate.
Meet the patients and doctors of GOSH

Show all 9
Now the family have a diagnosis they have been able to ensure Jessica follows a special diet, which should allow her to reduce her medication and improve her epilepsy. "It may also open doors to other research projects that we can go on," said Kate.
Professor Lyn Chitty, the clinical lead at GOSH for the project, said the study showed that genomics could "change the way we diagnose patients". She hopes the positive results will encourage more doctors to refer patients to the project.
Register for free to continue reading
Registration is a free and easy way to support our truly independent journalism
By registering, you will also enjoy limited access to Premium articles, exclusive newsletters, commenting, and virtual events with our leading journalists
Already have an account? sign in
Join our new commenting forum
Join thought-provoking conversations, follow other Independent readers and see their replies