Homeless Veterans appeal: Botched knee operation left former Para housebound
While Bob Pittam was still a teenager, he had to deal with the aftermath of the Abercorn Restaurant bombing in Belfast, an attack which killed two women and injured more than 130 others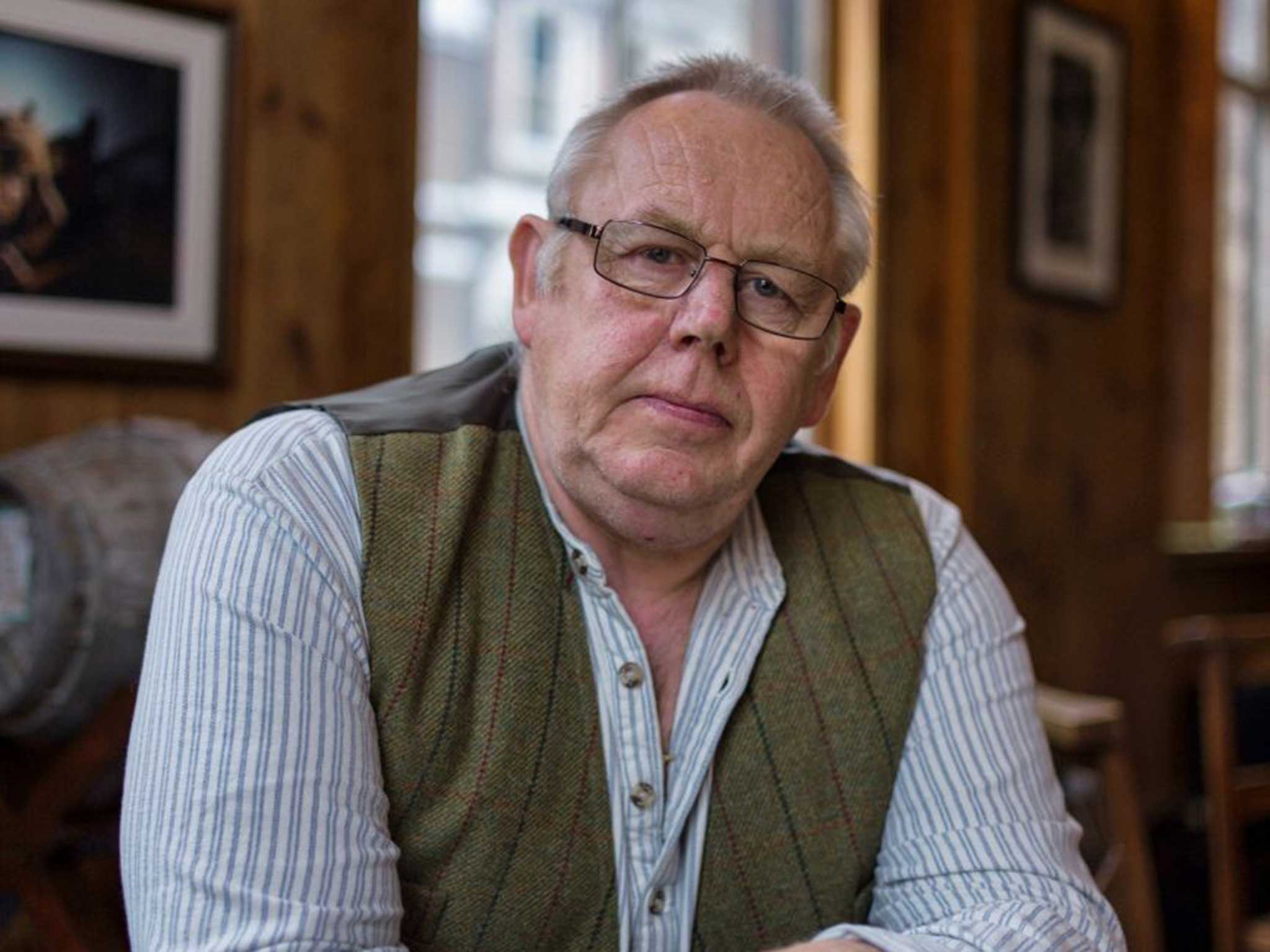 At the age of 21 Bob Pittam was a proud member of the Parachute Regiment who was looking forward to a long career with the Army. But everything changed when he was taking part in a huge airdrop exercise on Salisbury Plain and his parachute failed to open properly.
When the young soldier hit the ground, the impact was so severe that he was left with breathing difficulties and two weeks later he was medically discharged, his career suddenly ruined. "It's just the way it goes," he says with a shrug.
Now 62, Mr Pittam still loves working outdoors and says he would re-join the Army in a heartbeat given the chance. He signed up at the age of 15, serving with the Paras in Northern Ireland in the early 1970s at the height of the Troubles.
While he was still a teenager, he had to deal with the aftermath of the Abercorn Restaurant bombing in Belfast, a paramilitary attack which killed two women and injured more than 130 others. "Someone had planted a bomb in the restaurant and it made a hell of a mess," he recalled. "There were legs everywhere. I was only 17 and a half, trying to sort that out. There seemed to be bombings and ambushes all day, every day back then."
Although he was devastated by the sudden end to his Army career, Mr Pittam did not let life get on top of him. Since leaving the Services he has worked a variety of physically demanding jobs, first as a slaughterman and later as a wildlife manager on country estates, where he specialised in mole and rabbit trapping.
But in 2011, he was left unable to work after a botched knee replacement. He said that in the space of a few hours on the operating table, he had gone from being a "fit man going out hunting and fishing all the time" to being "housebound". His financial burdens mounted and eventually he had to declare himself bankrupt.
In pictures: Homeless Veterans appeal
Show all 31
He decided to ask military charities for help, a process he found "extremely embarrassing". He added: "It was something I really never wanted to do. I've always had good work, good money and nice places to live, but it isn't like that any more. I've never needed help, I've always been able to bumble through. But the last few years have been extremely difficult."
In 2013 he contacted Veterans Aid, one of two charities being supported by The Independent's appeal. One of its caseworkers, Jon Fullan, immediately visited him in Gloucestershire where he lives with his wife. The pair hit it off immediately, partly because Mr Fullan had also served in Northern Ireland.
Since then the charity has spent more than £5,000 helping Mr Pittam travel to London for specialist medical treatment on his knee. It also supported him when he was diagnosed with lung cancer, a discovery that was only made while doctors investigated his knee problems. Fortunately, it is now in remission.
Mr Pittam said he had been "blown away" by what the charity has done for him. "Veterans Aid gave me help immediately, not after weeks of form filling," he said. "They literally paid for everything. They even came to see me in the hospital in Cheltenham when I was having cancer treatment, and the chemo nearly killed me. The help that I've been given has been mind-boggling."
Join our commenting forum
Join thought-provoking conversations, follow other Independent readers and see their replies