Homeless Veterans appeal: From action in Kosovo to the corridors of power, a former soldier turns her life around
Siobhan Weller was inspired to go into politics after losing friends in war. She tells Anna Davis about her journey from the Royal Logistics Corps to Westminster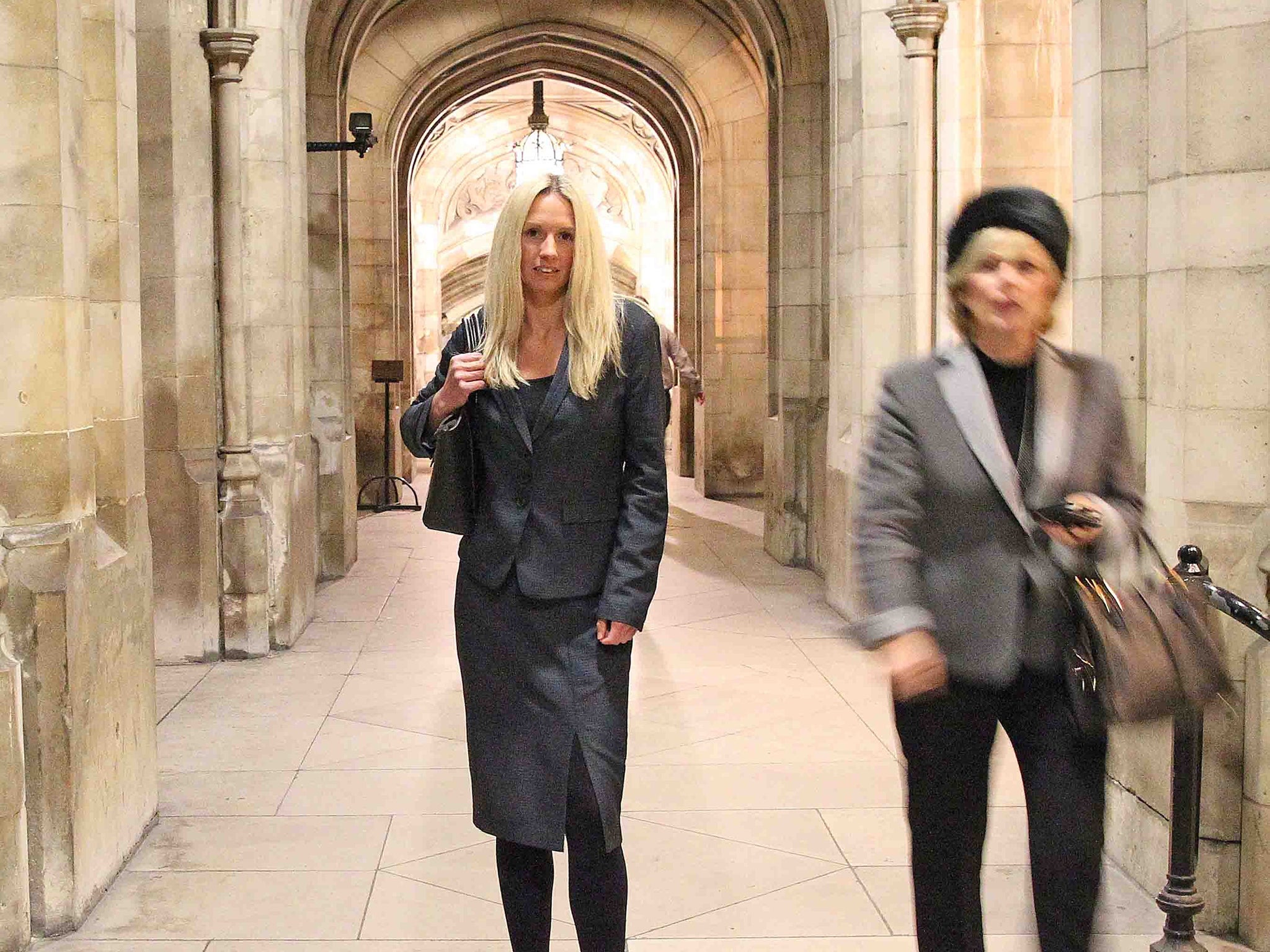 When Siobhan Weller goes to work at Portcullis House in Westminster, she has to pinch herself. Just five years ago she was watching Prime Minister's Questions on television from a hospital bed in Lincolnshire. Now she rubs shoulders with the same MPs she used to watch on TV as part of her new job as a parliamentary assistant.
Ms Weller, a former soldier with the Royal Logistics Corps, turned her life around with help from ABF The Soldiers' Charity, one of two supported by The Independent's homeless veterans appeal. The 34-year-old spent eight years in the Army, including a tour of Kosovo, but left in 2006 wanting a new challenge.
She had a string of jobs but eventually became unemployed and was struck down with such severe anaemia that she needed weekly blood transfusions. She was so weak that her daughter, then nine, had to move 100 miles away to live with relatives. "I had my blood transfusions on Wednesdays at midday, which is when Prime Minister's Questions is on television," Ms Weller said. "I sat in a hospital room with these old men who were literally dying but what kept them alive was watching these two crazy men in the chamber shouting at each other and arguing.
"I looked at these people having blood transfusions who were very poorly and saw that passion and excitement and I thought, 'Maybe there is something to this'. This was the turning point that got me into politics."
Ms Weller was also inspired to go into politics after losing friends in war. She wanted to work in the place where decisions were made to send people into combat. When her health improved, she applied for an internship at the House of Commons as part of the Speaker's parliamentary placements scheme.
She was offered the job of parliamentary assistant to Mary Macleod, the Conservative MP for Chiswick, Brentford, Isleworth, Osterley and Hounslow. However, she could not afford to relocate to the capital, and that is when The Soldiers' Charity stepped in.
In pictures: Homeless Veterans appeal
Show all 31
An umbrella organisation which gives money to more than 5,000 individuals each year, and many more thousands through its work with other organisations, it paid for a deposit and her first month's rent on a shared flat in Surrey Quays, enabling her to take the job and start a new life.
She said: "How many people get the opportunity to move to London and work in Parliament for an MP? It is down to the Soldiers' Charity – they helped fund it. I pinch myself now. I deliberately get off the bus early so I can walk over Westminster Bridge and see the Houses of Parliament. I cherish every moment."
Ms Macleod said: "Siobhan, like many ex-service personnel, has served our country well and is now looking to take her career in a different direction. This can be a difficult transition to make and I applaud The Independent's campaign."
The Homeless Veterans campaign is raising money for both The Soldiers' Charity and Veterans Aid, which runs a drop-in centre in central London and a homeless hostel in Stepney, east London
Join our commenting forum
Join thought-provoking conversations, follow other Independent readers and see their replies